Woodstock

: 3 Days of Peace & Music, the Director's Cut


Wednesday, April 22, 7:00pm
MICHAEL WADLEIGH (director)
Michael Wadeligh has directed-written-photographed more than a hundred films, documentaries (including Woodstock, Academy Award® winner and all-time highest grossing documentary) and feature films such as Wolfen, the groundbreaking international prize winning ecological thriller. For the last twenty years he has devoted himself full-time to several nonprofit educational media organizations working mainly in Africa and Asia.
Dale Bell (associate producer)
Dale Bell and Harry Wiland are Co-CEOs of The Media & Policy Center (www.mediapolicycenter.org) in Santa Monica, CA, a multiple award-winning media foundation specializing in the design and implementation of socially relevant projects in an entertaining and enlightening context.
Dale Bell and Harry Wiland's individual productions have won one Academy Award® (Woodstock), five Emmys®, one Peabody, two Christophers, two Cine Golden Eagles, four Childrens' Acts, among other awards and nominations. Their collective films for PBS, networks, cable, and cinema represent an array of styles including journalism, documentary, dramatic feature film, performance, and industrial: National Geographic Specials, Kennedy Center Tonight, The Chemical People, WonderWorks, and Johnny Cash...The Man, His World and His Music. Dale is also the author/editor of the book about the making of the movie, Woodstock: An Inside Look at the Movie that Shook up the World and Defined a Generation. He is also an Ashoka Fellow and a Purpose Prize Fellow.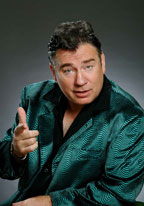 Jocko Marcellino (musician)
Jocko, now in his fortieth year with Sha Na Na, was the first band member to walk onstage "greased and ready to rock 'n' roll" in 1969. That same year, at age nineteen, he appeared with the group at the Woodstock festival. He holds the distinction of performing in both the most successful music documentary ever, Woodstock, and the mega hit film musical Grease. He also appeared in 97 episodes of the Sha Na Na TV series. Juggling his academic schedule around his touring, Jocko earned both a BA from Columbia and a Masters in Drama from New York University.
When not with Sha Na Na, Jocko is an actor, producer and a songwriter. His acting credits include television's Veronica Mars, NYPD Blue, Ally McBeal, The Tiger Woods Story, Herman's Head, Good Advice, 18 Wheels of Justice, The Invisible Man, Amazing Stories, and The Garry Shandling Show, and the motion pictures Rainman, National Security and Hot To Trot.
He has written and performed songs for the films Rainman, That's Life, The Night Of The Comet and Benchwarmers. He most recently wrote and performed music for Kath & Kim. Jocko has produced The Sha Na Na 40th Anniversary Collector's Edition CD to be released on the Gold Label in July 2009. His original rock & roll children's collection, Kidsville, and his original 50's and 60's dance and holiday music are available on iTunes under "Jocko of Sha Na Na."
He was born in Quincy, Massachusettes, and toured New England with his high school band, The Pilgrims. He now lives with his family in La Jolla, California.
My Winnipeg
Thursday, April 23, 1:30pm

GUY MADDIN (director)

The world's foremost cineaste planant was born and raised in Winnipeg, Manitoba, the coldest and most central city in North America. His filmic output to date--nine feature-length projects and innumerable shorts--is a remarkable canon of fantasia. Viewing a Maddin movie, short- or long-form, it's hard not to conclude that there must have been some strange alchemy on the set. The pictures seem woven and filigreed rather than simply, bluntly "shot" as other movies are; furthermore must have been 'magicked' together by a team of pillow-sleeved artistes with a rouged, beret-clad Maddin shrieking directions in falsetto from a golden velvet throne floating atop a dais of honeyed mist.

However, he is, in person and on set, quite a normal man. His first feature, Tales from the Gimli Hospital (1988) became a midnight-movie classic. His second, Archangel(1990) won the National Society of Film Critics Award, USA, for best experimental film. Since then he has won many other awards--including the Telluride Silver Medal for life achievement in 1995, the San Francisco International Film Festival's prestigious Persistence of Vision award in 2006, and others--and created dozens of beguiling films in his unique personal style. These include such celebrated feature works as The Saddest Music in the World (2003), Brand upon the Brain! (2006), and My Winnipeg (2007).
Maddin is also a writer and teacher, and occupies the position of Distinguished Filmmaker in Residence at the University of Manitoba.
Chop Shop
Thursday, April 23, 4:00pm
RAMIN BAHRANI (director)
Born and raised in the US in 1975, Ramin Bahrani received his BA from Columbia University before moving to his parents' homeland of Iran for three years, where he made his student thesis film, Strangers (2000). Bahrani then spent some time in Paris before returning to the US to begin work on his first feature film, Man Push Cart (2005), which premiered at the Venice Film Festival (2005) and then screened at Sundance (2006). The film won more than ten international prizes, was released theatrically around the world, and was nominated for three Film Independent Spirit Awards.
Bahrani's second film, Chop Shop (2007), was produced by Lisa Muskat (George Washington) and Big Beach Films (Little Miss Sunshine) and premiered at the 2007 Cannes Film Festival. Chop Shop then screened at Toronto (2007) and Berlin (2008) before being released theatrically to wide critical acclaim.
In 2008, Bahrani was awarded Film Independent's prestigious "Someone to Watch" Award. He was also recently nominated for this year's Spirit Award for Best Director for his work on Chop Shop. Goodbye Solo is his third feature film.
Trouble the Water
Thursday, April 23, 8:30pm
TIA LESSIN (director, producer)
Tia Lessin is director and producer of the Academy Award®-nominated Trouble the Water, winner of the Sundance Film Festival Grand Jury Prize, the Gotham Independent Film Awards for Best Documentary, and the Full Frame Documentary Film Festival Jury Award for Best Picture. Tia was a producer of Michael Moore's Fahrenheit 9/11 (2004), winner of the Palme d'Or at Cannes, and his Academy Award®-winning documentary, Bowling For Columbine (2003). Her other film credits include line producer on Martin Scorsese's No Direction Home: Bob Dylan (2005) and coordinating producer on Moore's The Big One (1997). She began her film career working on Charles Guggenheim's Oscar®-nominated documentary short, The Shadow of Hate (1995). At the 2008 Sundance Film Festival, Tia was presented with the L'Oreal® Paris Women of Worth "Vision" Award for her film, Trouble the Water, chosen by a jury comprised of Women in Film. In television, Tia won the Sidney Hillman Foundation Journalism Award for producing and directing "Behind the Labels: Garment Workers on U.S. Saipan" (2002). Her work as producer of the series The Awful Truth earned her two Emmy® nominations, one arrest and a lifetime ban from Disneyland. Tia is a Sundance Institute Fellow and an Open Society Institute Katrina Media Fellow.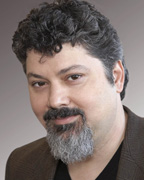 CARL DEAL (director, producer)
Carl Deal is director and producer of Trouble the Water. He was the Archival Producer for Fahrenheit 9/11 and Bowling for Columbine, and John Pilger's The War on Democracy, and has contributed to many other documentaries on television and in the cinema, including recent Sundance favorites, God Grew Tired of Us and My Kid Could Paint That. He previously worked as an international news producer and has reported from natural disasters and conflict zones throughout the US, Latin America, and in Iraq. Carl graduated from Columbia University's School of Journalism, which awarded him the Sander Social Justice Prize. He has authored investigative reports for Greenpeace, Amnesty International and Public Citizen. Carl is a Sundance Institute Fellow and received the 2005 FOCAL International/ Associated Press Library Award for best use of footage in a feature film. He was a juror in the US feature documentary competition at the 2009 Sundance Film Festival.
KIMBERLY & SCOTT ROBERTS (subjects)
Kimberly Rivers Roberts (rap artist) and her husband Scott Roberts were born and raised in New Orleans, Louisiana, and are featured in the film, Trouble the Water. Just 24 hours before Hurricane Katrina flooded her city, Kimberly recorded a day in the life of her neighborhood on her hi-8 camcorder, and continued to tape through the storm until a lack of electrical power forced her to stop.
Before the storm, Kimberly was working on her music career in the 9th Ward and, using the MC name Black Kold Madina, had recorded an underground demo album called "Tryed and True." She believed all her music was lost in the storm, until she discovered that one of her relatives in Memphis had the only existing copy. Kimberly and Scott recently started a record company, Born Hustler Records, where she distributes and records new music.
Begging Naked
Friday, April 24, 1:30pm
KAREN GEHRES (director)
Gehres received her BFA in painting from the Parsons School of Design. She supported herself by selling her paintings on the streets of Soho, and her murals have adorned walls of New York City Public schools and the now demolished 42nd Street Project. While working at Film/Video Arts, given access to equipment, Karen began shooting Begging Naked. She is now a Field Producer and EPK Producer for film and television. Begging Naked is her first full-length documentary.
The Last Command
Friday, April 24, 4:00pm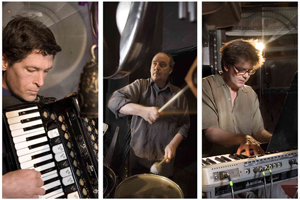 ALLOY ORCHESTRA


The Alloy Orchestra is a three-man musical ensemble, writing and performing live accompaniment to classic silent films. Working with an outrageous assemblage of peculiar objects, they thrash and grind soulful music from unlikely sources. Performing at prestigious film festivals and cultural centers in the US and abroad (The Telluride Film Festival, The Louvre, Lincoln Center, The Academy of Motion Pictures Arts and Sciences, the National Gallery of Art, and others), the Alloy Orchestra has helped revive some of the great masterpieces of the silent era.

An unusual combination of found percussion and state-of-the-art electronics gives the Orchestra the ability to create any sound imaginable. Utilizing their famous "rack of junk" and electronic synthesizers, the group generates beautiful music in a spectacular variety of styles. They can conjure up a simple German bar band of the 1920s or a French symphony. The group can make the audience think it is being attacked by tigers, contacted by radio signals from Mars or swept up in the Russian Revolution.

Terry Donahue (junk percussion, accordion, musical saw, banjo), Roger Miller (synthesizer, percussion) and Ken Winokur (director, junk percussion and clarinet).
Frozen River
Friday, April 24, 8:30pm
COURTNEY HUNT (director)
Courtney Hunt has an MFA in Film from Columbia and a law degree from Northeastern University. Her first short, Althea Faught, sold to PBS, and her second, also called Frozen River, premiered at the 2004 New York Film Festival. Frozen River, her first feature, won the 2008 Grand Jury Prize at Sundance, was sold to Sony Pictures Classics and released in August 2008.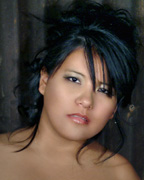 MISTY UPHAM (actor)
Misty Upham, age 26, was born in Kalispell, Montana, and began her career in classical theater in Seattle at the age of 13. By the age of 16, she was writing and directing her own plays and touring with the Red Eagle Soaring Native Theater Company throughout the Pacific Northwest. 2001 brought Misty's first break into film in Native director Chris Eyre's sophomore project Skins (2002). In the following years, Misty would earn her status as THE up-and-coming Native actress with roles in PBS and BBC productions as well as ABCs mini-series DreamKeeper (2003) and Showtime's Edge Of America (2003). Following the success of Frozen River, the short, Misty was offered the co-starring role of Lila in the feature, which earned her a nomination for a 2009 Independent Spirit Award. Misty also took home best supporting actress awards from both the AFI and First Americans In The Arts. She currently lives in Los Angeles.
The Fall
Saturday, April 25, 11:00pm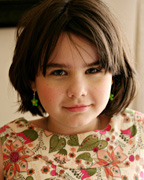 CATINCA UNTARU (actor)
Catinca Untaru was born in Bucharest, Romania in 1997. At age three, she told her grandparents that she wanted to become a theatre actress, waiting for people to give her flowers on stage. She has always been fascinated by fantasy and legend. She started taking English lessons at age four, and soon she was speaking English with different accents. She competed against hundreds of children from all over the world for the role of Alexandria, the main character in Tarsem Singh's The Fall. She won the role, despite almost missing her plane and not fitting the initial character description.
The recommendation of one of her former teachers led talent agent Andreea Tanasescu to Catinca. In her incredible audition with Tarsem Singh, director of The Cell (2000), he observed her seemingly effortless ability to move between reality and fantasy. She managed to convince Tarsem that she was right for the part of Alexandria.
Untaru enjoyed filmingThe Fall, and her favorite part of the whole experience was the costumes, designed by Academy Award® winner Eiko Ishioka. The entire script for The Fall was never revealed to Catinca, so she was constantly in suspense about the story. Catinca's mother, Ruxandra, recalls that her daughter would be Catinca in her hotel apartment but would immediately switch to Alexandria when on the set.
Catinca says that being part of the cast of The Fall allowed her to see many countries and learn about their customs, something she would have never otherwise been able to do, as the shooting took place in more than 20 locations around the world. Catinca was most impressed with India, and upon her return to Romania, she said, "India is like a beautiful woman whose eyes you can't see. You can only see its eyes when you get to know it better." Quite mature for her age, Catinca is a star student, but still enjoys playing with her dolls and, most of all, her friends.
Catinca's career is a group effort, sustained by the love and passion of many! Recently, she has been involved in a Romanian experimental student media film project called 10, a mix of reality and fantasy, inspired by Catinca's own story.
Sita Sings the Blues
Saturday, April 25, 2:30pm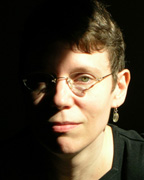 NINA PALEY (writer, director, producer, animator)
Born in 1968, Nina Paley is a longtime veteran of syndicated comic strips, creating Fluff (Universal Press Syndicate), The Hots (King Features), and her own alternative weekly, Nina's Adventures. In 1998, she began making independent animated festival films, including the controversial yet popular environmental short, The Stork. In 2002, Nina followed her then-husband to Trivandrum, India, where she read her first Ramayana. This inspired her first feature, Sita Sings the Blues, which she animated and produced single-handedly over the course of five years on a home computer. Nina teaches at Parsons School of Design in Manhattan and is a 2006 Guggenheim Fellow.
Nothing But The Truth
Saturday, April 25, 6:30pm
ROD LURIE (director)
Rod Lurie wrote and directed the widely praised Academy Award® and Golden Globe® nominated political thriller The Contender (2000), starring Joan Allen, Jeff Bridges, Gary Oldman and Christian Slater. His latest film, Nothing But the Truth, stars Kate Beckinsale, Matt Dillon, and Alan Alda.
Lurie's recent projects include Resurrecting the Champ (2007), which starred Samuel L. Jackson and Josh Hartnett; the ABC drama Commander in Chief (2005-06), starring Geena Davis and Donald Sutherland; and The Last Castle (2001), which starred Robert Redford, James Gandolfini, Mark Ruffalo. The Last Castle co-star, Brian Goodman, was part of the cast of Line of Fire (2003-04), ABCs one-hour FBI drama series for which Lurie wrote, directed and executive produced.
Before he segued to filmmaking, Lurie was a film critic and entertainment reporter. He graduated from the US Military Academy at West Point in 1984 and served for four years as a Combat Arms Officer in the US Army. Lurie broke into journalism as an entertainment reporter for the New York Daily News, and was also a film critic for Channel 12 in Fairfield, Connecticut. In addition, he was a frequent contributor to such magazines as Premiere, Movieline and Entertainment Weekly.
In Los Angeles, Lurie worked as a film critic, investigative reporter and contributing editor to Los Angeles Magazine from 1990-1995. He spent the next four years as the film critic for 790 AM KABC Radio in Los Angeles.
MATT DILLON (actor)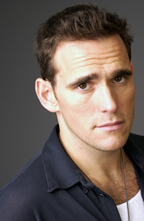 Matt Dillon's successful film career spans over three decades and showcases his wide range of dramatic and comedic talents, from his breakthrough performance in The Outsiders to his hilarious turn as an obsessed private investigator in There's Something About Mary. Dillon's arresting performance as a racist cop in the critically acclaimed Paul Haggis film Crash earned him an Academy Award® nomination, as well as Golden Globe®, Screen Actors Guild, Critics Choice and BAFTA award nominations and garnered an Independent Spirit Award. He also shared the Screen Actors Guild and Critics Choice awards for Best Ensemble.
As New York Times film critic A.O. Scott put it, "He seems to be getting better with every film." He was most recently seen in Nothing But The Truth, and is in Disney's upcoming feature Old Dogs, and Armored and Bone Deep, both for Screen Gems. He starred opposite Kate Hudson and Owen Wilson in Universal Pictures' comedy, You, Me And Dupree, and in Factotum, for which he received glowing reviews for his portrayal of Charles Bukowski's alter ego.
In 1990 Dillon won an IFP Spirit Award for his gritty performance as a drug addict in Gus Van Sant's Drugstore Cowboy. From there he went on to star in such films as Ted Demme's Beautiful Girls opposite Uma Thurman and Natalie Portman; Cameron Crowe's Singles; In & Out with Kevin Kline; Kevin Spacey's Albino Alligator, Francis Ford Coppola's Rumble Fish; Garry Marshall's Flamingo Kid; Van Sant's To Die For with Nicole Kidman; and John McNaughton's Wild Things.
Dillon recently wrote and made his feature film directorial debut with City Of Ghosts, in which he also starred with Gérard Depardieu, Stellan Skarsgård, and James Caan. He made his television directorial debut in 1997 with an episode of HBO's gritty prison drama Oz.
Dillon's achievements include television appearances in HBOs adaptation of Irwin Shaw's Return To Kansas City, and a part co-narrating the documentary Dear America: Letters From Home. He starred on Broadway in The Boys Of Winter and appeared in the PBS/American Playhouse production of The Great American Fourth Of July And Other Disasters.
Dillon currently resides in New York.
Let the Right One In (Låt den rätte komma in)
Saturday, April 25, 9:30pm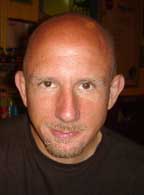 CARL MOLINDER ( producer)
After studies in business and a trainee program at Apple in, Swedish producer Carl Molinder went on to work in sales and marketing. In 1994, together with producer colleague John Nordling, Molinder formed EFTI, where he has been working as CEO and producer ever since. EFTI has established a strong name with cutting edge television productions such as Knesset, Ulveson & Herngren, and Late Night with Luuk, which year after year was voted the best TV show in Sweden. Molinder is responsible for producing over 500 commercials, which have won EFTI numerous awards worldwide. In 2008, EFTI released its first feature from this production team. Let The Right One In, directed by Tomas Alfredson, has won several awards including Best Film at the Tribeca Film Festival.
Baraka
Sunday, April 26, 12:00pm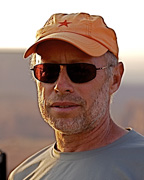 MARK MAGIDSON (producer, co-writer, co-editor)
An inventor and industrial designer with numerous patents and a diverse technical background, Mark's first significant experience in film came as co-producer of the acclaimed IMAX documentary short film Chronos (1985). The first true art film to explore the giant screen format, Chronos was awarded the Grand Prix Award at the First Festival International du Film Omnimax de Paris (1987). He subsequently pioneered a conversion system for the film in the new 870 film format, expanding its availability beyond the limited confines of the IMAX theater group, a process that has since been widely emulated and enables a significant alternative outlet for IMAX productions.

Using Chronos as a stepping stone to a broader and more complex film in the same genre, and driven to expand the broad themes that film touched on, he and director Ron Fricke began to develop the 70mm feature project that was to become Baraka. He produced, co-wrote and co-edited Baraka (1992). Internationally released and critically acclaimed, the film won numerous festival and audience awards, including the FIPRESCI (International Federation of Film Critics) best picture award at the Montreal World Film Festival. Mark received a nomination from the American Cinema Editors (ACE) for best documentary editing, as well as the United Nations Society of Writers' Award of Excellence. In 2008, utilizing an ultra high resolution 8K digital scanning process, he produced a first-of-its-kind Blu-ray release of the film that has established what has been widely recognized as an industry benchmark for Blu-ray mastering.

In 1995, he produced and directed Toward the Within, a theatrically released feature-length documentary about the cutting-edge world music group, Dead Can Dance. Also an accomplished still photographer, Mark's photographic journal of Baraka was published by St. Ann's Press (1999). Mark is currently in production on a new 70mm feature film entitled Samsara, which is expected to be completed in 2010.

RON FRICKE (director/cinematographer)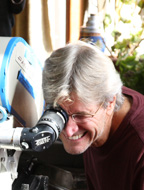 Ron Fricke is a meticulous filmmaker who has mastered a wide range of skills. This versatility allows him to carefully sculpt his films during each phase of their development. He immerses himself completely in every stage of production, wrestling with the broad philosophical concepts that underlie his films, designing sophisticated equipment, framing each shot as if it were a painting, editing and color timing the finished print.
In his early work as director of photography, co-editor and co-writer for Koyaanisqatsi, a renowned nonverbal art film, Fricke experimented with many previously obscure film techniques. He used time-lapse, slow motion and optical phase printing to present familiar images from a new perspective. Koyaanisqatsi won a 1983 Filmex Audience Award.
Indulging his passion for 70mm, and determined to make life-affirming films, Fricke proceeded to direct and co-produce Chronos, an innovative, nonverbal, IMAX film that won the Grand Prix Award at the first Festival International Omnimax de Paris (1987). For Chronos, Fricke designed an IMAX-compatible camera with the capacity to shoot motion-controlled images, a revolutionary concept in the IMAX industry. Fricke gained experience on several other IMAX films including Sacred Site (1986), which he directed and photographed.
Baraka is a nonverbal feature film photographed in 70mm in over twenty countries. It develops the themes of interconnection and transcendence, which Fricke began to explore in Chronos. In order to capture the exquisite rotating star fields in the film's finale, Fricke designed and built a more flexible and complex version of the 70mm time-lapse camera he designed for Chronos. Fricke directed, photographed, co-edited, and co-wrote Baraka. Baraka received numerous festival awards, including the International Critics Award (FIPRESCI) for Best Picture at the Montreal World Film Festival, and was nominated by the ACE for Best Documentary Editing.
Over the last decade, Fricke has directed and shot national commercials for Isuzu, Jeep, Holland America, Star Alliance and Nokia, among others. He was director of photography on Francis Ford Coppola's HD (digital high definition) film project Megalopolis (2001 - 2003). He was also a second unit director of photography for Lucasfilm on Star Wars: Episode III – Revenge of the Sith. Currently he is in production on a new 70mm feature film entitled Samsara, expected to be completed in 2010.
back to top