MICHAEL BARKER has been the Co-President of Sony Pictures Classics since its inception over eighteen years ago. Sony Pictures Classics produces, distributes, and acquires independent films from all over the world. Currently playing and upcoming new features include the Academy Award® winning The Counterfeiters, the Sundance Film Festival Audience Award winner The Wackness, the Sundance Film Festival Grand Prize winner Frozen River, Persepolis, Redbelt (David Mamet), Standard Operating Procedure (Errol Morris), Dancing With Shiva (Jonathan Demme), and Baghead (Duplass Brothers). Over the years Michael has worked with some of the world's finest filmmakers including Akira Kurosawa, Louis Malle, Pedro Alomodovar, Yimou Zhang, Ingmar Bergman, Guillermo del Toro, and Robert Altman. Past successes include Capote; Crouching Tiger, Hidden Dragon; and Howards End, all nominated for the Best Picture Academy Award®.
DAVID BORDWELL is retired from teaching at the University of Wisconsin-Madison. He has written several books on film aesthetics and history, and he is a particular fan of silent movies and Asian filmmaking. A collection of his essays, Poetics Of Cinema, was published in fall 2007.
ERIK CHILDRESS got his start as a film critic on the Jonathon Brandmeier show back in 1998 and has been writing for the website eFilmCritic.com since 2000 where he provides regular weekly reviews and his annual Criticwatch features. He is also a regular weekly guest with Nick Digilio on Chicago's WGN Radio (720 AM) where he covers the new movies and provides live reports from various film festivals including Sundance, South by Southwest, CineVegas and Toronto. Childress is also currently the Vice President of the Chicago Film Critics Association.
C.O. "DOC" ERICKSON has over fifty years' experience as a producer and production manager on many of Hollywood's biggest films. He began his career at Paramount Pictures, serving as production manager on five Alfred Hitchcock films: Rear Window, To Catch A Thief, The Trouble with Harry, The Man Who Knew Too Much and Vertigo. He left Paramount to become John Huston's associate producer on The Misfits, Freud and Reflections in a Golden Eye. He was production manager on Joseph L. Mankiewicz's Cleopatra. He also spent three years supervising film production for Brut Productions and later became associated with Robert Evans on Chinatown, Players, Urban Cowboy and Popeye. Other producer/production credits include 55 Days at Peking, Blade Runner, Groundhog Day, Fast Times at Ridgemont High, Magic and The Lonely Guy.
DANN GIRE is film critic at the Chicago Daily Herald.
ANDY IHNATKO
has been the
Chicago Sun-Times'
technology columnist for nearly ten years, and a featured columnist for
Macworld
and other publications for more than twice as long. Along the way, his columns and features have been licensed by NASA and pirated in a Brazilian gaming magazine, showing a wide and rather odd base of popular support. His latest book,
iPhone Fully Loaded
is available from Wiley Publishing. All of this is very nice, but Andy is nonetheless resigned to the fact that he will always be most famous for publishing one of the first eBooks: an illustrated guide to converting a Macintosh into a working aquarium. You can get your fill of Andy's various writings and podcasts via his Celestial Waste Of Bandwidth:
www.cwob.com
NELL MINOW, known as The Movie Mom, writes about movies, television, the Internet, and parenting and reviews movies each week for Beliefnet.com and radio stations across the US and Canada. Her articles have appeared in the Chicago Tribune, the Chicago Sun-Times, the Kansas City Star, USA Today, Family Fun, Daughters, Parents, and three editions of The Practical Guide to Practically Everything. The second edition of her books, The Movie Mom's Guide to Family Movies, was published in 2004. She has been profiled in the New York Times, The Economist, Forbes, the Chicago Tribune, Working Woman, CFO Magazine, the Ladies' Home Journal, Washingtonian Magazine, and the Chicago Sun Times, and has appeared as "The Movie Mom" on CBS This Morning, Fox Morning News, NPR, CNN, and dozens of radio programs. She is a graduate of Sarah Lawrence College and the University of Chicago Law School. She is also the co-author of three books, the author of over 200 articles about corporate governance, and editor of The Corporate Library, a business research firm.
MICHAEL PHILLIPS
is the film critic of the
Chicago Tribune
and had the honor and the privilege of filling in for Roger on
At the Movies with Ebert & Roeper.
He wrote about film for the
San Diego Union-Tribune
and the
Twin Cities Weekly
"City Pages," where he also served as arts editor. He was also film critic for Minnesota Public Radio. Across the last twenty years, he has been the drama critic of the
Dallas Times Herald,
the
San Diego Union-Tribune,
the
St. Paul Pioneer Press,
the
Los Angeles Times,
and the
Chicago Tribune.
Currently he teaches at the University of Chicago Graham School, the annual USC/NEA arts journalism workshop in Los Angeles, and the Eugene O'Neill National Critics Institute in Waterford, Connecticut.
His popular two-minute video reviews of the latest releases can be found at chicagotribune.com/talking_pictures/ the home of his blog. Phillips lives on Chicago's northwest side with his wife, Andrea Lenaburg, and their 8-year-old son, John, who considers hot buttered popcorn not "the king of snacks" but rather "the ACE of snacks."
ERIC PIERSON
,
PhD, is an Associate Professor and Department Chair Of the Communication Studies Department at the University of San Diego. His research interests include media literacy, film culture, information policy, and issues of race, class, and gender in mass media. He was an editor and contributor to the inaugural issue of
Screening Noir: Journal of Black Film, Television, and New Media Culture
. Currently, he is working on two projects. One is a book project with the working title
Blaxploitation: Hollywood's Cash Cow Revisited and Reframed,
which focuses on the political, economic, and social climate that contributed to the manufacturing and maintenance of Blaxploitation films. The other project is an updating of an article, "The Rhetoric of Hate on the Internet: Hateporn's Challenge to Modern Media Ethics," which was published in the Fall 2003 issue of
The Journal of Mass Media Ethics
. The update examines the surges of hate speech and hate sites that have accompanied the election of Barack Obama.
Dr. Eric Pierson received his PhD from the Institute of Communication Research at the University of Illinois, Urbana-Champaign (2000).
STEVE PROKOPY
Steve Prokopy is the Chicago editor for Ain't It Cool News (www.aintitcool.com), where he has contributed film reviews and filmmaker/actor interviews under the alias 'Capone' since 1998. In 2005, Steve joined the staff of the Chicago-based media outlet GapersBlock.com as the site's Friday film critic with his "Steve@theMovies" column. He has been a co-host of the Flashback Weekend Horror Convention since it began in 2002. Steve has a BA in journalism from Northwestern University (Class of 1990).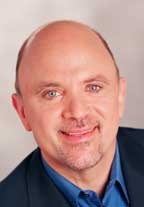 DEAN RICHARDS
is Chicago's entertainment reporter and critic. His work is seen, heard and read on the #1 rated
WGN Morning News, WGN Midday News, WGN Evening News
and
WGN News at Nine,
where he interviews national and local celebrities, reports on showbiz, and reviews the latest movies and theater. He can be heard on
Dean Richards' Sunday Morning
on WGN Radio (720AM) reporting on all forms of entertainment in Chicago and also with daily entertainment reports WGN's other top rated shows. His Dean's List/A-List interviews can be read in the Tribune-owned
Red Eye
newspaper.
A broadcast veteran (WNUA, ABC Radio Networks, WCLR, WCFL and WFYR), this Chicago native and graduate of Columbia College/Chicago is also a tireless worker involved with many charity organizations. Since 1980, he's worked with the Jerry Lewis MDA Telethon for the Muscular Dystrophy Association and currently is the main local host of the marathon broadcast. He's won numerous awards for his work in breast cancer awareness and hunger issues. Plus, on and off the air, Richards is involved with numerous HIV/AIDS groups, hosting many charitable functions including Dance For Life and AIDS Run & Walk Chicago. The AIDS Foundation of Chicago has recognized Richards in their annual Faces of AIDS publication for bringing HIV/AIDS issues to mainstream media and in 2006 cited him with a special commendation for his work in the field. Copyright © 2007, WGN-TV

RICHARD ROEPER was the co-host of At the Movies with Ebert & Roeper for eight years. Roger and Richard are currently a planning an update of the show, coming soon to a TV set near you. Roeper's daily newspaper column has been appearing in the Chicago Sun-Times since 1987, has been syndicated to newspapers throughout the world, and has garnered numerous honors, including the National Headliner Award. He has contributed to Esquire, TV Guide, Entertainment Weekly, Maxim and other publications.
Roeper is the author of eight books, including Bet the House! which will be published in the spring of 2009.
From 2002-2005, Roeper was the film critic for the CBS affiliate in Chicago. Prior to that, he was a regular commentator for seven years on the Fox affiliate in Chicago, winning two Emmys®. Roeper has hosted talk shows on numerous Chicago radio stations, including WLS-AM and WLUP-FM. He has appeared as a guest on such TV programs as The Tonight Show, Top Chef and Nightline.
LISA ROSMAN, a former labor organizer, has worked as a film writer and editor for such publications as Us Weekly, The Brooklyn Rail, Indiewire, and Premiere and has commentated on the Oxygen Channel, TNT, the IFC, and for public radio. She is also the film editor of the online magazine Flavorpill.
HANK SARTIN is a film critic and the editor of the film section at Time Out Chicago. He has a PhD in Film Studies from the University of Chicago. His scholarly work focuses on Warner Bros cartoons (seriously), but his areas of interest in film run the gamut. He has written for the Chicago Tribune, the Chicago Reader, the Windy City Times, the Chicago Free Press and other outlets.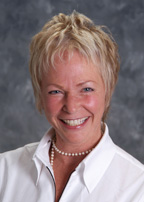 RONNEE SASS
is a Festival guest representing Warner Bros' in their release of Woodstock: 3 Days of Peace and Music,The Director's Cut. As Warner Home Video's Vice President, Publicity and Promotion, Theatrical Catalog, she creates and directs all publicity campaigns for the studio division which oversees the world's largest library of more than 6,500 titles.
Ms. Sass joined WHV in 1995 and since then has developed and implemented campaigns for best-selling classics including The Wizard of Oz, Gone With the Wind, Citizen Kane, Casablanca, The Right Stuff, King Kong, GoodFellas and countless others. Early in her career, in her hometown of Baltimore, Ms. Sass founded and ran an independent marketing and PR firm that handled local campaigns for every major Hollywood motion picture studio. Ms. Sass currently lives in Los Angeles with her husband, musician Evan Diner.
PETER SOBCZYNSKI saw his first movie at the age of three (Dumbo, accompanied by the Road Runner cartoon where Wile E. Coyote dressed up as Batman), and he hasn't shut up about them since. Currently, he is a freelance film critic based in Chicago whose reviews can be seen at www.efilmcritic.com and heard every Friday on the nationally syndicated "Mancow's Morning Madhouse" radio show. His work has also appeared over the years in the Chicago Daily Herald, the Gary Post-Tribune, Playboy.com, and NYFA Current. Peter has lectured at the Gene Siskel Film Center of the Art Institute on films ranging from Pat Garrett & Billy the Kid to Ishtar. This will be his eighth Ebertfest, and he is still hoping and praying that the Brian DePalma masterpiece Blow Out will be chosen for the lineup someday. Questions, comments, job offers, threats and/or the phone numbers of Milla Jovovich and Piper Perabo can be sent to him at petersob@efilmcritic.com.
KRISTIN THOMPSON is an Honorary Fellow in the Department of Communication Arts at the University of Wisconsin-Madison. Her eleventh book, The Frodo Franchise: The Lord of the Rings and Modern Hollywood (for which she interviewed Roger Ebert on the subject of press junkets) came out last year from the University of California Press. Her previous books include Storytelling in the New Hollywood (Harvard, 1999) and Herr Lubitsch Goes to Hollywood (Amsterdam, 2005).
KIM VOYNAR is features editor and a film critic for Movie City News, where she writes a weekly column and semi-daily blog posts, reviews films, covers film festivals and performs assorted editorial duties.
RYAN WERNER is Vice President of Marketing at IFC Entertainment, where he oversees all marketing and publicity for the company's theatrical and home video releases. IFC has been a leader in pioneering day-and-date video on demand and theatrical releases, including Matteo Garrone's Gomorrah, Cristian Mungiu's 4 Months, 3 Weeks And 2 Days, Steven Soderbergh's Che, Arnaud Desplechin's A Christmas Tale, Ken Loach's The Wind That Shakes The Barley, and Susanne Bier's After The Wedding.
Upcoming films include Armando Iannucci's comedy In The Loop, Olivier Assayas' Summer Hours and Steve McQueen's Hunger.
Prior to IFC, Werner was Head of Theatrical Distribution at Wellspring, where he oversaw the release of Jonathan Caouette's landmark documentary Tarnation, Jacques Audiard's The Beat That My Heart Skipped, Todd Solondz's PALINDROMES and Vincent Gallo's The Brown Bunny, among many others. He was also head of Theatrical Distribution at Palm Pictures. Other jobs include Magnolia Pictures, Shooting Gallery, Sundance Channel and IFP.
For the past five years, Werner has been the programmer of the Woodstock Film Festival. He also served as chair of FIND Spirit Awards Someone to Watch Committee for three years. In 2006, he received The Hollywood Reporter's Next Gen Award. He lives in Manhattan.