American Airlines & American Eagle
The Champaign Rotary Club*
Geoffrey and Ann Poor/Balanced Audio Technology*
Glenn Poor's Audio-Video
Phase Technology*
PLATINUM SPONSOR: $5,000 - $10,000
Joanne and Roger Plummer
Volition, Inc.
Kodak
President & Mrs. B. Joseph White
Buena Vista Television
Mrs. Sharon Angell
GOLD SPONSOR: $2500
Howard Friedman
Roger and Marsha Woodbury
Chevys Fresh Mex & Revere Mortage
SILVER SPONSOR: $1,000
Bullock and Associates, Cheryl Bullock, President
Michael Carragher
Sharon Shavitt & Steven Zimmerman
Brand Fortner
Alice Chou & Fred Roepke

Anonymous
Cynthea Geerdes & Todd Martinez
Busey Bank


Max Mitchell
Carol Livingstone & Dan Grayson
Marc & Nicole Miller
Prairie Gardens & Jeffrey Allen
CU Gallery Guild (Boneyard Pottery, Framerís Market, Glass FX, The Great Frame Up, LaPayne Photography, Larry Kanfer Gallery, Verde Gallery, Cinema Gallery, Griggs Street Potters, Glass Lake Studio, International Galleries)
PATRON: $500
Bill & Wilma O'Brien
Tom & Louise Jones
One Main Development
Paul & Martha Diehl
Carol Spindel & Thomas J. Bassett
Sam Murphy & Steve Peltz
Apple
Hilary Frooman & John Lee
Michele M. Thompson
FESTIVAL FRIEND: $250
Dianna K. Armstrong
Mary E. Mendus
Emmie Fisher
Corkscrew Wine Emporium
Thomas P. Squires
Yvette Scheven
Ann Erickson
David Orenstein, Parsinen Kaplan Rosberg & Gotlieb P.A.
FESTIVAL ASSOCIATE: $100
Troylene Ladner
John & Sharon Ady
Pamela Szott
Dan & Marge Perrino
In Memory of Jane Phillips
Barry & Linda Weiner

MEDIA SPONSOR
Widescreen Review
Rotten Tomatoes
GIFTS-IN-KIND
Crouse Printing
Dixon Graphics
Adventure Travel
Robert Baird, Web Site Designer
Carlton Bruett, ABC Design
Eastland Suites
Hawthorne Suites, Ltd.
Pat Casey Appraisals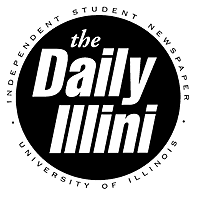 Champaign Park District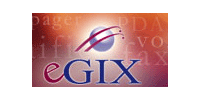 Nic's Basket Case
News Talk 1400/Lite Rock 97.5
Project Te, Inc.
Cynthia Pipkin-Doyle, Certified Teacher of the Alexander Method
Corkscrew Wine Emporium
Adams Outdoor Advertising
Great Impasta
Historic Lincoln Hotel
Boltini Lounge
Skins N Tins Drum Shop
"Community Concierge Magazine" Presenting the Greater Champaign-Urbana area at its best!
Champaign County Arts, Culture & Entertainment Council
Thompson.McClellan
Ralph and Joe From Garcia's Pizza in a Pan
Pepsi-Cola
Panera Bread Co.
Connected To Kids
Cartlidge & Browne
Herriott's Party Rental
Champaign County Tent