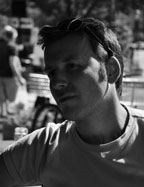 ALI ARIKAN
is a cineaste and blogger from Turkey. Ali's writing on film, music, television and culture appears on his blog Cerebral Mastication, Slant Magazine's official blog, The House Next Door, and Edward Copeland on Film. In addition, he is a contributor to various film and pop-culture sites on the blogosphere. He also believes in the transformative potential of Twitter.
Ali's first encounter with the awesome power of cinema was when he saw Ray Harryhausen's The Clash of the Titans at the now-defunct Akün Sineması in Kavaklıdere, Ankara. This led to an interest in both cinema and Greek Mythology, eventually paving the way for a lifelong immersion in the arts. His eclectic cinematic interests include the films of the 'movie brats,' Alfred Hitchcock, Jewish comedy, film noir, biographies, and movies about contemporary British history.
Originally from Ankara, Turkey, Ali has lived in Cologne, Germany; Durham and London, UK. He currently resides in Istanbul, Turkey.
MICHAEL BARKER
has been the Co-President of Sony Pictures Classics since its inception over 18 years ago. Sony Pictures Classics produces, distributes, and acquires independent films from all over the world.
Films currently playing or recently released on DVD include the Academy Award® nominated features An Education (Lone Scherfig), The Imaginarium of Doctor Parnassus (Terry Gilliam), The Last Station (Michael Hoffman), Coco Before Chanel (Anne Fontaine) and three of the five Oscar® nominees for best Foreign Language film category: A Prophet/Un Prophét (France), The White Ribbon (Germany), and winner, The Secret in Their Eyes (Argentina). These films collectively earned 13 Oscar® nominations.
New and upcoming features include Please Give (Nicole Holofcener), Mother and Child (Rodrigo Garcia), Wild Grass (Alain Resnais), Get Low (Aaron Schneider), Lebanon (Samuel Maoz), You Will Meet a Tall Dark Stranger (Woody Allen), and Micmacs (Jean-Pierre Jeunet).
Over the years Michael has worked with some of the world's finest filmmakers including Akira Kurosawa, Louis Malle, Pedro Alomodóvar, Yimou Zhang, Ingmar Bergman, Guillermo del Toro, and Robert Altman. Past successes include Capote; Crouching Tiger, Hidden Dragon, and Howards End, all nominated for the Best Picture Academy Award®.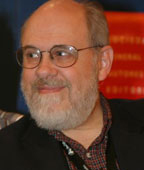 DAVID BORDWELL
is retired from teaching at the University of Wisconsin-Madison. He has written several books on film aesthetics and history, and he is a particular fan of silent movies and Asian filmmaking. A collection of his essays,
Poetics Of Cinema,
was published in 2007. He and Kristin Thompson, who have collaborated on
Film Art: An Introduction
(9th edition, 2010), write about film regularly at
www.davidbordwell.net/blog
SEONGYONG CHO was born in Jeon-ju, South Korea. He is 27 and is currently a graduate student at the Korean Advanced Institute of Science and Technology (KAIST) in Dae-jeon, where he has lived in campus dormitories for over 10 years. He will complete his graduate course this summer and, so he is contemplating the next steps in his life. Nevertheless, his passion for good movies continues its primitive rampage, which includes weekly pilgrimages to the local multiplex. He started his blog in 2008 and wrote 380 reviews (in Korean) last year. In the midst of that, he manages to find time for books, music, exercise (usually treadmill and swimming), and corresponding with Mr. Ebert and other bloggers.
return to top
TOM DARK
is a literary agent for the
Heacock Hill Literary Agency
. Certain of his clients, if they are correct, may point the way toward faster-than-light technology, or present classically empirical evidence that suggests consciousness forms biological matter, not the other way around. If they are wrong, no harm done. In any case, it is time for new ideas. The more basic, cheaper and the more accessible to individual experimentation, the better.
Tom has worked as an editor, writer, copywriter, promoter, producer, sound engineer, musician, actor, scriptwriter, political organizer, public speaker and a host of occupations, forgotten but for the philosophical experiment they represented. This experiment began in adolescence, owing to independent reading, wondering what philosophy ever had to do with anything. Forty years into this experiment, the question has become "what makes people keep dismissing philosophy?" Tom estimates he has watched about 20,000 movies in his life so far, but almost never meets anyone who recommends a film he has already seen.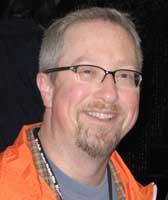 JIM EMERSON
is a writer and film critic with experience in nearly every aspect of making and watching movies, including screenwriting (and re-writing and re-writing), production, editing, exhibition, marketing, publishing features, interviews, criticism, and academic study. He is the founding editor-in-chief of, and a contributor to,
RogerEbert.com
, where he maintains a blog called Scanners.
Emerson was the editor of the late Microsoft Cinemania, a multimedia movie encyclopedia on CD-ROM and the web, and was the editorial director of other massive film-related internet database endeavors, such as Reel.com and FilmPix.com. A member of the Los Angeles Film Critics Association (while based in LA as the movie critic for the Orange County Register), he has written for many on- and off-line outlets, including Knight-Ridder, the Seattle Times, Los Angeles Times, Chicago Sun-Times, Lincoln Center Film Society's Film Comment, The Rocket, Seattle Weekly, MSN Movies, Premiere, Amazon.com, CinePad.com and NPR affiliate KUOW.
He is also the co-author (with his friend and sometime writing partner, Julia Sweeney) of the play and screenplay, Mea's Big Apology, the film It's Pat, and other projects. He was a consultant on Sweeney's monologues (and films) God Said Ha! and Letting Go of God, and was a guest writer for SNL in 1994. Emerson has programmed loads of films and series at the University of Washington, Seattle art houses, the Seattle International Film Festival, and the Floating Film Festival (1998-2006).
C.O. "DOC" ERICKSON, an executive producer, has over fifty years' experience as a producer and production manager on many of Hollywood's biggest films. He began his career at Paramount Pictures, serving as production manager on five Alfred Hitchcock films: Rear Window, To Catch A Thief, The Trouble with Harry, The Man Who Knew Too Much and Vertigo. He left Paramount to become John Huston's associate producer on The Misfits, Freud and Reflections in a Golden Eye. He was production manager on Joseph L. Mankiewicz's Cleopatra. He also spent three years supervising film production for Brut Productions and later became associated with Robert Evans on Chinatown, Players, Urban Cowboy and Popeye. Other producer/production credits include 55 Days at Peking, Blade Runner, Groundhog Day, Fast Times at Ridgemont High, Magic and The Lonely Guy.
WAEL KHAIRY
is an Egyptian journalist born in London. After five years in the UK, his family moved back to their home country, Egypt, where Khairy has been living in Cairo ever since.
His passion for cinema started at a very young age when his father gave him an old video cassette of Jaws as a birthday gift, the viewing of which triggered a movie-watching frenzy. Eager to know more about the art form of the twenty-first century, he devoted most of his time to reading and learning about motion pictures. At the American University in Cairo, he studied Communication Media Arts, Film, and Business.
He writes on a regular basis, and, while he works as a film critic for Egypt's only English-language film magazine C, he prefers to write about the history of motion pictures, film theory, and film analysis. To satisfy this preference, he created his own blog, The Cinephile Fix, where his film essays and reviews are available for movie buffs around the world to read. His goal of having most of his work published and publically recognized, he has achieved! He has always felt that film was a medium often misunderstood as simply a form of entertainment (much like video games) and, while it is that, some films exceed that notion, becoming masterpieces of art, regardless of the medium. He is working on a book that should help films be taken more seriously in both the Middle East and the rest of the world.
return to top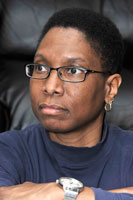 TROYLENE LADNER
is an architect working as a project manager in Jersey City, NJ, where she lives with her husband, takes music lessons, and goes to the movies. She started going to the movies at the Roseland, Beverly, and Normal Theaters in her hometown, Chicago. She first used the internet in the late 1990s, and subscribed to CompuServe specifically to participate in the "Go Ebert" forum. She has contributed to various subjects on
Roger Ebert's Journal
, questions to the Movie Answer Man, and a cliché to his Movie Glossary.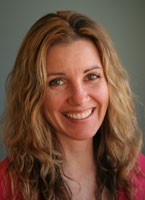 CHRISTY LEMIRE
is the movie critic for The Associated Press, based in Los Angeles. She began reviewing films for the AP in March 1999 while covering general assignments in the Dallas bureau, then moved to New York in 2000 to write about all aspects of entertainment. There, in 2004, she became the first full-time film critic in the AP's history.
Christy is a member of the Los Angeles Film Critics Association. She has covered the Oscars, Golden Globes, Emmys, Grammys, Latin Grammys and MTV Video Music Awards. She's also reported from the New York, Tribeca, AFI and South by Southwest film festivals. Christy filled in several times as a guest critic on "At the Movies With Ebert & Roeper" and appeared on the show's most subsequent incarnation, "At the Movies." She's been a guest host on "The View" and appeared on "Good Morning America," "Today," "American Morning," "The O'Reilly Factor" and "Charlie Rose," to name a few. She also fills in regularly on "What the Flick?!" the movie review spin-off of the political talk show "The Young Turks." Christy grew up in Woodland Hills, CA, and graduated from Southern Methodist University in Dallas. She and her husband, Chris, had a baby boy, Nicolas, in November 2009.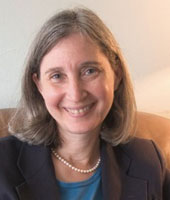 NELL MINOW reviews movies every week as The Movie Mom for Beliefnet.com and radio station across the country. She is the author of The Movie Mom's Guide to Family Movies, and her articles and reviews have appeared in the Chicago Sun Times, Kansas City Star, USA Today, Child Magazine, and the Chicago Tribune.
return to top
MICHAEL MIRASOL
is an IT Consultant and blogger from the Philippines (currently residing in Malaysia) who has been dabbling in film criticism on and off for the past 10 years. He briefly served as film critic for the
Manila Times
and now writes occasionally for his blog
The Flipcritic
. He was recently named by Roger Ebert as one of his "
Far Flung Correspondents
".
Having travelled to 17 countries (residing in 6) for work and leisure, his cinematic tastes are eclectic, to say the least. Though proficient in programming code, he would gladly write about film instead, if he had the time.
ELVIS MITCHELL
has hosted "The Treatment," with its inside look at the creators of popular culture, since KCRW first aired the program in April 1996. Mitchell served as the film critic at the
New York Times
from January 2000 until May 2005. In October 2002, he gave the prestigious Alain Locke lectures on African American culture at Harvard University and, subsequently, has been a visiting lecturer at Harvard in Visual and Environmental Studies and in African American Studies. The former entertainment critic for NPR's "Weekend Edition," Mitchell has also been film critic at the
Fort Worth Star Telegram
, where he received the 1999 AASFE award for criticism, the
LA Weekly
and the
Detroit Free Press
. He has been editor-at-large at
Spin
magazine and is special correspondent for
Interview
magazine. He also hosts the TCM interview program "Under the Influence." A WGA Award nominee for his work on "The AFI Lifetime Achievement Award: Sidney Poitier," he also produced and co-created the NAACP Image Award winning "The Black List: Volume One," a documentary focusing on achievement in the African American community that HBO acquired and ran after the film's debut at the 2008 Sundance Film Festival (where Mitchell has twice served on the Dramatic Competition Jury). "The Black List: Volume Two" was carried by HBO in February 2009, and the final installment had its premiere February of this year.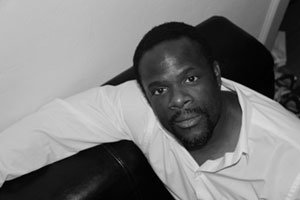 OMAR MOORE has loved film, it seems, forever. He loves to see, write and talk about them. He writes and edits The Popcorn Reel, his movie review and celebrity interview website. He has contributed letters about film and legal issues to The New York Times. He is a lawyer, athlete, songwriter, interviewer, photographer, political junkie, music lover and sports fanatic. Born and raised in London, he lived in New York City for many years and currently lives in San Francisco.

Moore is one of Roger Ebert's Far-Flung Film Correspondents, a member of the San Francisco Film Critics Circle, and is the San Francisco Indie Movie Examiner for Examiner.com. You can find more of his commentary on The Blog Reel, You Tube, Twitter and FaceBook.
return to top
KIM MORGAN
is author and proprietress of
Sunset Gun
, in which she covers the grand spectrum of cinema--classic to current, screwball to grindhouse, arthouse to noir. She also writes for MSN Movies where she authors
The Hitlist
. Her film, music and culture pieces have been published at
Huffington Post
,
GQ
,
IFC
,
Entertainment Weekly
,
Garage Magazine
,
LA Weekly
,
Salon
, among others.
In addition, Kim served as editorial consultant and writer for ClickStar, where she worked with Peter Bogdanovich, Morgan Freeman, and Danny DeVito, writing and producing DeVito's documentary series, "Jersey Docs."
Previously, she was head film critic for Willamette Week and weekly film critic for Portland's daily, The Oregonian. She's also appeared on AMC, VH1, Reelz and Starz and in various film documentaries, including the upcoming feature, "American Grindhouse." She recently guest programmed for Turner Classic Movies. Her most exciting moment was sitting in for Roger Ebert, guest hosting "Ebert & Roeper." A film noir expert, she's presented movies and moderated interviews for both the Los Angeles and the Palm Springs Noir Festival. In addition, she co-wrote The Official Michael Jackson Opus, the first biography approved by the Jackson family and estate. She currently lives in Los Angeles.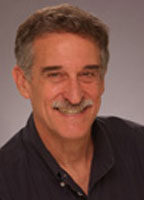 HOWIE MOVSHOVITZ
is currently director of film education in the College of Arts & Media at the University of Colorado Denver. He has been film critic for Colorado Public Radio since 1976 and a contributor on film topics to NPR's "Morning Edition" and "All Things Considered" since 1987. He has a BA in English from the University of Pennsylvania and a PhD in English from the University of Colorado at Boulder. From 1966 to 1969 he was a VISTA Volunteer in rural New Mexico and Colorado. He became a film critic as a direct result of his now 40-year friendship with Roger Ebert.
OMER MOZAFFAR
is a part-time instructor at various colleges throughout the Chicago area, including the University of Chicago and Loyola University. He usually lectures on Theology, Mysticism, History, and Literature. He was recently named by Roger Ebert as one of his "Far Flung Correspondents."
return to top
RICHARD NEUPERT
coordinates the Film Studies program at the University of Georgia, where he is the Wheatley Professor of the Arts and a Josiah Meigs Distinguished Teaching Professor. His books include
The End: Narration and Closure In The Cinema, A History Of The French New Wave
, and the forthcoming
History Of French Animation
. Neupert is also on the board of the Ciné movie theater in Athens GA.
MICHAEL PHILLIPS
is the film critic of the
Chicago Tribune.
With A.O. Scott, he has co-hosted "At the Movies" since September 2009. He wrote about film for the
San Diego Union-Tribune
and the
Twin Cities Weekly
"City Pages," where he served as arts editor. He was also the film critic for Minnesota Public Radio. Across the last twenty years, he has been the drama critic of the
Dallas Times Herald,
San Diego Union-Tribune,
St. Paul Pioneer Press,
Los Angeles Times,
and
Chicago Tribune.
Currently he teaches at the University of Chicago Graham School and the annual USC/NEA arts journalism workshop in LA. His popular two-minute video reviews of the latest releases can be found at
chicagotribune.com/movies
. He lives on Chicago's northwest side with his wife and their 9-year-old son, who considers hot buttered popcorn "the ace of snacks," one step above "king." Michael is proud to call Roger and Chaz his colleagues and his friends.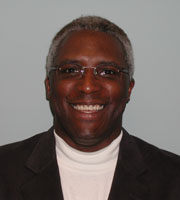 ERIC PIERSON
is an associate professor and department chair of the Communication Studies Department at the University of San Diego. His current book project,
Blaxploitation: Hollywood's Cash Cow Revisited and Reframed
, focuses on the political, economic, and social climate that contributed to the manufacturing and maintenance of Blaxploitation films. His work on black images and audiences has appeared the
Encyclopedia of African American Business History, Screening Noir
, and the
Encyclopedia of the Great Black Migration.
He has done research in the area of public policy, of which his most recent work appears in the
Journal of Mass Media Ethics
. He is co-author of "The Rhetoric of Hate on the Internet: Hateporn's Challenge to the Modern Media Ethics," which explores the role and responsibility of internet service providers with regard to content that encourages bigotry and hate.
Pierson holds two degrees from the University of Illinois at Urbana-Champaign, a BFA in Fine Arts in 1983 and a PhD from the Institute for Communications Research in 1999.
return to top
DAVID POLAND is the creator and publisher of Movie City News, host of the half-hour online interview series DP/30, and he still finds time to stir it up daily on The Hot Blog.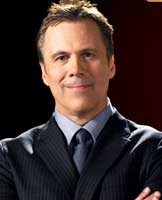 RICHARD ROEPER
was the co-host of "Ebert & Roeper" for eight years. He reviews new movies every week for Starz, on
richardroeper.com
and for YouTube and
hulu.com
. Roeper also review films and is a correspondent for the Reelz Channel. Along with Roe Conn, Roeper hosts a daily radio show on WLS-AM from 2-6pm.
Roeper's newspaper column has been appearing in the Chicago Sun-Times since 1987 and has been syndicated to newspapers throughout the world. The column has garnered numerous honors, including the National Headliner Award. He has contributed to Esquire, TV Guide, Entertainment Weekly, Maxim and other publications.
Roeper is the author of eight books, including Bet the House, which was published in April 2010. From 2002-2005, Roeper was the film critic for the CBS affiliate in Chicago. Prior to that, he was a regular commentator for seven years on the Fox affiliate in Chicago, winning three Emmy® awards. Roeper has appeared as a guest on "The Tonight Show," "Top Chef," "Entourage," "Nightline," "Oprah," "The Howard Stern Show," "The O'Reilly Factor" and many other programs.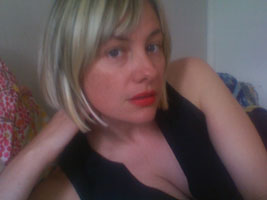 LISA ROSMAN
, a former labor organizer, writes as a film reviewer and journalist for such publications as Us Weekly,
Salon.com
,
Time Out New York
, and her own indieWire blog, New Deal Sally. She has commentated on the Oxygen Channel, TNT, the IFC, and for public radio. From 2005-2009, she served as the film editor of the online magazine Flavorpill. Most notably, she also once served as the assistant for Elmo on Sesame Street.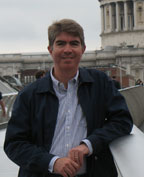 GERARDO VALERO
was born in 1962 in Mexico City, where he currently resides with his wife Monica. He has a degree in Architecture and a MBA from the IPADE Business School in Mexico. His interest in movies started at a very young age as his father used to take him and his brothers to double or even triple features at their neighborhood theater. He mostly remembers seeing Tarzan movies and Disney classics, though mostly they watched a lot of forgettable war and cowboy movies. He remembers
The Poseidon Adventure
being talked about by everyone at his school, and by the time he saw
Jaws
at age thirteen, it became his favorite all-time film and somehow still remains so, even after watching it more times than he can recall.
Valero first learned of Siskel & Ebert in the mid-eighties during one of many summers he spent with friends in Columbus, Ohio. By 1988 it appeared on a cable station in Mexico and soon became a must-watch for him. Then the internet came along, and in 1999, he emailed Roger his very first suggestion for his Little Movie Glossary, which, incredibly, he chose for one of his coming Yearbooks! Since then Valero has sent him dozens (or hundreds) of suggestions and, even though his days of batting 1.000 in that department didn't last very long, he has happily been published about 20 times in Roger's annual Movie Yearbook. He has also contributed to Time Magazine's "10 Questions" (segments on Alex Trebek, Andy Roddick and Hillary Swank) and to "Freeze That Frame" in the long-defunct Video Review Magazine (1991).

Valero has won prizes in a number of trivia contests: an Omega watch for the James Bond contest (1995) and a VCR for the Lethal Weapon one (1996), both by Premiere Magazine (Mexico Premiere), and his first DVD player in the Godfather trivia contest by Cinemex, a Mexican movie chain (1998). His main interests are movies and DVDs, playing tennis, following the NY Yankees and, whenever possible, traveling. His favorite film is still Jaws, but the first two Godfather movies make him question his standings every time he watches them.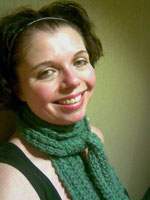 KIM VOYNAR
is the features editor and a film critic for
Movie City News
, Hollywood's homepage. When she's not seeing movies or writing about movies, she stays busy homeschooling her four youngest kids and chasing after Sophie, her recalcitrant Jack Russell Terrier.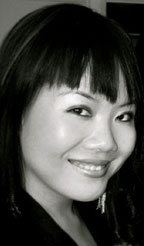 GRACE WANG is a writer and dreamer who strives to merge reality with her inner world of fantasy and imagination. Her writings have been published in both Chinese and English, in mediums ranging from a national children's newspaper to medical journals to international law and policy publications.
Grace has a deep passion for cinema and writes related musings on her website, Etheriel Musings. Her film pieces have been published on highdefdiscnews.com, culturemagazine.ca and rogerebert.com. Grace is a regular contributor to Roger Ebert's Far-Flung Correspondents feature on his website.
In her spare time, Grace tends to wander (4 continents, 15 countries so far) and has experience in performing arts and modeling. Samples of her short stories, poetry and photography can be found on Etheriel Musings.
Grace lives to write, and hopes to write to live. She currently resides in Toronto.
return to top