CRITICS & SPECIAL GUESTS 2016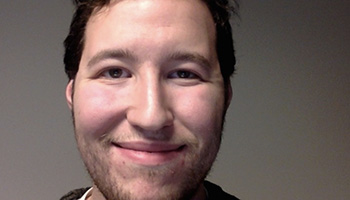 NICK ALLEN is an Assistant Editor at RogerEbert.com. He has been writing about film online since 2007, contributing to various publications including TheFilmStage.com, MovieMezzanine.com, HollywoodChicago.com, TheScorecardReview.com, and now RogerEbert.com. His film reviews can also be found in your local library's recent copy of Magill's Cinema Annual. He has been a member of the Chicago Film Critics Association since 2010. You can follow him on Twitter @nickallen_redux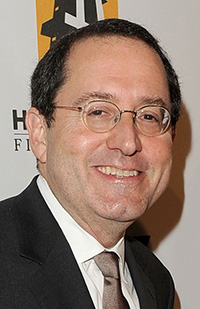 MICHAEL BARKER, Co-President and Co-Founder of Sony Pictures Classics, has (with Tom Bernard) distributed, and often produced, some of the finest independent movies over the past 30 years. Previously he was an executive at United Artists (1980-1983) and went on to co-found Orion Classics (1983-1991) and Sony Pictures Classics.

Barker's films have received 159 Academy Award® nominations and 36 wins, including 5 for Best Documentary Feature and 12 for Best Foreign Language Film and 23 Golden Globe® Awards. Barker has collaborated with some of the world's finest filmmakers including Woody Allen, Pedro Almodovar, Mike Leigh, Louis Malle, and Zhang Yimou, all of whom he's worked with on multiple occasions. In additional to his award-winning feature releases, he and his colleagues have also restored and theatrically reissued some of the great films of the past.
In recognition of his work, Barker has received many honors and awards. Most recently, he and Bernard were awarded the esteemed French Legion of Honor in acknowledgment for their contributions to French culture over the past 30 years.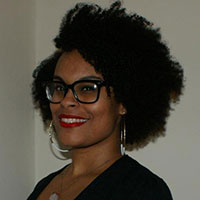 ANGELICA JADE BASTIÉN is an essayist and pop culture critic based in Chicago. She has been published by The Atlantic, Bright Wall/Dark Room, Oprah Magazine and RogerEbert.com. She writes regularly for Vulture. You can find her on Twitter @angelicabastien and on her website madwomenandmuses.com.
MARK DUJSIK has been writing about film since 2001. He is a contributor for RogerEbert.com and is also the sole writer, editor and publisher of Mark Reviews Movies. Mark was a staff writer/co-critic at UR Chicago Magazine from 2007 until the end of its print edition in 2008, has written reviews for various online publications, and currently contributes to Magill's Cinema Annual. He has been a member of the Chicago Film Critics Association since 2006 and the Online Film Critics Society since 2002. When he's not watching and writing about movies, Mark works as a grant writer in the non-profit sector, with experience in the fields of secondary education, the arts, and human services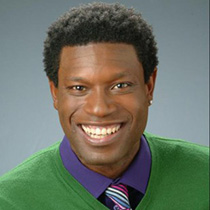 SHAWN EDWARDS is a journalist, pop culture guru and TV and film producer. As a nationally recognized film critic for Fox 4 News in Kansas City, Missouri he has won numerous national awards, including Best TV Film Critic twice by the LA Press Club's National Entertainment Journalism Awards. Edwards, the co-founder of AAFCA (African American Film Critics Association), also created I Love Black Movies, the popular website web series and movie community. He is a life-long lover of movies who began making his own films in the 7th grade. He is currently writing a book on the history of black film and the executive producer of Fox 4's "Movie Trip TV."
MATT FAGERHOLM is an Assistant Editor at RogerEbert.com and is a member of the Chicago Film Critics Association. He has been covering the film beat in Chicago for the past decade, and has contributed to publications including Time Out Chicago, The A.V. Club, HollywoodChicago.com and Magill's Cinema Annual. He is a monthly guest on Vocalo radio's "The Morning Amp" program, and is also the founder of Indie Outlook, a blog and podcast featuring exclusive interviews with some of the most exciting voices in modern independent filmmaking.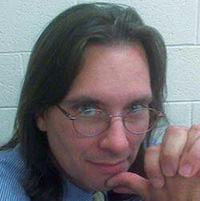 CHUCK KOPLINSKI had his first conscious opinion about a movie when he was 8 years old, but had to wait 20 years before being able to express his views about film to the public. Having studied cinema at Columbia College in Chicago, he's been reviewing films for over 20 years in various Central Illinois publications, until settling at Champaign's News-Gazette and Springfield's Illinois Times, where his reviews and writing appear each week. A member of the Broadcast Film Critics Association and Chicago Film Critics Association, he has a weekly film segment on WCIA-TV Channel 3 and MIX 94.5 FM.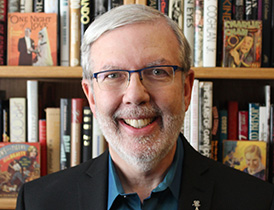 LEONARD MALTINis one of the world's most respected film critics and historians. He is best known for his widely-used reference work Leonard Maltin's Movie Guide and its companion volume Leonard Maltin's Classic Movie Guide, as well as his thirty-year run on Entertainment Tonight. He teaches at the USC School of Cinematic Arts, appears regularly on Reelz Channel and Turner Classic Movies, and hosts the weekly podcast Maltin on Movies with Baron Vaughn for the Earwolf network. His books include The 151 Best Movies You've Never Seen, Of Mice and Magic: A History of American Animated Cartoons, The Great Movie Comedians, The Disney Films, The Art of the Cinematographer, Movie Comedy Teams, The Great American Broadcast, and Leonard Maltin's Movie Encyclopedia. He served two terms as President of the LA Film Critics Association, is a voting member of the National Film Registry, and was appointed by the Librarian of Congress to sit on the Board of Directors of the National Film Preservation Foundation. He hosted and co-produced the popular Walt Disney Treasures DVD series and has appeared on innumerable TV programs and documentaries. He is the recipient of awards from the LA Film Critics Association, American Society of Cinematographers, the Telluride Film Festival, George Eastman House, Anthology Film Archives, and San Diego's Comic-Con International. Perhaps the pinnacle of his career was his appearance in a now-classic episode of South Park. (Or was it Carmela consulting his Movie Guide on an episode of The Sopranos?) He holds court at leonardmaltin.com. Follow him on Twitter and Facebook.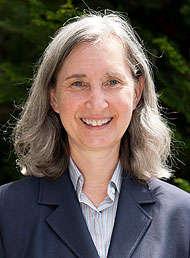 NELL MINOW began reviewing movies for her high school and college newspapers and has been writing reviews online as the Movie Mom since 1995. Her website Movie Mom includes reviews of theatrical and DVD/Blu-Ray releases as well as features, interviews, and contests, and she appears each week on radio stations across the country and to talk about new releases. Her writing about movies and popular culture has appeared in many outlets, including RogerEbert.com, The Huffington Post, USA Today, the Chicago Tribune, the Chicago Sun-Times, the Kansas City Star, and the MPAAs The Credits. Her books include The Movie Mom's Guide to Family Movies, 101 Must-See Movie Moments, and the 50 Must-See Movies series.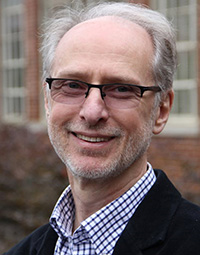 RICHARD NEUPERT teaches Film Studies at the University of Georgia, where he is the Charles  Wheatley Professor of the Arts and Josiah Meigs Distinguished Teaching Professor. His recent books include the History Of The French New Wave Cinema, French Animation History, and John Lasseter (U of Illinois Press, 2016).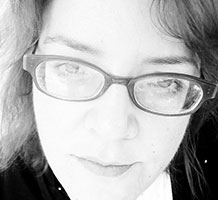 SHEILA O'MALLEY received a BFA in Theatre from the University of Rhode Island and a Master's in Acting from the Actors Studio MFA Program. She is a regular film critic for RogerEbert.com. She has written for The Criterion Collection, contributing a video-essay on Gena Rowlands for Criterion's release of John Cassavetes' Love Streams (1984) and an essay on Gilda (1946) for Criterion's release of that film. Her film reviews, articles, and interviews with actors and directors have appeared in The Dissolve, Masters of Cinema, Movie Mezzanine, Flavorwire, Capital New York, Fandor, Press Play, Noir of the Week, Salon.com and Bright Wall/Dark Room. For this years' Lifetime Achievement Oscars® ceremony, she wrote the narration (read by Angelina Jolie) for the tribute reel to legendary actress Gena Rowlands.
O'Malley writes about actors, movies, and Elvis Presley at her personal site, The Sheila Variations. July and Half of August is her first full-length script, with recent readings at The Vineyard Theatre in New York and Theatre Wit in Chicago. A short version of it premieres on April 23, 2016, at the Albuquerque Film and Music.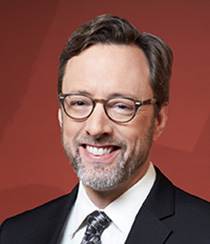 MICHAEL PHILLIPS has been the Chicago Tribune film critic since 2006. He's a monthly guest on the Filmspotting podcast (also broadcast on Chicago Public Radio) and, earlier this year, the host of The Film Score, a 28-episode celebration of movie music broadcast on WFMT-FM. On TV he co-hosted 100 episodes of the long-running nationally syndicated At the Movies, first opposite Richard Roeper, then A.O. Scott. Other TV appearances include guest-hosting stints on Turner Classic Movies along with appearances on Charlie Rose, CBS Saturday Morning, Who Wants to Be a Millionaire and The View. After serving as arts editor of the Twin Cities weekly City Pages, he worked as drama critic of the Dallas Times-Herald, the San Diego Union-Tribune, the St. Paul Pioneer Press, the LA Times, and the Chicago Tribune, which Phillips joined in 2002. He lives with his wife, Tribune columnist Heidi Stevens, and their three children in Logan Square. He's happy and honored to be back at Ebertfest, and to be working with the inaugural trio of Roger Ebert Fellows graduating this spring from the University of Illinois.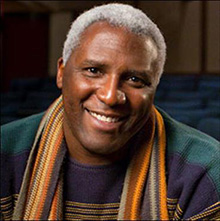 ERIC PIERSON is professor of Communication Studies and former chair of the Communication Studies Department at the University of San Diego. His work on black images and audiences has appeared in Beyond Blaxploitation, Documenting The Black Experience, Screening Noir, Journal of Mass Media Ethics and Watching While Black: Centering the Television of Black Audiences. Eric can also be seen in the documentary Infiltrating Hollywood: The Rise and Fall of the Spook Who Sat By The Door.
Eric holds two degrees from the University of Illinois at Urbana-Champaign, a BFA in Fine Arts and a PhD from the Institute for Communications Research.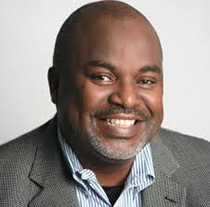 GIL L. ROBERTSON is a co-founder and President of the African American Film Critics Association (AAFCA), the leading body of Black American film critics in the world, that produces the annual AAFCA Awards, and which has developed into an important event on the Hollywood Awards Calendar. During a 20-year career as a journalist, Gil has written over 50 national magazine covers and penned articles for the LA Times, the Atlanta Journal Constitution, Billboard, Essence, Ebony, Fortune and USA Today among others. He is the founder and editor of the 18-year-old nationally syndicated Arts & Lifestyle column, the Robertson Treatment, that boasts a readership in excess of 2 million, and also writes the weekly "Hollywood Insider" column for Black Enterprise.
As an author, Gil has written/edited four books, with his most recent being Where Did Our Love Go: Love and Relationships in the African American Community (2013). His previous titles include the bestselling anthologies Family Affair: What it Means to be African American Today (2008), selected as a Pick of the Week by Publisher's Weekly, and Not in My Family: AIDS in the African American Community (2006), both of which were nominated for NAACP Image Awards for Outstanding Nonfiction. Robertson's first book was Writing as a Tool of Empowerment (2001), a resource book for aspiring journalists. He also executive produced the music CD that accompanied his second book, Not in My Family (Verity Records). For the past decade he has been a regular contributor to The African American Almanac (Gale Press), writing the chapter dedicated to TV & Film. Forthcoming projects includes his first Children's book, Great African American Political Leaders (Just Us Books) and Unheralded Icons of the Civil Rights Movement from the University of Georgia Press.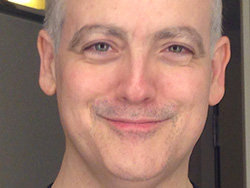 MATT ZOLLER SEITZ is the Editor-in-Chief of RogerEbert.com. He is also the TV critic for New York Magazine & Vulture.com and a finalist for the Pulitzer Prize in criticism.
A Brooklyn-based writer and filmmaker, Seitz has written, narrated, edited or produced over 100 hours' worth of video essays about cinema history and style for The Museum of the Moving Image and The L Magazine, among other outlets. His 5-part 2009 video essay Wes Anderson: The Substance of Style was later spun off into the New York Times bestsellers The Wes Anderson Collection (2013) and The Wes Anderson Collection: Grand Budapest Hotel (2015). Seitz's other books including the forthcoming The Oliver Stone Experience (September, 2016) and TV (The Book) (also September, 2016, co-written with Alan Sepinwall). Seitz is the founder and original editor of The House Next Door, now a part of Slant, and the co-founder and original editor of Press Play, a blog of film and TV criticism and video essays.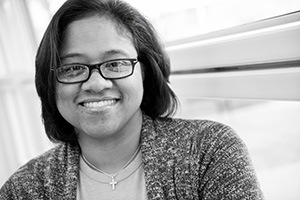 CHRISTINE SWANSON, a multiple award-winning filmmaker, earned her MFA in Film from NYUs Tisch School of the Arts, where she was selected by faculty as the Willard T.C. Johnson Fellow, the prestigious fellowship awarded to the student who has achieved high standards in his or her work. CNN identified Christine as one of the most promising filmmakers to emerge from NYU's graduate film program since Martin Scorsese, Ang Lee, Oliver Stone and Spike Lee (Christine's NYU directing teacher). Christine also earned a BA from the University of Notre Dame, double majoring in Communications and Japanese.
Christine has developed, written and/or directed movie projects for various companies including HBO Films, Magnolia Pictures, State Street Pictures, TV One, and Faith Filmworks, her own independent film company. Christine has written and/or directed numerous award-winning feature films, commercials and short films, including Two Seasons, All About You, All About Us, and Woman Thou Art Loosed.
In 2015, Christine directed 3 original cable TV movie premieres, To Hell and Back, Come Share My Love, The Miki Howard Story, and For the Love of Ruth, for which she received an NAACP Image Award nomination for outstanding directing in a TV motion picture.
Christine currently has numerous projects in development, including the feature film version of her highly celebrated short film, Two Seasons. She was also tapped to adapt the award-winning book, Touching Spirit Bear by Ben Mikaelsen, into a screenplay. A dynamic keynote speaker, guest lecturer and symposium leader, Christine is invited to speak at conferences, colleges and universities. She is also a professor at the MFA Screenwriting Program at the University of Georgia as well as an advisor to the Film and TV program at the University of Notre Dame. Christine resides in LA with her husband, Michael, and their children.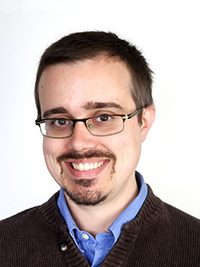 BRIAN TALLERICO has covered TV, film, video games, Blu-ray/DVD, interviews and entertainment news for 15 years. He is the managing editor of RogerEbert.com. In addition, he is the editor of Magill's Cinema Annual, does TV recaps for Vulture, writes the PlayStation Guide for About.com, and freelances for Videohound. He also serves as Vice President of the Chicago Film Critics Association and co-produces the Chicago Critics Film Festival. None of it is possible and none of it is worthwhile without the support of his wife Lauren and 3 boys: Lucas, Miles, and Noah.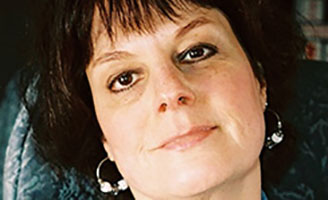 SUSAN WLOSZCZYNA spent much of her nearly 30 years at USA Today doing her dream job as a film critic as well as a senior entertainment reporter, including a visit to the New Zealand set of The Lord of the Rings, being a zombie extra in George Romero's Land of the Dead and interviewing hundreds of show-biz figures ranging from icons Vincent Price, Shirley Temple and Peter O'Toole to A-listers such as George Clooney, Meryl Streep and Denzel Washington. Since 2013, she has been a critic and regular contributor to RogerEbert.com and has written for the blogs Anne Thompson on Hollywood and Women and Hollywood on Indiewire and AARP The Magazine.