FILMMAKER GUESTS 2016
Everybody Wants Some!!
Tuesday, April 12, 7:00pm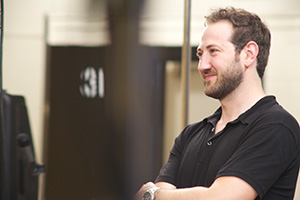 STEPHEN FEDER (executive producer & host) currently serves as SVP of Production & Development for Annapurna Pictures in LA ,where he most recently oversaw production for Richard Linklater's Everybody Wants Some!! and served as Annapurna's Executive Producer on Harmony Korine's Springbreakers and Wong Kar Wai's The Grandmaster. Among his many accomplishments, Feder was the Executive Producer of the successful independent film Kumaré – which took home the SXSW® Audience Award in 2011. He was also instrumental on the films of Sacha Baron Cohen – working for several years on both Bruno and The Dictator – each opening at the top box office position. Prior to that he developed and produced TV comedies such as Showtime's series La La Land, with British Comedian Marc Wootton, and NBC's Sports Action Team, starring members of Chicago's famed Second City and IO. His experience is most certainly varied, having earned his Masters degree from the London School of Economics and undergraduate degree from the University of Illinois.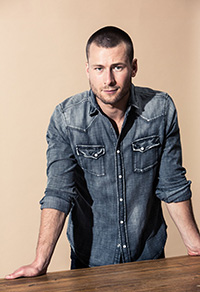 GLEN POWELL (actor) is becoming one of LAs most sought after actors, having been recently described as the Next Big Thing by The Hollywood Reporter. Powell was recently seen as Chad Radwell on FOXs Ryan Murphy hit new show Scream Queens opposite Jamie Lee Curtis. He recently wrapped production on the Iraq War drama Sand Castle, in which he plays Sgt. Falvy, a tough-minded and foul-mouthed solider from the south.
In 2016, Powell will be starring in 3 major films, including the comedy Ride Along 2, portraying a lethal drug-lord on the streets of Atlanta, and Beyond Deceit, with Anthony Hopkins and Al Pacino. He also has a lead role in Everybody Wants Some!!, which is being referred to as the spiritual sequel to Linklater's cult classic Dazed And Confused.
Powell co-starred in Expendables 3 (2014) as an expert hacker and drone pilot. Powell was also seen in Russell Friendenberg's independent thriller, Wind Walkers. Other film credits include Sex Ed, Red Wing, and the final installment of Christopher Nolan's Batman trilogy, The Dark Knight. When not in production Powell resides in LA.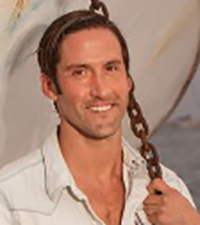 JUSTON STREET (actor) is one of Hollywood's leading up-and-coming actors. Most recently, Street played his own father, legendary University of Texas quarterback James Street, in Angelo Pizzo's biographical sports drama film, My All American. He will also star opposite Mark Wahlberg in Peter Berg's action thriller Deepwater Horizon due out this fall. Street's past credits include the independent films JUVENILE TRANSGRESSIONS and DEGENERATES.
A former professional baseball pitcher, Street began his acting career studying at the State Theater School for Acting Training. He then joined a 2-year-long Meisner study, becoming a founding member of A Working Group at The Robichaux Studio in Austin. In his first theatrical production, Juston played the lead role of Chad in Housebreaking, a production of New York's Cherry Lane Theatre, where he was on stage for the entire 2.5-hour performance. Street currently resides in LA.
Crimson Peak
Wednesday, April 13, 7:00pm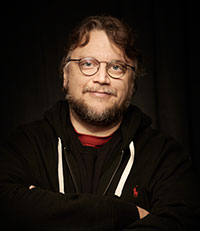 GUILLERMO DEL TORO (director) is among the most creative and visionary artists of his generation and whose distinctive style is showcased through his work as a filmmaker, screenwriter, producer and author. Born in Guadalajara, del Toro first gained worldwide recognition for the 1993 Mexican-American co-production Cronos, a supernatural horror film, which he directed from his own screenplay after beginning his career as a special effects makeup artist. The film premiered at Cannes 1993, where it won the Mercedes-Benz Award. It also won over 20 international awards, including eight Ariel Awards from the Mexican Academy of Film, including Best Director, Best Screenplay and the Golden Ariel. He then directed and co-wrote the supernatural thriller The Devil's Backbone. Both films have appeared repeatedly in Top 10 lists of the best genre films of all time. In 2004, del Toro directed and co-wrote the action adventure sci-fi thriller Hellboy; four years later, he wrote and directed the hit sequel, Hellboy II: The Golden Army.
Del Toro earned international acclaim as the director, writer and producer of the 2006 fantasy drama Pan's Labyrinth, which won 3 Oscars®—Art Direction, Cinematography, and Makeup—and received 3 other nominations for Best Original Screenplay, Best Foreign Language Film and Best Score. In all, the film won over 40 international awards and appeared on more than 35 critics' best film lists.
In 2013, del Toro wrote and directed the epic sci-fi action-adventure Pacific Rim, which has grossed over $400 million worldwide. He also created the Couch Gag for the 24th annual "Treehouse of Horror" Halloween episode of The Simpsons,which aired in October 2013 and got over 20 million views on YouTube.
His most recent feature is the Gothic romance Crimson Peak, which he also co-wrote with Matthew Robbins for Legendary and Universal Pictures. The film, which was released in October 2015, stars Mia Wasikowska, Tom Hiddleston, Jessica Chastain and Charlie Hunnam.
Del Toro executive produced the worldwide horror hit Mama, starring Jessica Chastain. Among his other film credits, del Toro produced the supernatural thriller The Orphanage, which became the highest-grossing local language film in Spain's history. He partnered with fellow Alfonso Cuaron and Alejandro Gonzalez Iñarritu to produce Rudo Y Cursi, and Biutiful. He is co-screenwriter with Fran Walsh, Philippa Boyens and Peter Jackson of the three Hobbit films.
On the animation front, del Toro, through his overall deal with DreamWorks Animation, has been an executive producer on the films Kung Fu Panda 2, Puss in Boots and Rise of the Guardians. Upcoming animation projects include Puss in Boots 2 and Kung Fu Panda 3. He produced the The Book of Life, and is developing and will co-direct a 3D, stop-motion adaptation of Carlo Collodi's Pinocchio.
In the publishing world, Del Toro co-authored the NY Times bestselling vampire horror novels The Strain, The Fall and The Night Eternal, which together comprise The Strain Trilogy. He is also co-creator of the FX Networks' hit series based on the novels. Del Toro directed the first episode of Season 1 and is executive producer on the series, currently in production on its third season. Dark Horse Comics has published a graphic novel series also adapted from the trilogy. Del Toro also co-authored Trollhunters (2015), a fantasy-adventure novel, which will be the basis for a Del Toro-produced animated TV series.
In 2013, Harper Design published Guillermo del Toro Cabinet of Curiosities, a lavishly illustrated book containing notes, drawings, and untold creatures from del Toro's private journals and filmmaking diaries, with never-before-seen characters, art, and ideas of things to come. In addition, Del Toro is currently developing a TV series based on Naoki Urasawa's acclaimed manga series Monster.
Grandma
Thursday, April 14, 1:00pm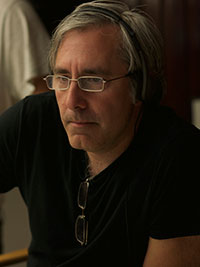 PAUL WEITZ (director) was raised in New York City and, along with his brother and long-time collaborator Chris, directed his debut film American Pie. In addition to writing the animated film Antz, the Weitz brothers also wrote and directed About a Boy, for which they earned an Oscar® nomination for Best Adapted Screenplay. Additionally, Weitz is the writer and director of films including Being Flynn, American Dreamz and In Good Company; he also directed the film Admission.
As a playwright, Weitz works with Second Stage Theatre in New York. His published plays include Lonely I'm Not, which starred Topher Grace, and Trust, starring Zach Braff and Sutton Foster.
Weitz is currently an executive producer on the Amazon series Mozart in the Jungle, starring Gael Garcia Bernal, which recently won the Golden Globe® for Best Comedy Series and Best Actor in a Comedy. His most recent film, Grandma, starring Lily Tomlin, was released by Sony Pictures Classics earlier this year, and earned Tomlin a Golden Globe® nomination, among multiple honors.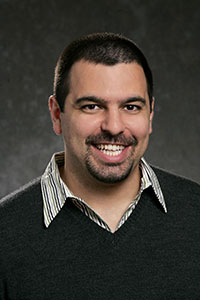 ANDREW MIANO (producer) has partnered with writer-directors Paul and Chris Weitz in their production company Depth of Field for the last 15 years. His most recent project is the 2015 critically-acclaimed film Grandma, named one of the Top 10 Independent Films of the Year by the National Board of Review.
Miano's other credits include Admission, starring Tina Fey and Paul Rudd; Tom Ford's A Single Man, starring Colin Firth and Julianne Moore; Peter Sollett's Nick And Norah's Infinite Playlist, starring Michael Cera and Kat Dennings; and Paul Weitz's Being Flynn with Robert DeNiro and Paul Dano. He also produced American Dreamz and Cirque Du Freak: The Vampire's Assistant. Miano also served as executive producer on In Good Company and Little Fockers, and on The Golden Compass, starring Nicole Kidman and Daniel Craig.
A native of Buffalo, New York, Miano started his career in entertainment at William Morris Agency. He lives in LA with his wife and son.
Northfork
Thursday, April 14, 4:00pm
MICHAEL POLISH (director) burst on the film scene at Sundance 1999 with Twin Falls Idaho, hailed by the New York Times as a work with "style, gravity and originality to spare." He followed that success with Jackpot and the film Northfork, which Roger called "a masterpiece." The Astronaut Farmer followed. Stephen Holden praised Polish's 2013 movie Big Sur as '[cracking] the code of how to adapt Jack Kerouac for the screen.' His two 2015 releases were Amnesiac and 90 Minutes In Heaven.
The Third Man
Thursday, April 14, 8:30pm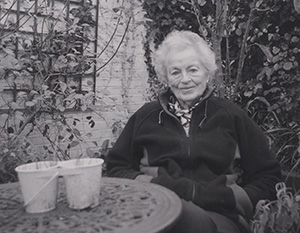 ANGELA ALLEN (script supervisor) found her way to a film studio that no longer exists way back in the late 1940s and managed to get hired as an assistant script supervisor--only then in England they were called "continuity girls." She trained on 3 films and was then told she could call herself a continuity girl. By an incredible stroke of luck she was engaged by the Korda studios to work on the second unit of The Third Man. Her first overseas location was Vienna and while there, she discovered opera, of which she is still a fan. What she learned from Carol Reed on that film gave her the confidence to take on bigger projects. Though the youngest in the business, she was given Pandora and the Flying Dutchman and then The African Queen, which started a working relationship with John Huston that endured for another 13 films.
Allen has found films to be a wonderful way of travelling and meeting people. She fell in love with New York in the 1960s and worked on a TV program about the New York World's Fair for 1939. She also worked in New York in the office of the late Ray Stark, and was on tour with him for Funny Girl in Philadelphia and at opening night in New York. She worked in LA on a few TV series at Universal, one of which involved Lee Marvin, with whom she worked again on The Dirty Dozen a few years later. She feels incredibly lucky to have worked with so many fascinating and very different directors, having learned something from all of them.
Disturbing The Peace
Friday, April 15, 1:00pm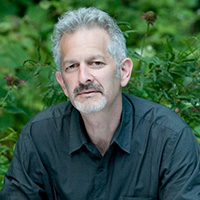 STEPHEN APKON (director/producer) is a filmmaker and social entrepreneur. He is the producer of I'm Carolyn Parker, directed by Jonathan Demme, and Enlistment Days, directed by Ido Haar, as well as co-producer of the soon-to-be-released Presenting Princess Shaw, also directed by Haar. He is also the executive producer of Planetary, released in 2015. He is the founder and former executive director of the Jacob Burns Film Center, a non-profit film and education center in Pleasantville NY, which opened in 2001 and has become one of the premier film institutions in the US. The JBFC Board of directors includes Steven Spielberg, Ron Howard and Jonathan Demme, among others.
Apkon is the author of The Age of the Image: Redefining Literacy in a World of Screens (2013), in which he convincingly argues that now is the time to transform the way we teach, create and communicate so that we can all step forward together into a rich and stimulating future. His most recent endeavor is the formation of Reconsider, a non-profit media company.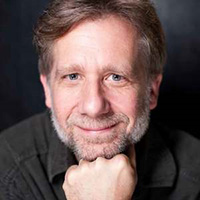 ANDREW YOUNG (director/cinematographer) is an acclaimed filmmaker whose work has received an Oscar® nomination, 2 Emmy® awards, 7 Emmy® nominations, and 5 Sundance awards, including the Grand Jury Prize. He has directed and photographed over a dozen documentaries, including Children of Fate, Cutting Loose, Americanos, The Last Royals, Deadly Messengers, Lives in Hazard, Madagascar: A World Apart, and Glacier Bay: Alaska's Wild Coast. Young is also an award-winning cinematographer who has received the Sundance Excellence in Cinematography prize 3 times, as well as a Cinematography Emmy® and the cinematography prize at the Jackson Hole Wildlife Film Festival. His work has been exhibited theatrically and on HBO, Cinemax, National Geographic, the BBC and PBS.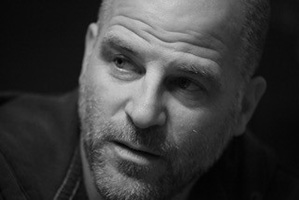 CHEN ALON (film subject) is a theater activist, actor and director, who wrote his PhD on the Palestinian-Israeli Polarized Model of Theater of the Oppressed, in the theater department at Tel-Aviv University. As a Major (Res.) in the Israeli army, he co-founded Courage to Refuse, a movement of officers and combatant soldiers who refuse to serve in the occupied Palestinian territories, an action for which he was sentenced to prison. Alon is also a co-founder of Combatants for Peace, a movement of Palestinian and Israeli combatants who have abandoned the way of violence and struggle together non-violently against the occupation. Activism in the complicated reality in Israel/Palestine led him as a professional actor and director in the Israeli-Palestinian repertory theater to search and create new forms of political activism to resist the occupation.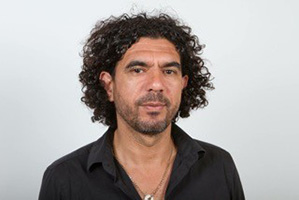 SULAIMAN KHATIB (film subject) is a co-founder and co-director of Combatants for Peace, a non-profit Israel/Palestinian peace building organization. He was the General Director of Al-Qud's Association for Democracy and Dialogue, which he founded with fellow Palestinian peace activists in 2006, working with youth and kids in order to be able to create effective and sustainable projects and programs focusing on the promotion of peace, democracy and civic participation in the Palestinian Territories.
At the age of 14, Khatib was sentenced to 15 years in prison, of which he served 10.5 years, where he spent his time learning about other world conflicts and peace activists such as Gandhi and Mandela, while participating in hunger strikes and developing his commitment to non-violent resistance.
MARCINA HALE (story consultant) is a co-founder of Reconsider and story consultant for Disturbing the Peace. She is a master therapist and dynamic facilitator whose workshops challenge and inspire others to live their lives more consciously and to take responsibility for their own creations. She is a Licensed Marriage and Family Therapist (LMFT) and is trained in Traditional Psychology, as well as in systemic, energy and transpersonal psychologies.
L'Inhumaine
Friday, April 15, 4:00pm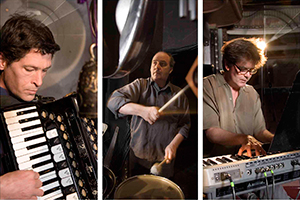 ALLOY ORCHESTRA is a three-man musical ensemble, writing and performing live accompaniment to classic silent films. Working with an outrageous assemblage of peculiar objects, they thrash and grind soulful music from unlikely sources. Performing at prestigious film festivals and cultural centers in the US and abroad (The Telluride Film Festival, The Louvre, Lincoln Center, The Academy of Motion Pictures Arts and Sciences, the National Gallery of Art and others), the Alloy Orchestra has helped revive some of the great masterpieces of the silent era.
An unusual combination of found percussion and state-of-the-art electronics gives the Orchestra the ability to create any sound imaginable. Utilizing their famous "rack of junk" and electronic synthesizers, the group generates beautiful music in a spectacular variety of styles. They can conjure up a simple German bar band of the 1920s or a French symphony. The group can make the audience think it is being attacked by tigers, contacted by radio signals from Mars or swept up in the Russian Revolution.
Terry Donahue (junk percussion, accordion, musical saw and banjo), Roger Miller (synthesizer, percussion) and Ken Winokur (director, junk percussion and clarinet).
Eve's Bayou
Friday, April 15, 9:00pm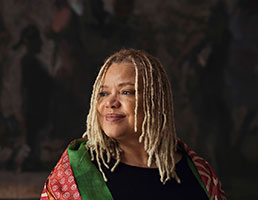 KASI LEMMONS (director)continues to creatively tantalize with her thought-provoking body of work as an actress, director and writer. Her work as an actress includes roles in Jonathan Demme's Silence of the Lambs; John Woo's first American film, Hard Target; Rusty Cundieff's parody of the rap music industry, Fear of a Black Hat; Candyman with Virginia Madsen; Spike Lee's School Days, and Vampire's Kiss with Nicolas Cage.
Lemmons' first feature-length film, Eve's Bayou, was the highest grossing independent film of 1997, won the Independent Spirit Award for Best First Feature, and received 7 NAACP Image Award nominations, including Best Picture. In addition, Lemmons received a special first-time director award, created just for her, from the National Board of Review. She also won the Director's Achievement Award at the Palm Springs Film Festival. Her follow-up feature, The Caveman's Valentine, a co-production of Danny Devito's Jersey Films and starring Samuel L. Jackson, opened Sundance 2002 to audience and critical acclaim.
For the 2002 Oscar® telecast, Lemmons directed a touching tribute to Sidney Poitier. She was also involved in an exploration of the roles and representations of black women in film for the 2003 Tribeca Film Festival. Lemmons' third feature, Talk to Me (2007), starring Don Cheadle, was released to widespread critical acclaim, winning the NAACP Image Award for outstanding directing and a Gotham Award for best ensemble cast, and Chiwetel Ejifor took home an Independent Spirit Award for Best Support Actor. Lemmons' most recent feature, Black Nativity (2013), was an adaptation of the Langston Hughes' musical by the same name.
Lemmons has worked extensively as a mentor and educator. For the past 14 years she has been a board member of Film Independent and has contributed to the Film Independent Filmmaker Labs as a speaker and moderator. She also continues to serve as an advisor for the Sundance Screenwriter and Filmmaker Labs. Her teaching and speaking credits include Yale University, Columbia Film School, MIT, UCLA, USC, The LA Film School and The University of Pristina Film School in Kosovo. Lemmons was the Vassar College 2008 Artist in Residence and the UCLA 2010-2011 Regents' Lecturer in the School of Theater, Film & Television. She was also the leader/moderator of AFI curriculum's core class, Narrative Workshop.
As well as attending NYU School of the Arts, UCLA and The New School of Social Research Film Program, Lemmons was awarded an Honorary Doctor of Humane Letters from Salem State College in 1998. Currently, she is an Associate Arts Professor at NYUs Tisch School of the Arts.
Force of Destiny
Saturday, April 16, 11:00am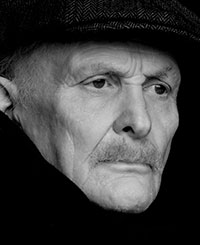 PAUL COX (director) is an auteur of international acclaim. Born in Holland, he migrated to Australia in the mid 1960s. Initially working as a stills photographer and teaching at Prahran College, Cox has retained his love of photography while also becoming one of Australia's most prolific and individualistic filmmakers. Cox's early films were impressionistic shorts, and his early features, Lonely Hearts (1981), Man of Flowers (1983) and My First Wife (1984) were highly acclaimed both locally and internationally. Over a 40-year career, the signature traits of Cox's work are a deep humanism, a poignant and realistic focus on relationships and a profound affinity with the arts, no more evident than in his two stand-out documentaries, Vincent: The Life and Death of Vincent van Gogh (1987) and The Diaries of Vaslav Nijinsky (2001).
Cox tackles subjects that others eschew, evident in the poignant A Woman's Tale (1990), exploring terminal illness and aging, for which Sheila Florance won an AFI best actress award, and Innocence (2000), about the love affair between two septuagenarians. An international film festival favorite, Cox is one of the true independent filmmakers of Australian cinema.
Radical Grace
Saturday, April 16, 2:00pm
REBECCA PARRISH (director/cinematographer/editor) has run her Chicago-based film company, Interchange Productions, since 2007. She has worked as an editor and cinematographer with Peabody and Sundance award-winner Judith Helfand, Kindling Group and Kartemquin Films. In 2012 Rebecca produced and directed the interactive web documentary and engagement campaign, Protect Our Defenders, telling the stories of military sexual assault survivors as part of an advocacy campaign to reform the military justice system. The Protect Our Defenders project won the YouTube DoGooder nonprofit video award and the Salsa Labs 2012 Hot Tamale Award for outstanding campaign organizing. Rebecca is also an editor on Radical Grace.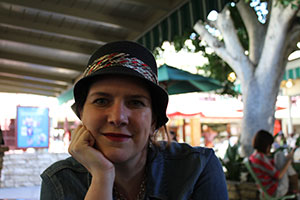 NICOLE BERNARDI-REIS (producer)has produced TV series and films for a wide range of broadcast outlets including A&E, E!/Style, HGTV and the Science Channel. With Montrose Pictures, she has produced Algren, a feature length documentary that received its world premiere at the 2014 Chicago Film Festival. She credits her passion for storytelling to the nuns at her Adrian Dominican high school, who taught her to always seek the truth and broadcast it as far as you can.
HEATHER McINTOSH (composer) was already leaving a permanent mark in the music scene before she composed her first movie score. She toured with Lil' Wayne, played bass for Gnarls Barkley, created music with indie bands like Animal Collective, Norah Jones, and St. Vincent, and has performed on stage with a variety of artists, such as Bright Eyes, of Montreal, and Cat Power. An indie rocker at heart, she collaborated with the Elephant 6 Collective on various projects.
Her first two feature length narrative films were accepted into the Sundance, Compliance (2012, directed by Craig Zobel) and The Rambler (2013, directed by Calvin Lee Reeder, co composed with Scott Honea and Jed Meheu). Heather was one of only four women who made the 2013 Academy Awards® shortlist of composers for Best Original Score for her score to Compliance, and again in 2015 with her score to her second collaboration with Zobel, Z for Zachariah.
Originally from Athens, Georgia, where she worked at a video store, it quickly become apparent that she was destined to become a film composer, combining her talent and passion for music with her love for cult and art films. Heather currently lives in LA.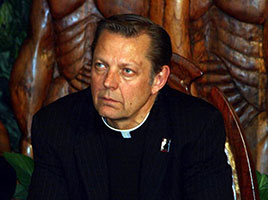 FATHER MICHAEL PFLEGER (social activist) was ordained a priest of the Archdiocese of Chicago in 1975. In 1981, at the age of 31, he became the youngest full pastor in the diocese when he was appointed Pastor of Saint Sabina Church. That same year he became the proud adoptive father of an 8-year-old son, Lamar. In 1992, he also became the adoptive father of Beronti. In 1997, he became a foster father to Jarvis Franklin, who was tragically killed as a result of gang crossfire in 1998.
Since 1968, Father Pfleger has lived and ministered in the African-American community on both the west and south sides of Chicago. He spent two summers working in a Native American community in Oklahoma, and did his seminary internship as a Chaplin at Cook County Jail and at Precious Blood Catholic Church, both in Chicago. He is the founder of the Employment Resource Center, the Ark Youth Center, Saint Sabina Social Service Center, Thea Bowman Spiritual Advance Center, Samaritan House for the homeless, Saint Sabina 80-unit Elders Village and the Beloved Community, Inc.
Father Pfleger has been actively involved in campaigns against racism, drugs, paraphernalia sales, alcohol and tobacco billboards that target children, music and other media that glorify violence and degrade women, and the easy access to guns and the violence that is snatching the lives of children across the country. His activism has been reported in People, Time, Ebony, Newsweek and Jet magazines; The New York Times, the Los Angeles Times, The Washington Post, USA Today, the Chicago Tribune, the Chicago Sun-Times, the Chicago Reader and numerous other periodicals. He has also been profiled on the following TV shows: Day One, 60 Minutes; the BBC, Larry King Live and Nightline. Father Pfleger was cited in Crain's Chicago Business as one of the best and most entertaining preachers in Chicagoland, and Ebony cited The Faith Community of Saint Sabina as one of the churches symbolizing the New Black Spirituality.
As a minister, Father Pfleger has sought to break down the walls of racism and denominationalism by building unity among all people founded on truth and based on Jesus' command to love one another. This holy calling has led him to be a parent, a preacher, a teacher, a lecturer and an activist. However, he believes his most important role is as an errand boy for Jesus!
Love and Mercy
Saturday, April 16, 4:30pm
Blow Out
Saturday, April 16, 9:00pm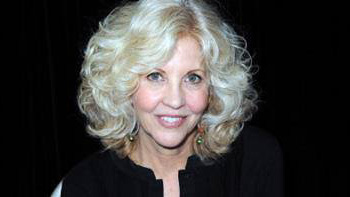 NANCY ALLEN (actress) was born in New York City, the youngest of 3 children of Eugene and Florence Allen. Her father was a police lieutenant in Yonkers, where she was raised. She was a shy child, so her mother enrolled her in dance classes at the age of 4. She attended the High School of Performing Arts, where she trained for a dancing career before attending Jose Quintano's School for Young Professionals.
Allen has worked with some of Hollywood's biggest directors. Her first major film role was as Jack Nicholson's nervous date in The Last Detail (1973). This inspired her to move to LA, where she scored a role in Brian De Palma's horror film Carrie (1976). She next appeared in Robert Zemekis's debut film I Wanna Hold Your Hand (1978), followed by a string of hit films including Steven Spielberg's 1941 (1979), and De Palma's Home Movies (1980), Dressed to Kill (1980) and Blow Out (1981). She was nominated for the Golden Globe® New Star of the Year for her performance as Liz Blake, a prosperous call girl who dabbles in the stock market, in Dressed to Kill.
Throughout the 1980s, Allen starred in numerous films, including Strange Invaders (1983), The Buddy System (1984), and The Philadelphia Experiment (1984), for which she received a best actress Saturn Award nomination. She also starred in Not for Publication (1984) and Sweet Revenge (1987), and hosted the documentary Terror in the Aisles (1984), which highlighted clips from iconic horror films including Dressed to Kill and Carrie.
In 1987, Allen created the role of police officer Anne Lewis in the science fiction classic RoboCop, which was a tremendous box office success and earned Allen her second Saturn award nomination. Following RoboCop's success, she starred in The Gladiator (1987) and Poltergeist III (1988). In 1990, she reprised her role in RoboCop 2, for which she studied martial arts and participated in actual police training to make her character tougher and more physical,. Also in 1990, Allen showcased her comedic abilities in Richard Martini's Limit Up. She also had the distinction of starring in the very first Lifetime Original Movie, the highly- regarded Memories of Murder (1990). Her performance in RoboCop 3 (1993) earned her another Saturn award nomination. She continued to develop the character, softening the tough-as-nails demeanor seen in the two previous films. She felt more confident displaying the character's feminine side.
Allen co-starred as a psychic opposite Roger Moore in The Man Who Wouldn't Die (1994). In 1997, she starred in Quality Time, which was officially released in 2008 as My Apocalypse. Allen had a small but memorable role as Midge in Steven Soderbergh's crime thriller Out of Sight (1998). She continued to work on such projects as Children of the Corn 666: Isaac's Return (1999), Kiss Toledo Goodbye (1999) and Secret of the Andes (1999).
In 2010, Allen was named Executive Director of the weSPARK Cancer Support Center, which was founded by her longtime friend and I Wanna Hold Your Hand co-star, Wendie Jo Sperber. Of her work at weSpark, she said: "That is what I do. That is what my life is dedicated to. I'm there, I run it. I've created the whole program format and I fundraise. It is my life's work."
Body and Soul
Sunday, April 17, 12:00am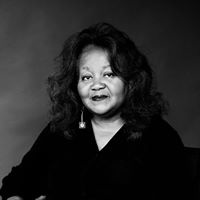 RENEE BAKER is founding music director and conductor of the internationally acclaimed CHICAGO ORCHESTRA PROJECT CMOP), a polystylistic organization that grew from the plums of classical music as well as jazz. A member of the world-renowned collective Association for the Advancement of Creative Musicians (AACM), there are few barriers to the creative turns of this composer, conductor, artist, and instrumentalist. As a featured ensemble, CMOP has been chosen to work with NewMusicUSA and the EarShot program of the American Composers Orchestra. Called the latest AACM visionary by DownBeat Magazine, Baker is one of the brightest and most fertile minds in active in composition today.

An expert at ensemble development and training, Baker developed the Mantra Blue Free Orchestra (Chicago), PEK' Contemporary Project (Berlin), is the progenitor of Bleueblue Walkers/Bass Kollektief, Twilight Struggles (Berlin), and has been involved in launching over 20 cutting-edge new music ensembles, including Tuntui, Wrinkled Linen, Chocolate Chitlin' Caucus, Red Chai Watch, FAQtet, Project 6, Renée Baker's Awakening, Baker ArTet, a Butoh ensemble Body Strata, and Strings Attached. Baker has performed globally from Bimhuis (Amsterdam) to Symphony Center (Chicago) and was a founding member as well as Principal Violist of Chicago Sinfonietta for 26 years.
She has composed over 2,000 works for ensembles ranging from pieces for instrumental solos, ballet and opera to large orchestral works that bridge the classical, jazz and creative music genres. Her ability to embrace various creative parameters in her work has led to commissions for the Chicago Sinfonietta, Berlin International Brass, PEK' Contemporary Project, and DanceWright Project, among others. As an author/composer, she has self-published 5 graphic score novels and is currently scoring the silent Japanese film A Page of Madness.

As a disruptive force in composition, she has create a gestured conducting language she calls CCL/FLOW (Cipher Conduit Linguistics), which she has employed when working with numerous cutting-edge groups in Cologne, Berlin, Netherlands, London, Chicago, Portland (OR), and other international ensembles. Another aspect of her composition skills is the development of her painted score exploratorium pieces for ensembles of variable sizes. Baker is also in demand as a lecturer and expert in nontraditional composition techniques, as well as large ensemble comprovisation/ improvisation development.

Aspects of the art world permeate Baker's work. Her performance art work, Sunyata: Towards Absolute Emptiness, premiered at the Museum of Contemporary Art (MCA) Chicago in May 2015, and her tactile score sculpture works will be featured as part of MCA Chicago's Sunyata premiere.
Baker has composed 4 operas, and is currently working on 2 film scores, having composed and released a new score for Oscar Michaeux's masterpiece
Body And Soul
(1925), with the music performed by her CMOP ensemble, premiering at MCA Chicago in April 2015. She is currently embarking on a 3-year project to produce original music scores for 20 forgotten film masterpieces of Oscar Michaeux, Spencer Williams, and D.W Griffith.