FILMMAKER GUESTS 2015
Goodbye To Language
Wednesday, April 15, 7:00pm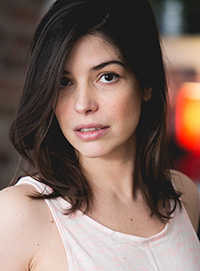 HELOISE GODET trained at the International Theater School Jacques Lecoq in Paris. Her first lead role came about with Jean-Luc Godard's Goodbye to Language, winner ex-aequo of the Jury prize at Cannes 2014.
In 2010 she starred in the Talents Cannes entry N'oubliez pas Roger by Etienne Labroue, and since then has appeared in numerous short films. At the same time Heloïse has continued to act both on television and on stage.
Tribute to Harold Ramis
Wednesday, April 15, 9:30pm
ERICA MANN RAMIS (writer, producer and philanthropist) was born in LA (Santa Monica) but moved to Chicago over 20 years ago with her late husband, Harold Ramis, and their two children, Julian and Daniel. Most recently, Erica co-produced a documentary about the Joffrey Ballet, Joffrey - Mavericks of American Dance, and is currently collaborating on a yet-to-be-titled project about her late husband. Erica enjoys books, music, movies, meditation, and spending time with friends and family. She is an advocate for education, social justice and women's rights around the world.
TREVOR ALBERT started his journey as a communications and film major at UC San Diego and worked his way through college as a journalist for the San Diego Reader. Upon graduation, he moved up the California coast to pursue a film career in LA. After working as a film researcher at Universal Pictures and Warner Brothers, he accepted a full-time position with producers Jon Peters and Barbra Streisand. In his first year, he was sent to Florida to work with Harold Ramis on Caddyshack, Harold's directorial debut.  Trevor and Harold instantly developed a great rapport based on their mutual love of laughter and movies.
When Albert agreed to be the gopher puppet in several scenes on the golf course, a professional relationship was cemented that would last for over 20 years. Together they made a series of very successful comedies including National Lampoon's Vacation with Chevy Chase, Club Paradise with Robin Williams and Peter O'Toole, Groundhog Day with Bill Murray and Andie McDowell, Multiplicity with Michael Keaton and Andie McDowell, Stuart Saves his Family with Al Franken and Bedazzled, starring Brendan Fraser and Elizabeth Hurley. 
After many years in Hollywood, Ramis and his family decided to move back to his hometown of Chicago, and Albert stayed in LA and started a new film company. Having worked for many years exclusively in the world of comedy, Albert decided to venture into the world of graphic novels, producing The League of Extraordinary Gentlemen starring Sean Connery. Following that he produced The First Twenty Million is The Hardest based on the novel by Pro Bronson, starring Rosario Dawson, and then the classic children's film Because of Winn-Dixie based on the Newbery award winning book by Kate DiCamillo, starring Cicely Tyson, Jeff Daniels, Eve Marie Saint, Dave Matthews and Anna Sophia Robb and then the independent film Waiting For Forever, starring Richard Jenkins, Blythe Danner and Rachel Bilson.
Gratified to make films that are entertaining, sometimes intelligent and occasionally inspiring, Albert is a distinguished member of the Academy of Motion Picture Arts and Sciences.
His most recent and perhaps proudest production is the Academy Award® nominated documentary, Glen Campbell: I'll Be Me, which follows the iconic musician Campbell on his unprecedented tour across America, after being diagnosed with Alzheimer's disease. Richard Roeper called it "one of the most remarkable documentaries in recent years." It is currently screening in cities around the US and Canada and will have its TV premier on CNN in June.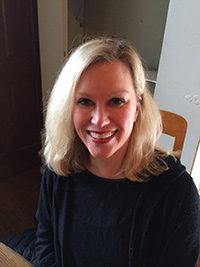 LAUREL WARD is an accomplished film producer and creative talent who has compiled an impressive list of credits in her nearly 20 years of filmmaking. For more than 15 years, Ward worked side by side with the legendary writer/director Harold Ramis, serving as Vice President of Development for Ramis' Ocean Pictures and collaborating with him on 5 feature films and several TV pilots. She served as Associate Producer on both The Ice Harvest and Analyze That starring Robert DeNiro and Billy Crystal. Ward also played a key role in the making of Ocean Pictures' Analyze This and Bedazzled. Most recently, Ward was the co-producer on Year One starring Jack Black and Michael Cera.
Ward began her film career in 1994 at Hughes Entertainment working with writer/director John Hughes. She worked as a production associate on such feature films as Miracle on 34th Street, Reach the Rock, Flubber and Home Alone 3.
Ward, who studied political philosophy at Michigan State University, is an active member of the IFP/Chicago Board of Directors. She is currently working on several creative projects for both cinema and TV.
A Pigeon Sat on a Branch Reflecting on Existence
Thursday, April 16, 1:00pm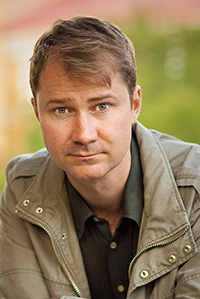 JOHAN CARLSSON was born in Umeå, Sweden in 1967 and went to Skurups School of Film and TV 1989-1990.

He has worked at Roy Andersson Filmproduktion since 1990, as production manager, assistant director and currently as a line producer. His credits include World of Glory (1991), Songs from the Second Floor (2000), You, the Living (2007) and A Pigeon Sat on a Branch Reflecting on Existence (2014). He has also directed short films, commercials and a documentary, Tomorrow is Another Day (2011).
Moving Midway
Thursday, April 16 4:00pm
GODFREY CHESHIRE is an award-winning film critic, journalist, screenwriter and filmmaker based in New York City. His writings on film have appeared in publications including The New York Times, Variety, Newsweek, The Village Voice, Interview, Film Comment, Sight & Sound and Cineaste. He currently writes for RogerEbert.com
His first film as writer-director, a documentary titled Moving Midway, was named one of the 2008 10 best films by the LA Weekly and New York Magazine. He is a member of the National Society of Film Critics and a former chairman of the New York Film Critics Circle.
The End of the Tour
Thursday, April 16, 8:30pm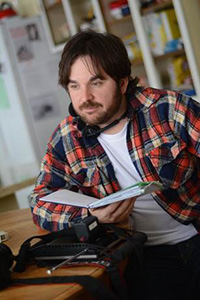 JAMES PONSOLDT is a filmmaker originally from Athens, Georgia. His films, which include Off the Black, Smashed and The Spectacular Now, have won prizes at Sundance, been nominated for Independent Spirit Awards, and honored by the National Board of Review. Ponsoldt co-wrote the graphic novel, Refresh, Refresh (selected by Alison Bechdel for "The Best American Comics 2011") and directed the upcoming feature, The End of the Tour (which premiered at Sundance 2015 to amazing reviews and will be released on July 31, 2015 by A24).
JASON SEGEL stars in James Ponsoldt's dramatic biopic The End of the Tour, as writer David Foster Wallace, opposite Jesse Eisenberg. The film recounts magazine reporter David Lipsky's (Eisenberg's) travels and conversations with Wallace during a promotional book tour.
Segel was recently seen in Jake Kasdan's Sex Tape for Sony Pictures. Segel starred with Cameron Diaz in Kasdan's Bad Teacher, which made over $200 million worldwide.
Segel landed his first major leading role as Peter in Nicholas Stoller's Forgetting Sarah Marshall, which he also wrote. The film was released in 2008 by Universal Pictures and made over $100 million worldwide. Segel wrote a Dracula musical performed by puppets, which was a personal idea and passion he incorporated into the film, emboldening him to pitch his concept for a Muppets movie. He and Stoller signed with Disney to write The Muppets, which made over $150 million worldwide. Additionally, the film won an Academy Award® in 2012 for Best Original Song for "Man or Muppet," written by Bret McKenzie and performed by Segel.
Segel and Stoller collaborated in 2010 to write and co-produce the film Get Him to the Greek, a spin-off of Forgetting Sarah Marshall. The film grossed over $90 million worldwide and won the Teen Choice Award for Choice Movie: Comedy.
In 2012, he starred in Judd Apatow's This Is 40, which expands on the story of Knocked Up and was nominated for a 2013 Critics' Choice Award for Best Comedy Movie.
Segel's other film credits include: The Five-Year Engagement, I Love You, Man, Jeff Who Lives at Home, Gulliver's Travels, Despicable Me, Slackers, The New Jersey Turnpikes, S.L.C. Punk, Can't Hardly Wait and Dead Man on Campus, among others.
On TV, Segel starred as Marshall on the CBS hit comedy series How I Met Your Mother which, in its 9-season run was nominated for an Emmy® for Outstanding Comedy Series, a People's Choice Award for Favorite TV Comedy and a Teen Choice Award for Choice TV Show: Comedy. He also starred in Apatow's Emmy® nominated TV series Freaks and Geeks for NBC as well as Apatow's Undeclared for Fox.
In addition to his work in TV and film, Segel made his debut as a children's book author with Nightmares!, published by Random House and co-written by Kirsten Miller. The first installment of his middle-grade trilogy was released in 2014 and debuted at #2 on the NYTimes Bestseller List. The second book, Nightmares: The Sleepwalker Tonic, will be published in September 2015.
Girlhood
Friday, April 17, 1:00pm
Son of the Sheik
Friday, April 17, 4:00pm
ALLOY ORCHESTRA is a three-man musical ensemble, writing and performing live accompaniment to classic silent films. Working with an outrageous assemblage of peculiar objects, they thrash and grind soulful music from unlikely sources. Performing at prestigious film festivals and cultural centers in the US and abroad (The Telluride Film Festival, The Louvre, Lincoln Center, The Academy of Motion Pictures Arts and Sciences, the National Gallery of Art and others), the Alloy Orchestra has helped revive some of the great masterpieces of the silent era.
An unusual combination of found percussion and state-of-the-art electronics gives the Orchestra the ability to create any sound imaginable. Utilizing their famous "rack of junk" and electronic synthesizers, the group generates beautiful music in a spectacular variety of styles. They can conjure up a simple German bar band of the 1920s or a French symphony. The group can make the audience think it is being attacked by tigers, contacted by radio signals from Mars or swept up in the Russian Revolution.
Terry Donahue (junk percussion, accordion, musical saw and banjo), Roger Miller (synthesizer, percussion) and Ken Winokur (director, junk percussion and clarinet).
A Bronx Tale
Friday, April 17, 8:30pm
CHAZZ PALMINTERI, Bronx-born and raised, continues the long line of prominent Italian actors in the film industry, started in the 1970s by such icons as director Martin Scorsese and actors Robert DeNiro, Al Pacino and Joe Pesci. Palminteri has brought grit, muscle and an evocative realism to the sidewalks of his New York neighborhood, violent as they are and were.
Born in 1952, Palminteri grew up in a tough area of the Bronx and it gave young Calogero (Palminteri's given first name) the life lessons that would later prove very useful to his career. He started out pursuing his craft in studying at the Actor's Studio with Lee Strasberg. He appeared off-Broadway in the early 1980s while paying his dues as a singer in his own band. 
Well known for A Bronx Tale, Palminteri originally wrote the script for the stage and performed it as a one-man show in LA.  It became the hottest property in Hollywood since Rocky. Palminteri was offered over a million to walk away from the project, but with only $200 left in the bank, he refused. He wanted to play Sonny and write the screenplay.  One night DeNiro walked in to see the show and, as they say, 'the rest is history.' He then moved the production to New York, where it played for four sold-out months and earned him New York Outer Critics Circle nominations for for both acting and writing. While in New York, he completed the screenplay of A Bronx Tale and soon found himself starring opposite DeNiro, who chose the script for his directorial debut. 
Palminteri has appeared in more than 50 movies including The Usual Suspects, Academy-Award ® nominated Bullets Over Broadway, Analyze This, Hurlyburly, Mulholland Falls, Faithful (also as co-writer), Poolhall Junkies, The Perez Family, Jade, Diabolique, Down to Earth and A Guide to Recognizing Your Saints. Recent films include Final Recourse, Mighty Fine (starring Andie MacDowell), Yonkers Joe, Jolene and The Dukes.
His TV credits include directing for the HBO series Oz, Showtime's Women vs. Men and the feature film Noel, starring Susan Sarandon, Penelope Cruz, Robin Williams and Paul Walker. He appeared on the New York stage in The Resistible Rise of Arturo Ui with Al Pacino, John Goodman, Steve Buscemi and Billy Crudup. Palminteri is a member of the Actors Studio in NYC. He received the 1996 Leadership in Entertainment Award from the Coalition of Italo-American Association, and was honored by President Clinton with a Special Achievement Award for the Performing Arts from the National Italian American Foundation in Washington DC.
Palminteri resides in Westchester County with his lovely wife, Gianna, and their two children, Dante and Gabriella.    
JOHN KILIK is one of New York's premier film producers, collaborating with a wide range of auteur directors to create a body of work with an emphasis on human values and social issues.
In 1988, Kilik began his collaboration with Spike Lee and has gone on to produce 14 of Lee's films, including He Got Game, Clockers, Malcolm X, and the groundbreaking Do The Right Thing, which was recently selected by The Smithsonian Institute for The National Film Archives. Kilik also produced Robert De Niro's highly acclaimed directorial debut, A Bronx Tale, based on the play by Chazz Palminteri.
In 1995, Kilik produced Tim Robbins' Academy Award® winner, Dead Man Walking, starring Susan Sarandon and Sean Penn. The same year he produced Julian Schnabel's directorial debut, Basquiat. Next, he teamed with Gary Ross and Steven Soderbergh to produce Ross' directorial debut, Pleasantville.
In 2000, Kilik produced Julian Schnabel's Before Night Falls, starring Javier Bardem, and winner of the Grand Jury Prize and Best Actor awards at the Venice Film Festival. Also in 2000, Kilik produced Ed Harris' directorial debut, Pollock. Ed Harris and Javier Bardem were each nominated for the Best Actor Oscar® at the 2001 Academy Awards®.
Next, Kilik traveled to the Pine Ridge Indian Reservation where he produced Skins, directed by Chris Eyre, and featuring Graham Greene as a Native American who returns home from service in Viet Nam. In 2004, Kilik produced Oliver Stone's Alexander. He returned to New York in 2005 to produce Jim Jarmusch's very personal Broken Flowers, winner of the Cannes Film Festival Grand Jury Prize.
Kilik then partnered with Alejandro Gonzalez Iñarritu to produce Babel, which was shot in Morocco, Mexico and Japan, involving 4 uniquely interwoven stories in Arabic, Spanish, English and Japanese. Babel won the Best Director prize at Cannes 2006, a Golden Globe® for Best Feature Film Drama, and was nominated for 7 Academy Awards®, including Best Picture. In 2007 Kilik produced Julian Schnabel's The Diving Bell and the Butterfly, winning his second Golden Globe® and 4 Academy Awards® nominations. Next Kilik produced Iñarritu's Biutiful, starring Bardem, which was nominated for 2 Academy Awards®. Kilik spent 8 years developing Foxcatcher with Bennett Miller. The film was released in 2014 and received 5 Academy Award® nominations.
Kilik is currently in production on Gary Ross' The Free State of Jones starring Matthew McConoughey, as well as The Hunger Games: Mockingjay Part 2, the eagerly anticipated fourth film in the beloved franchise.  Kilik has been with the series from the beginning, having produced The Hunger Games, The Hunger Games: Catching Fire and The Hunger Games: Mockingjay Part 1.
Kilik was born in Newark, New Jersey and grew up in Millburn. He graduated from the University of Vermont and moved to New York in 1979 to pursue a career in filmmaking. He returned to his Vermont alma mater to receive an honorary doctorate and deliver the commencement address to the class of 2003.
Wild Tales
Saturday, April 18, 11:00am
JULIETA ZYLBERBERG is an Argentine actress. She started her career in TVs ground-breaking comedy Magazine for Fai, and by 1994 had appeared in some of Argentina's biggest prime-time TV shows. She has also regularly appeared on stage, most notably performing as Ivy in Tracy Letts' August: Osage County, in which she worked with Norma Aleandro and Mercedes Morán.
Zylberberg's first movie role, awarded by the prestigious director Lucrecia Martel, was in La Niña Santa (The Holy Girl). She subsequently participated in projects such as The Invisible Eye (Diego Lerman), A Boyfriend For My Wife (Juan Taratuto), Los Marziano (Ana Katz), El 5 de Talleres (Adrián Biniez) and Wild Tales by Damián Szifron.
In 2015 she will star in Daniel Burman's El Rey Del Once by and Ana Katz' Mi Amiga Del Parque, as well as the TV series Los 7 Locos, based on the novel by Roberto Arlt.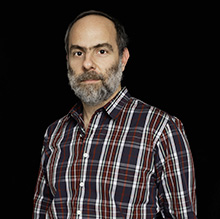 JAVIER BRAIER is an Image and Sound Design graduate from the University of Buenos Aires. In his early career he worked as an AD, primarily in TV commercials. Starting in 2005, he joined the casting world with On Probation, Damián Szifron's second film. Since then, he has become one of the leading casting directors in Argentina, working with such talented people as Armando Bo (The Last Elvis), Héctor Babenco (O Pasado), Adrián Caetano (Crónica De Una Fuga), Martín Rejtman (Two Shot Guns), Pablo Giorgelli (Las Acacias) and Damián Szifron (Wild Tales). His reputation earned him the privilege of collaborating with international projects such as Biutiful (Alejandro G. Iñárritu), Rudo y Cursi (Carlos Cuarón) and Focus (John Requa and Glenn Ficarra).
Currently he is on the staff at K&S Films, where he works on the development and releasing of projects. Among these, the company is now working on Pablo Trapero's new feature The Clan, where he's also the Casting Director.
Ida
Saturday, April 18, 2:00pm
The Motel Life
Saturday, April 18, 5:00pm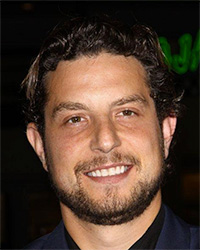 ALAN POLSKY and his brother Gabe have secured the rights to an array of profound and edgy literary material, creating quality films characterized by both intelligence and commercial appeal, since launching Polsky Films.
Their directorial debut, The Motel Life, based on Willy Vlautin's novel, starring Dakota Fanning, Kris Kristofferson, Emile Hirsch and Stephen Dorff, is one such example. 
Other Polsky Films projects include His Way, an Emmy®-nominated documentary about the prolific film and music producer Jerry Weintraub, premiered by HBO in 2011. They also produced Little Birds, directed by Elgin James and starring Juno Temple, Kay Panabaker, Kate Bosworth and Leslie Mann, which debuted in competition at Sundance 2011. Polsky Films previously produced Werner Herzog's Bad Lieutenant: Port of Call New Orleans, named in over 40 top 10 film lists for 2009.
The Polskys have also acquired the rights to critically acclaimed novels Flowers for Algernon by Daniel Keyes, to be produced at Sony as a starring vehicle for Will Smith; Butcher's Crossing by John Williams, to be produced at Focus Features with Sam Mended attached to direct; Eat the Document by Dana Spiotta, with Bennett Miller attached to direct; and The Master and Margarita by Mikhail Bulgakov. Additionally, they have secured the rights to the Albert Einstein Estate, and are partnered with Sean Penn to produce a biopic on surfing legend Dorian "Doc" Paskowitz and his family, in which Penn will star.
Growing up outside Chicago, the brothers' collaborative and competitive nature was fostered over their devotion to hockey. Alan worked in investment banking and private equity before getting his MBA from The University of Chicago Graduate School of Business. Gabe attended Yale University and shortly after graduating, moved to LA to work for Mayhem Pictures, Endeavor Talent Agency's literary department, and the Yari Film Group.
STEPHEN DORFF appeared as disillusioned Hollywood actor and single father Johnny Marco in Sofia Coppola's Somewhere, which won a Golden Lion at the 2010 Venice Film Festival. In 2009, Dorff teamed with Somewhere producer G. Mac Brown on Michael Mann's gangster drama Public Enemies, starring opposite Johnny Depp and Christian Bale. The Atlanta native has been acting in movies for over two decades. In 1990, Dorff was chosen from 2,000 actors who auditioned for the lead role in John G. Avildsen's The Power Of One, starring opposite Morgan Freeman, John Gielgud and Fay Masterson.
In addition to Gabe and Alan Polsky's The Motel Life, Dorff has appeared as "fifth Beatle" Stuart Sutcliffe in Iain Softley's Backbeat, and as cross-dressing underground movie star Candy Darling in Mary Harron's I Shot Andy Warhol. Other highlights in Dorff's career include appearances in Bob Rafelson's Blood And Wine, opposite Jack Nicholson and Michael Caine; Stephen Norrington's Blade (for which he won the MTV Movie Award for Best Villain), John Waters' Cecil B. DeMented, Lee Daniels' Shadowboxer, Oliver Stone's World Trade Center, Mike Figgis' Cold Creek Manor, Eran Riklis' Zaytoun and Stone's Deal, and he recently wrapped Nick Love's American Hero. Dorff was most recently cast in the Texas Chainsaw Massacre prequel Leatherface and the fantasy family film Albion: Rise Of The Danann.
99 Homes
Saturday, April 18, 9:00pm
RAMIN BAHRANI films have screened at the Venice, Cannes, Sundance, Berlin and Toronto Film Festivals.
Bahrani has won numerous awards, including the FIPRESCI critic's prize for best film in Venice (Goodbye Solo, 2009) and a Guggenheim Fellowship, among many others. He has been the subject of retrospectives in venues such as the MoMA in NYC. In 2010 legendary film critic Roger Ebert proclaimed Bahrani as "the director of the decade."
Additional credits include Man Push Cart (2005), Chop Shop (2006), Goodbye Solo (2009), Plastic Bag (short, 2009), At Any Price (2012) and Lift You Up (short, 2014).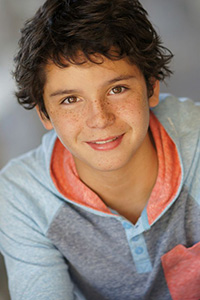 NOAH LOMAX, at only 13 years old, has appeared on some of TVs hottest projects and has already had lead roles in 3 major feature films. His feature film debut was Playing For Keeps, where he starred opposite Gerard Butler and Jessica Biel for director Gabriele Muccino. He was next seen in the film adaptation of Nicholas Sparks' Safe Haven opposite Josh Duhamel, directed by Lasse Hallstrom. Lomax stars as Andrew Garfield's son in Ramin Bahrani's indie drama 99 Homes, also starring Michael Shannon and Laura Dern. 99 Homes premiered at the 2014 Venice Film Festival, screened at TIFF, Telluride and Sundance to much critical acclaim, and is positioned to release spring 2015.
Lomax's TV work includes a recurring role on AMC's hit series The Walking Dead, and guest appearances in Bones (Fox), The Middle (ABC), Mad Love (CBS), and Drop Dead Diva and Army Wives (Lifetime).
Lomax was born in New Orleans, and lived there until Hurricane Katrina, which forced his family to evacuate. They eventually relocated permanently to Atlanta in 2006. Lomax booked his first gig when he was seven years old, a guest star role on Army Wives, and he was hooked. His mom notes, "Noah's first job was a 2-day shoot, and he was so devastated when it was over. He said, 'I don't want this to end, can we do it again?' So, his dad and I decided to let him keep acting, as long as he loves it! Never in a million years would we have thought Noah would want to be an actor."
When not working on film and TV projects, Lomax loves to be outdoors. He plays 7th grade football and is a wide receiver for his team. A hockey lover, he is a huge Chicago Blackhawks fan, as well as a New Orleans Saints fan. He has a dog named Romeo.
On the charity front, he actively supports Soccer for Hope, a non-profit organization that raises awareness and funds for pediatric cancer research through soccer related activities. Lomax currently splits his time between Atlanta and LA, and lives with his mom, dad, and older sister Maddie
Seymour: An Introduction
Sunday, April 19, 11:00am
SEYMOUR BERNSTEIN
[Bio adapted from the NY Times article "Seymour Bernstein Triumphs at the Piano" by Donal Henahan]
Born in Newark, New Jersey, Seymour Bernstein was already teaching piano at the age of 15, his then teacher, Clara Husserl, having arranged for him to supervise the practicing of some of her gifted younger pupils. He soon had a class of pupils of his own, some of whom are still studying with him. By age 17, he'd achieved local fame as a performer, winning the Griffith Artist Award. Inducted into the Army during the Korean War, he gave concerts on the front lines and for top military leaders. During this experience, he came to understand that he possessed a missionary zeal, a desire to bring music's message to a wider audience.
Bernstein realized this goal through a concert career that took him to Asia, Europe, and throughout the Americas, and with his books With Your Own Two Hands and 20 Lessons in Keyboard Choreography, which have been published in German, Japanese, Korean, Russian and Chinese. Two new books, Monsters and Angels: Surviving a Career in Music and Chopin: Interpreting His Notational Symbols have recently been published by Manduca Music Publishing.
Bernstein studied with such notable musicians as Alexander Brailowsky, Sir Clifford Curzon, Jan Gorbaty, Nadia Boulanger and Georges Enesco. He debuted in 1969 with the Chicago Symphony Orchestra, playing the world première of Concerto No. 2 by Villa–Lobos. He's won First Prize and Prix Jacques Durand at Fontainebleau, the National Federation of Music Clubs Award for Furthering American Music Abroad, a Beebe Foundation grant, 2 Martha Baird Rockefeller grants and 4 State Department grants. Wherever his concert tours took him, he made a point of offering master classes and lecture recitals. When grant money allowed, he filled his suitcases with scores to distribute to teachers and students.
One of the most sought–after clinicians in this country and abroad, Bernstein is also a prolific composer, with many works on the bestseller list. His compositions range from teaching material for students of all levels to the most sophisticated concert pieces. He continues to perform as a guest artist with chamber ensembles and serves regularly on the juries of a number of international competitions. In addition to his piano faculty appointment at NYU Steinhardt, Bernstein maintains a private studio in New York City. On December 18, 2004, he was awarded an honorary Doctor of Music degree from Shenandoah University.
Audience and press responses to Ethan Hawke's documentary on Bernstein have eclipsed all expectations. Sundance Selects purchased the rights to the film and released it to theaters throughout the US and South America.
ANDREW HARVEY is Founder Director of the Institute of Sacred Activism, an international organization that invites concerned people to take up the challenge of our contemporary global crises by becoming inspired and effective agents of change. Sacred activism is a form of compassion-in-action that is born of a fusion of deep spiritual passion with wise radical action in the world. The large-scale practice of Sacred Activism can become an essential force for preserving and healing the planet and its inhabitants.

Andrew Harvey has taught at Oxford and Cornell Universities as well as at various colleges and spiritual centers throughout the world. He has written over 30 books. www.andrewharvey.net