PANELISTS & SPECIAL GUESTS 2014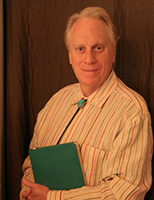 BARRY ALLEN started his career In the late 1960s as a film editor at WISH-TV in Indianapolis in the era when all local movies came in on 16mm film and had to be edited for length and commercial breaks. Several pre-1948 feature libraries from the 1930s and 1940s formed the backbone of the station's library. Building them for on-air presentation was an education in film history: they had to screen hundreds of films a year.
Moving from work in local television, he began booking and programming films for repertory and second run for a small group of independently owned theatres in Indianapolis. In 1987 he was hired by Paramount Television to be Manager of Domestic Television Distribution. 
In 1999 he became Executive Director of Film Preservation, responsible for evaluating film assets for preservation and supervising the manufacture of film elements to be mastered for broadcast and DVD. He retired from Paramount Pictures in 2010 and is now a consulting film preservationist.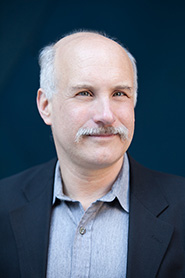 DAN ARONSON, CTO of Fandor, has been at the forefront of technology since the 1980s, when he began building supercomputers at Thinking Machines Corporation. Prior to founding Fandor, he was an early employee at WAIS, the first internet search engine company, and went on to help manage AOLs servers following its acquisition of WAIS. Aronson co-founded anti-spam company Brightmail and internet incubator Campsix. He has served on the boards of City Car Share and networked music player company Slim Devices.
MICHAEL BARKER, as Co-President and Co-Founder of Sony Pictures Classics (with Tom Bernard), which celebrated its 20th anniversary in 2012, has distributed (and quite often produced), some of the finest independent movies over the past 30 years. Previously he was an executive at United Artists (1980-1983) and went on to co-found Orion Classics (1983-1991) and Sony Pictures Classics.
Over the span of his career, Barker's films have received 140 Academy Award® nominations including several for Best Picture - Amour; Midnight in Paris, Woody Allen's most successful film of all time; An Education; Capote, for which Philip Seymour Hoffman won the Academy Award® for Best Actor; Crouching Tiger, Hidden Dragon, recognized as the highest grossing foreign film of all time in North America; and Howards End. His company's Academy Award® nominations resulted in 32 wins (most recently Cate Blanchett for Best Actress for Blue Jasmine), including five for Best Documentary Feature, most recently for Searching For Sugarman, Inside Job and Fog Of War, and 12 for Best Foreign Language Film, which include Babette's Feast, All About My Mother, The Lives Of Others, A Separation and Amour. Other notable award wins include 35 Independent Spirit Awards and 19 Golden Globe® Awards.

Barker has collaborated with some of the world's finest filmmakers, including Woody Allen, Pedro Almodovar, Louis Malle, and Zhang Yimou, all of whom he's worked with on multiple occasions, as well as Robert Altman, Michelangelo Antonioni, Suzanne Bier, Ingmar Bergman, Francis Coppola, David Cronenberg, Guillermo del Toro, the Dardenne brothers, Jonathan Demme, R W Fassbinder, Michael Haneke, Nicole Holofcener, Akira Kurosawa, Norman Jewison, Ang Lee, Richard Linklater, David Mamet, Errol Morris, Roman Polanski, Sally Potter, Francois Truffaut and Wim Wenders.

Over the years, Barker has released features from American masters (Only Lovers Left Alive, Rachel Getting Married, Sweet And Lowdown) and new American filmmakers (Take Shelter, Pollock, Slacker, Welcome To The Dollhouse, Frozen River); cutting edge films (Kung Fu Hustle, Moon, Orlando, Run Lola Run, The Raid); animated features (The Triplets Of Bellville, Persepolis, Waltz With Bashir); feature documentaries (Dogtown And The Z Boys, Crumb, Winged Migration, It Might Get Loud, The Gateeepers, Tim's Vermeer, The Armstrong Lie) and foreign films (Ran, A Prophet, White Ribbon, Talk To Her, Central Station, Wings Of Desire).
He and his colleagues have also restored and theatrically reissued some of the great films of the past, including The Passenger, The Garden Of The Finzi Continis, Murmur Of The Heart, and the classic films of Indian master Satyajit Ray.
In theaters now, The Lunchbox (Ritesh Batra), Jodorowsky's Dune (Frank Pavich) and The Raid 2 (Gareth Evans), Only Lovers Left Alive (Jim Jarmusch) and For No Good Reason (Charlie Paul).
Upcoming releases include Magic In The Moonlight (Woody Allen), Third Person (Paul Haggis), Land Ho! (Martha Stephens & Aaron Katz), Love Is Strange (Ira Sachs), Whiplash (Damien Chazelle), Foxcatcher (Bennett Miller), Mr. Turner (Mike Leigh) and Lambert And Stamp (James D. Cooper).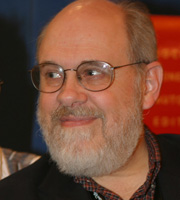 DAVID BORDWELL is retired from teaching at the University of Wisconsin-Madison. He has written several books on film aesthetics and history, most recently Poetics of Cinema (2007), Planet Hong Kong: Popular Cinema and the Art of Entertainment (2nd edition, 2011), and Pandora's Digital Box: Films, Files, and the Future of Movies (2012). He and Kristin Thompson, who collaborated on Film Art: An Introduction (10th edition, 2012), write about film regularly at davidbordwell.net/blog. Some of their online essays have been collected in Minding Movies: Observations about the Art, Craft, and Business of Filmmaking (University of Chicago Press, 2011).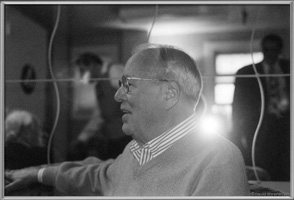 C.O. "DOC" ERICKSON, an executive producer, has over fifty years' experience as a producer and production manager on many of Hollywood's biggest films. He began his career at Paramount Pictures, serving as production manager on five Alfred Hitchcock films: Rear Window, To Catch A Thief, The Trouble with Harry, The Man Who Knew Too Much, and Vertigo. He left Paramount to become John Huston's associate producer on The Misfits, Freud and Reflections in a Golden Eye. He was production manager on Joseph L. Mankiewicz's Cleopatra. He also spent three years supervising film production for Brut Productions and later became associated with Robert Evans on Chinatown, Players, Urban Cowboy and Popeye. Other producer/production credits include 55 Days at Peking, Blade Runner, Groundhog Day, Fast Times at Ridgemont High, Magic and The Lonely Guy.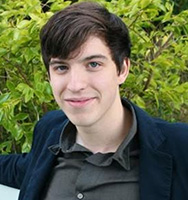 SAM FRAGOSO, a native of Chicago, lives and works in San Francisco as a journalist and student at SF State University. He's the founder and editor-in-chief of Movie Mezzanine, thumbnail editor for RogerEbert.com, residential film critic for SF Bay and member of the Online Film Critics Society. His work has also appeared at The Week, Film School Rejects and Fan the Fire Magazine. You may find everything he does at SamFragoso.com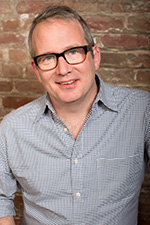 TED HOPE recently became CEO of Fandor, a subscription-based streaming site committed to the preservation and advancement of film culture for filmmakers and audiences alike. He is one of the most respected producers in independent film. A survey of his 70 plus films includes many highlights and breakthroughs in cinema, including Ang Lee's The Ice Storm, Shari Springer Berman and Robert Pulcini's American Splendor, Alejandro González Iñárritu's 21 Grams, Todd Solondz's Happiness, Tamara Jenkins' The Savages, and Todd Field's In the Bedroom, amongst many others. Known within the industry for his ability to recognize emerging talent, he has more than 20 first features to his credit, including those of Alan Ball, Todd Field, Michel Gondry, Hal Hartley and Nicole Holofcener.
As the creator, editor and regular contributor to the Hope For Film blog, Hope provides a must-read forum for discussion and engagement about the critical issues faced by filmmakers, artists, and the film industry. Ted's first book, Hope For Film: Scenes From The Independent Film Revolutions, is slated for publication late this summer. Hope is married to filmmaker Vanessa Hope, and has a 13-year-old son, Michael.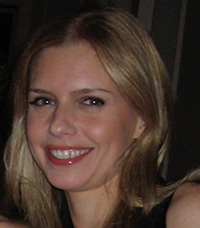 VANESSA HOPE started her film career in China while teaching a graduate course on law and society and completing her PhD at Columbia. Fluent in Chinese, she's produced three films in China, Wang Quanan's second feature (Berlin 2004), Chantal Akerman's Shanghai film (2007) and her own short film directorial debut, China In Three Words (Palm Springs 2013). She directed a web series for NYU's US-Asia Law Institute called Law, Life & Asia. Her US producing credits include Zeina Durra's directorial debut (Sundance 2010), Joel Schumacher's Twelve (Sundance 2010) and a feature documentary on William Kunstler (Sundance 2009) distributed by Arthouse films and POV. Civil rights and China are common subjects of Vanessa's films, including the feature documentary she's in post on right now, All Eyes and Ears.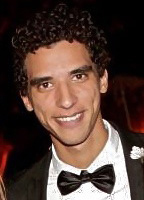 WAEL KHAIRY was born in London on February the 29th (leap year) 11 minutes before his twin brother. After birth, Wael stayed in the UK for 5 years and then moved to his home country, Egypt. He has been living in Cairo ever since.
His passion for cinema started at a very young age when his old man gave him an old VHS tape of Jaws for his birthday. The viewing of that film triggered a movie watching frenzy, and he's been reading about film ever since. Wael graduated from the American University in Cairo with a major in Communications of Media Art and minors in both Accounting and in Film, the latter completed at UCLA. Wael is an Egyptian national film critic writing for a number of local publications. He started writing for Egypt's first film magazine, C, and is currently the main film critic for Egypt's most popular online magazine, Cairo Scene, with his own column, "Wael Watches." He has written several reviews and essays published in two World Film Locations books in the UK.
His revolution-related tweets were published in the bestseller, Tweets from Tahrir. Wael was also one of Roger's FFCs and is a multi-award winning senior copywriter working for the Cairo branch of multinational ad agency BBDO. Besides his website The Cinephile Fix and the Chicago Sun-Times blog, Wael also wrote regularly for The Spectator's arts blog, and several other publications around the world.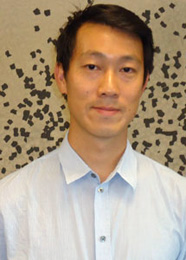 KEVIN B. LEE is a film critic, filmmaker, and producer of over 200 video essays on film and TV. In 2013 New City magazine included him (along with Chaz Ebert) in Chicago's Top 50 Film People. He is founding editor and chief video essayist at Fandor Keyframe and founding partner of dGenerate Films. Kevin has contributed to Ebert Presents, RogerEbert.com, The New York Times, Sight & Sound, and Indiewire. He tweets at @alsolikelife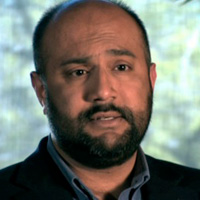 OMER MOZAFFAR, a scholar of religion, received an "Excellence in Teaching Award in the Humanities, Arts, and Sciences" in 2011 from the University of Chicago's Graham School. He also teaches at Loyola, DePaul and other Chicago area institutions, academic and confessional. In 2009, Roger named him as one of his Far Flung Correspondents. Omer misses Roger tremendously.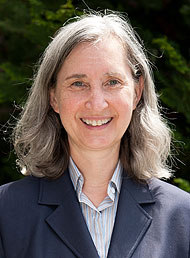 NELL MINOW began reviewing movies for her high school and college newspapers and has been writing reviews online as the Movie Mom since 1995. Her website Movie Mom includes reviews of theatrical and DVD/Blu-Ray releases as well as features, interviews, and contests, and she appears each week on radio stations across the country and in Canada to talk about new releases. Her writing about movies and popular culture has appeared in many outlets, including RogerEbert.com, USA Today, the Chicago Tribune, the Chicago Sun-Times, the Kansas City Star, and the Motion Picture Association's thecredits.org. Her books include The Movie Mom's Guide to Family Movies, 101 Must-See Movie Moments, and the 50 Must-See Movies series.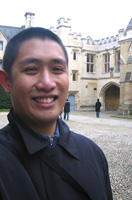 MICHAEL MIRASOL s a Filipino independent film critic and blogger who has been writing about film for the past 14 years. He briefly served as film critic for the Manila Times and now contributes occasionally to several online publications such as the ACMI blog, Fandor, IndieWire's PressPlay, The Spectator Arts blog, and Uno. In 2010, he was named as one of Roger's FFCs. He has also contributed to World Film Locations New York, a film photography book by Scott Jordan Harris. Michael's blog is The Flip Critic.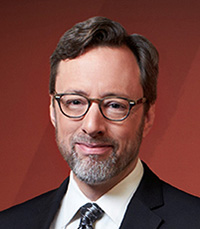 MICHAEL PHILLIPS is the Chicago Tribune film critic. He cohosted 100 or so episodes of the long-running nationally syndicated At the Movies, first opposite Richard Roeper, then A.O. Scott. He reviewed Taxi Driver for his high school paper, The Shield. He went on to write about movies for the Twin Cities weekly City Pages. He served as theater critic of the Los Angeles Times, the San Diego Union-Tribune, the Dallas Times-Herald and the St. Paul Pioneer Press. He came to the Tribune as its drama critic in 2002 before being named film critic in 2006. He has hosted programming for Turner Classic Movies. He lives in Logan Square with his wife, Tribune columnist Heidi Stevens, and their three children. He's also happy and honored to be back at Ebertfest.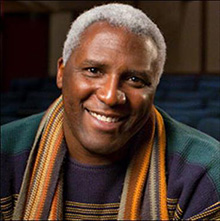 ERIC PIERSON is an associate professor and former chair of the Communication Studies Department at the University of San Diego. His work on black images and audiences has appeared the Encyclopedia of African American Business History, Screening Noir, the Encyclopedia of the Great Black Migration, Journal of Mass Media Ethics and Watching While Black: Centering the Television of Black Audiences. His most recent work, "The Clinton 12" and "Prom Night in Mississippi: Conversations in Integration," appears in the forthcoming book, Documenting the Black Experience. Eric can also be seen in the documentary Infiltrating Hollywood: The Rise and Fall of the Spook Who Sat By The Door.
Eric holds two degrees from the University of Illinois at Urbana-Champaign, a BFA in Fine Arts and a PhD from the Institute for Communications Research.
STEVE PROPOKY is the Chicago editor for Ain't It Cool News, where he has contributed film reviews and interviews under the alias 'Capone' since 1998. He is also a frequent guest on Chicago Public Radio's Filmspotting movie review show. Steve received a BA in journalism from Northwestern University in 1990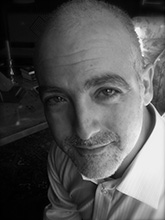 MATT ZOLLER SEITZ is the TV critic for New York Magazine and Vulture.com and a finalist for the Pulitzer Prize in criticism. He is the founder and original editor of the influential blog The House Next Door, now a part of Slant Magazine, and the founder and publisher of Press Play. Matt has written, narrated, edited or produced over 100 hours' worth of video essays about cinema history and style for The Museum of the Moving Image, The L Magazine, Vulture and Press Play, among other outlets. His 5-part 2009 video essay Wes Anderson: The Substance of Style was later spun off into the hardcover book The Wes Anderson Collection, a New York Times bestseller. Matt is the director of the romantic comedy Home, several short films, and a forthcoming science fiction epic that will be shot in his apartment. He lives in Brooklyn with his two children.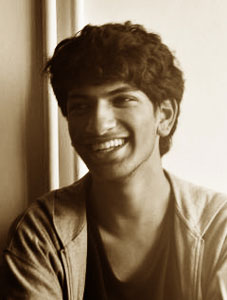 KRISHNA BALA SHENOI is an 19-year old Indian boy who has been obsessed with movies for as long as he can remember. He's a lover of Steven Spielberg, Ray Harryhausen, movie soundtracks, superhero films, the Eels, and his mother's food.
His passion for film viewing and filmmaking began early on. When he was 7 or 8, he used to make home movies with an old Sony camcorder, building blocks, clay models, or whatever he could find, employing very rough stop-motion animation techniques. Today, he studies at Srishti School of Art, Design and Technology in Bangalore, and still creates short films, animations, paintings and digital art, all of which you can see on his website, Krishna Bala Shenoi.
He is extremely proud, and slightly intimidated, Roger's youngest FFC and will be coming to Illinois from Bangalore along with his mother for his third Ebertfest.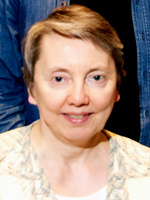 KRISTIN THOMPSON is an Honorary Fellow in the Department of Communication Arts at the University of Wisconsin-Madison. Her eleventh book, The Frodo Franchise: The Lord of the Rings and Modern Hollywood (for which she interviewed Roger on the subject of press junkets) was published in 2007 by the University of California Press. Her previous books include Storytelling in the New Hollywood (Harvard, 1999) and Herr Lubitsch Goes to Hollywood (Amsterdam, 2005). With David Bordwell, she maintains the blog Observations on Film Art.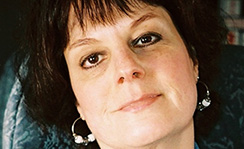 SUSAN WLOSZCZYNA spent much of her nearly 30 years at USA Today as a senior entertainment reporter doing her dream job:  visiting the New Zealand film set of The Lord of the Rings, being a zombie extra in George Romero's Land of the Dead and interviewing countless show biz figures including icons (Vincent Price, Shirley Temple, Peter O'Toole, Mr. Rogers), A-list stars (George Clooney, Julia Roberts, Meryl Streep, Tom Hanks, Will Smith, Sandra Bullock, Denzel Washington) and big-name filmmakers (Steven Spielberg, George Lucas, Martin Scorsese, Jane Campion, Nancy Meyers, Spike Lee, Wes Anderson and Alexander Payne).
Her positions at the newspaper included being a film reviewer for 12 years as well as the Life section copy desk chief. Now unchained from the grind of daily journalism, she is ready to view the world of movies with fresh eyes.