PANELISTS & SPECIAL GUESTS 2011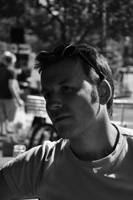 ALI ARIKAN is the chief film critic of Dipnot TV, a Turkish news portal and iPad magazine, and one of Roger Ebert's Far-Flung Correspondents. Ali is also a regular contributor to The House Next Door, Slant Magazine's official blog. Occasionally, he updates his personal blog Cerebral Mastication. In addition, his writing appears on various film and pop-culture sites on the blogosphere. He also believes in the transformative potential of Twitter.
Ali's first encounter with the awesome power of cinema was when he saw Ray Harryhausen's The Clash of the Titans at the now-defunct Akün Sineması in Kavaklıdere, Ankara. This led to an interest in both cinema and Greek Mythology, eventually paving the way for a lifelong immersion in the arts. His eclectic, and somewhat idiosyncratic, cinematic interests include the films of the 'movie brats,' Alfred Hitchcock, Jewish comedy, film noir, biographies, and movies about contemporary British history (that don't involve stammering monarchs).
Originally from Ankara, Turkey, Ali has lived in Cologne, Germany; Durham and London, UK. He currently resides in Istanbul, Turkey.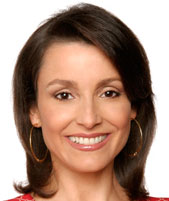 ALISON BAILES is the film critic for More Magazine and a contributing critic for "Ebert Presents at the Movies" on PBS. She appears on NBC's "Today Show" as a film critic and industry reporter. She also guest hosts the New York Film Critics Series and maintains her own film website. From 2005-2009 Alison co-hosted the NBC Universal weekly movie review show "Lyons & Bailes Reel Talk". She and Jeffrey Lyons shared their different perspectives on the latest film and DVD releases, gave viewers the latest news from the box office and reported on industry trends. "Reel Talk" also featured celebrity interviews.
Prior to joining WNBC, Alison created "At The Angelika" for the Independent Film Channel. She wrote, produced and hosted this monthly look at the independent film scene, which later became known as "At The IFC Center." Previously, Alison was a senior producer of the weekly film magazine show, "Flix" on VH1. She began her career at CNN, working for their daily entertainment news show "Showbiz Today."
A UK native, Alison has lived in the United States since 1989. She graduated from Oxford University, with a BA in French and German Literature. An avid athlete, she also earned a varsity award in rowing.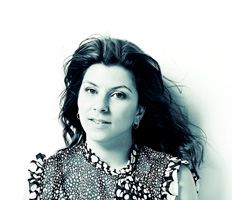 OLIVIA COLLETTE has been deconstructing movies since she realized some of her friends were willing to humor her. She has a thing for Laxmi Chhaya dance routines, a crush on Fellini, and a non-negotiable fear of zombie flicks. Based in Montreal, Olivia works at Spacial Audio as a communications strategist. In her spare time, she likes to find any reason to host a dinner party. No, really. Any reason at all.
Top of Page
TOM DARK is a literary agent for the Heacock Hill Literary Agency. Certain of his clients, if they are correct, may point the way toward faster-than-light technology, or present classically empirical evidence that suggests consciousness forms biological matter, not the other way around. If they are wrong, no harm done. In any case, it is time for new ideas. The more basic, cheaper and the more accessible to individual experimentation, the better.
Tom has worked as an editor, writer, copywriter, promoter, producer, sound engineer, musician, actor, scriptwriter, political organizer, public speaker and a host of occupations, forgotten but for the philosophical experiment they represented. This experiment began in adolescence, owing to independent reading, wondering what philosophy ever had to do with anything. Forty years into this experiment, the question has become "what makes people keep dismissing their own philosophies?"
Tom estimates he has watched about 20,000 movies in his life so far, but almost never meets anyone who recommends a film he has already seen.
C.O. "DOC" ERICKSON, an executive producer, has over fifty years' experience as a producer and production manager on many of Hollywood's biggest films. He began his career at Paramount Pictures, serving as production manager on five Alfred Hitchcock films: Rear Window, To Catch A Thief, The Trouble with Harry, The Man Who Knew Too Much and Vertigo. He left Paramount to become John Huston's associate producer on The Misfits, Freud and Reflections in a Golden Eye. He was production manager on Joseph L. Mankiewicz's Cleopatra. He also spent three years supervising film production for Brut Productions and later became associated with Robert Evans on Chinatown, Players, Urban Cowboy and Popeye. Other producer/production credits include 55 Days at Peking, Blade Runner, Groundhog Day, Fast Times at Ridgemont High, Magic and The Lonely Guy.
DANN GIRE, Daily Herald film critic, serves as president and founding director of the Chicago Film Critics Association. When he was a student at Eastern Illinois University in 1974, he saw The Exorcist at the Orpheum Theater in Champaign, and his life was never the same. Dann has been named a contributing critic/correspondent for "Ebert Presents At the Movies."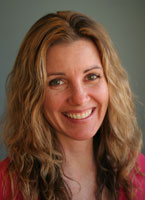 CHRISTY LEMIRE, co-host of "Ebert Presents At the Movies," is the film critic for The Associated Press, based in Los Angeles. She has been writing reviews for the AP for 12 years and was named the first full-time film critic in the news organization's history in 2004.
Christy filled in for Roger Ebert several times on "At the Movies" in 2007 and has appeared on "The Charlie Rose Show," "Good Morning America" and "The View," to name a few. She also covers the Oscars®, Golden Globes® and many other awards shows each year.
A third-generation LA native, Christy is a member of the Los Angeles Film Critics Association.
Top of Page
MICHAEL MIRASOL is a Filipino independent film critic who has been writing about films for the past eleven years. He briefly served as film critic for the Manila Times and now writes occasionally for Uno Magazine and his blog The Flipcritic. Last year he was named by Roger Ebert as one of his "Far Flung Correspondents", and continues to contribute written and video essays on film.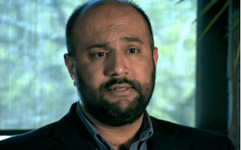 OMER MOZAFFAR is a part-time instructor at various colleges throughout the Chicago area, including the University of Chicago and Loyola University. He usually lectures on Theology, Mysticism, History, and Literature. He works extensively in children's curriculum development. He is one of Roger Ebert's Far Flung Correspondents. He is a nice boy.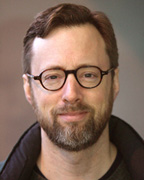 MICHAEL PHILLIPS is the film critic of the Chicago Tribune, and can be seen regularly on CLTV as well as heard regularly on WGN-AM. Opposite Richard Roeper and, subsequently, A.O. Scott, he had the pleasure of co-hosting nearly 100 episodes of the Disney/ABC version of "At the Movies." Phillips covered film for the San Diego Union-Tribune and the Twin Cities weekly City Pages, where he served as arts editor. He was also the film critic for Minnesota Public Radio. Across the last twenty years, he has been the drama critic of the Dallas Times Herald, San Diego Union-Tribune, St. Paul Pioneer Press, Los Angeles Times, and Chicago Tribune. He has taught at the University of Chicago Graham School, and the annual USC/NEA arts journalism workshop in Los Angeles. Most recently, on a Hearst fellowship, he conveyed what passes for his knowledge at the University of Georgia in Athens. He has served on juries and panels on everything from the Pulitzer Prizes to the Cinema For Peace Foundation in Berlin and the Rome Film Festival. He lives on Chicago's northwest side with his wife and their 10-year-old son, who considers hot buttered popcorn "the ace of snacks," one step above "king." Michael is proud to call Roger, Chaz, Nate Kohn and the rest of the folks who bring us Ebertfest his colleagues and his friends.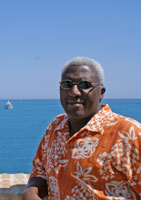 ERIC PIERSON is a film/television teacher and scholar, with a strong interest in the ways that film/television shape popular culture. He teaches in the Communication Studies Department at the University of San Diego, where he also serves as department chair. Eric has written on a variety of topics that range from film distribution in the 1970's to hate group recruiting via the Internet. Among the journals in which his work has appeared are Screening Noir and The Journal of Mass Media Ethics. His most recent work, "The Promise of Roots," will be part of a forthcoming book on the African-American television audience. Currently he is appearing in the documentary, Infiltrating Hollywood: The Rise and Fall of the Spook Who Sat By The Door. Eric is a graduate of the University of Illinois with degrees in Theater and Communications.
Top of Page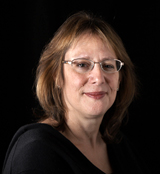 JANET PIERSON, the producer of the South by Southwest® (SXSW®) Film Conference and Festival since April 2008, has spent over 25 years championing independent films and filmmakers, in a variety of roles including distributor, exhibitor, producer's rep, investor, workshop producer, executive producer, documentary subject, and as co-creator and segment director of the IFC cable TV series "Split Screen." Much of this work was in partnership with her husband, the author/producer/professor John Pierson. Janet just completed a six-year term on the Austin Film Society Board, and is now on the Advisory Board.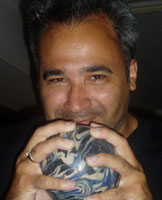 DAVID POLAND is the creator and publisher of moviecitynews.com, host of the half-hour online interview series DP/30, and he still finds time to stir it up daily on The Hot Blog.
KARTINA RICHARDSON is a writer and filmmaker. She is the author of the critically acclaimed film commentary and video essay site Mirror. Kartina is one of Roger Ebert's Far Flung Correspondents and a contributing critic to Ebert Presents at the Movies. In addition to writing on film, Kartina explores race, gender, and culture on her blog This Moi.
Top of Page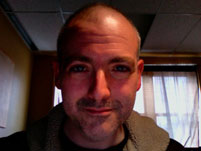 MATT ZOLLER SEITZ, a staff critic for Salon.com and Pulitzer Prize finalist in criticism, is a Brooklyn-based journalist and film editor. His articles about movies, TV and popular culture have appeared in The New York Times, Slate, New York Press, The Star-Ledger, Newsday and other publications. He writes and edits video essays analyzing the styles of Oliver Stone, Wes Anderson, Budd Boetticher, Bill Melendez, Joseph Losey, Kathryn Bigelow, Michael Mann and other directors; the pieces can be viewed online at Salon.com, The Museum of the Moving Image and The L Magazine, and on YouTube. Seitz is also the founder of The House Next Door, a website devoted to critical writing about film and TV.
KRISHNA SHENOI is a seventeen-year old Indian boy who has been obsessed with movies for as long as he can remember. He's a lover of Steven Spielberg, Ray Harryhausen, Robert Zemeckis, movie soundtracks, superhero films, The Eels, and his mother's food. His passion for films and making them began early on. When he was seven or eight, he used to make home movies with an old Sony camcorder, building blocks and clay models, employing very rough stop-motion animation techniques. Today, he still creates and edits short films, which you can see on his YouTube channel.
Apart from filmmaking, Krishna paints quite a bit. You can see some of his art on his website and some of his writing on his blog.
He is proud to be Roger Ebert's youngest Far Flung Correspondent, and even more so to have been invited to Ebertfest. He will be coming to Illinois from Sharjah, along with his mother and fifteen-year old sister.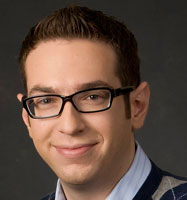 MATT SINGER is the on-air host of the Independent Film Channel's "IFC News" and a regular contributor to its website. His criticism has also appeared in print in The Village Voice, Spin Magazine, and on NPR, MTV, E!, and "Ebert Presents." Matt lives in Brooklyn with his wife, dog, and a prop sword from the film Gymkata.
Top of Page
KRISTIN THOMPSON is a film historian based at the University of Wisconsin-Madison. She has published books on topics ranging from Ernst Lubitsch's silent films to the Lord of the Rings film franchise. With husband David Bordwell, she has written two widely used film textbooks and blogs regularly at www.davidbordwell.net/blog.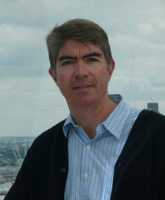 GERARDO VALERO is Roger's Mexico City Far Flung Correspondent. He lives there with his wife Monica. Even though he's been going to the movies since the days when double and triple features of re-released films opened in his neighborhood theater on almost a daily basis, he started taking film seriously when he discovered the Siskel & Ebert show around the mid-80s and became an avid watcher. This period coincided with the two years he spent getting his MBA, during which he spent much time debating films with friends, especially with a fellow S&E fan.
Aside from having his eyes opened by the show about the right films to see, he learned about the beauty of black and white, the facts behind Pan & Scan and Cropping (that rendered his previously treasured Beta movie collection unwatchable) and most importantly, the predictability of certain cliché-filled movies. Since that day when Roger published his first entry in his Little Movie Glossary, Gerardo could no longer watch any film, TV show or commercial without searching for new suggestions, some of which have been published by Roger — in every one of his last 10 Movie Yearbooks.
Gerardo has been published four times in Time Magazine's "10 Questions" segment (the most recent being with James Cameron). He has won several movie-related contests, including an Omega Watch from Mexico's Cine-Premiere Magazine in 1995. This last periodical, coincidentally, has recently contacted him about blogging and upcoming issues.
His favorite films are Steven Spielberg's Jaws (1975) as well as Francis Coppola's The Godfather (1972) and The Godfather II (1974)—their ranking basically depending on which one of them he's seen more recently. Gerardo enjoys playing tennis, watching DVDs and writing about movies.
Top of Page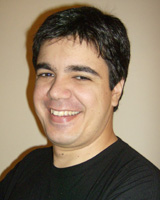 PABLO VILLACA, a film critic since 1994, has written for many Brazilian movie magazines. In 2002, he became the first Latin-American critic to be part of the Online Film Critics Society, and he is still its only Brazilian member. He has published columns on websites such as Hollywood Elsewhere and eventually became a collaborator on the acclaimed site Movie City News. In 2005, he published his first book, O Cinema Além das Montanhas (Cinema Beyond the Mountains), a biography of film director Helvécio Ratton, and in 2001, he won a theater award for adapting an old children's fairytale for the stage. Pablo is currently the editor and film critic for Cinema em Cena, the oldest Brazilian movie website, which he created back in 1997, and also teaches courses in film theory and film criticism all over Brazil. In 2007, he was the only non-US film critic to be invited by the Museum of the Moving Image and The New York Times to participate in a week-long seminar on film criticism. In 2008, he directed his first short film, Ethics, and in 2009, upon special invitation, he acted temporarily as the director of the International Film Institute, which operates in Los Angeles. In 2011, he will direct his second short film, which is currently in pre-production.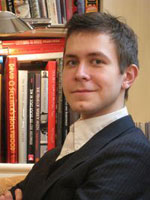 IGNATIY VISHNEVETSKY is a critic and essayist for MUBI.com, co-founder of the acclaimed Cine-File.info, and a contributor to The Chicago Reader. Prior to becoming a film critic, Ignatiy worked as a translator for Novoe Literaturnoe Obozrenie, Russia's premier literary journal. Born in the Soviet Union, Ignatiy moved to America when he was eight and soon moved to Chicago "because I could find more films to see here." Ignatiy helps program the current Cine-File Selects series at the University of Chicago's Doc Films, the nation's oldest film society. He also co-manages the Odd Obsession underground and alternative video store.
Top of Page
GRACE WANG has a deep passion for cinema and writes related musings alongside poetry, short stories, and photography on her website, Etheriel Musings.She is one of Roger Ebert's Far Flung Correspondents and a regular contributor to RogerEbert.com, The Spectators Arts Blog, and various online publications. She is also a contributing author to the forthcoming book World Film Locations: New York. Grace acted as Social Media Coordinator for the 2010 Toronto International Film Festival, and is returning as a TIFF Programming Associate for the 2011 Festival. She recently embarked on a two-month trip to China and will be reporting her observations of both life and the state of cinema in China, as well as special reports from 35th Hong Kong International Film Festival, 1st Beijing International Film Festival, and Ebertfest 2011, in a column on RogerEbert.com.
Grace is fluent in Mandarin and Cantonese and a beginner in Japanese and Spanish. In her spare time, she practices as a lawyer, daydreams on public transport, and has a weakness for red shoes and good people. She currently resides in Toronto.
ANATH WHITE, an Illinois native, was a committed "movie goer" in her early teens. By college, the International Film Series at the University of Colorado turned her on to film. Following a back-to-nature stint in the mountains above Boulder (no running water, plumbing nor electricity, no neighbors for miles), she moved to Denver and gave 10 years to radio. Five were at public station KCFR-FM, when it was still "free form." As a deejay, local host for "Morning Edition," and producer of dozens of arts/film-related segments, including for NPR, she was awarded a national Grant for Women in Public Broadcasting. She segued into (pre-Limbaugh) talk when she began producing shows for Alan Berg, the top talk host at the venerable 50,000 watt KOA-AM. Nine months later, Berg was murdered in a political assassination by a neo-Nazi cadre. Fast forward 5 years. When Oliver Stone directed Talk Radio, a script which combined a play by Eric Bogosian with elements of the Alan Berg story, White was Stone's technical advisor on the Dallas shoot, and had a cameo in the film. This experience gave her the gumption to relocate to Los Angeles. Since 1990, after holding distribution and special projects coordinating positions at the AFI, she's done everything from script coverage for The Sundance Institute to researcher/creative consultant on numerous Showtime films, to associate producing/coordinating British TV shoots in the U.S. and, most recently, associate producing three documentaries.
Now a Far-Flung Correspondent, she also writes poetry and literary non-fiction, and is currently completing a memoir of the 4 1/2 years following Alan Berg's murder.
Top of Page