FILMMAKER GUESTS 2011
Metropolis
(Wednesday, April 27, 2011, 7:00pm)
THE ALLOY ORCHESTRA is a three-man musical ensemble, writing and performing live accompaniment to classic silent films. Working with an outrageous assemblage of peculiar objects, they thrash and grind soulful music from unlikely sources. Performing at prestigious film festivals and cultural centers in the US and abroad (The Telluride Film Festival, The Louvre, Lincoln Center, The Academy of Motion Pictures Arts and Sciences, the National Gallery of Art, and others), the Alloy Orchestra has helped revive some of the great masterpieces of the silent era.
An unusual combination of found percussion and state-of-the-art electronics gives the Orchestra the ability to create any sound imaginable. Utilizing their famous "rack of junk" and electronic synthesizers, the group generates beautiful music in a spectacular variety of styles. They can conjure up a simple German bar band of the 1920s or a French symphony. The group can make the audience think it is being attacked by tigers, contacted by radio signals from Mars or swept up in the Russian Revolution.
Terry Donahue (junk percussion, accordion, musical saw, banjo), Roger Miller (synthesizer, percussion) and Ken Winokur (director, junk percussion and clarinet).
Natural Selection
(Wednesday, April 27, 2011, 10:30pm)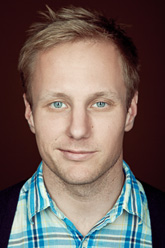 ROBBIE PICKERING (writer / director) grew up in Jersey Village, Texas, where he spent most Sundays in run-down churches with his Mom. He went on to receive his undergraduate degree at NYU's Tisch School of the Arts, where he wrote and directed two short films, both of which won the Student Film Award at the Hamptons International Film Festival in their respective years. He was also awarded the Lew Wasserman Screenwriting Award at NYU for his work and went on to screen both films at festivals around the world.
After graduation, two of Pickering's commercials were selected to be honored at the annual Association of Independent Commercial Producer's Show in New York. Both spots were shown in gala screenings around the country at such venues as the New York Museum of Modern Art, the Dallas Museum of Art, the San Francisco Museum of Modern Art, the Chicago Museum of Contemporary Art, and the Los Angeles County Museum of Art. The spots are now part of the permanent collection at the MOMA in New York.
Natural Selection is Pickering's feature film directorial debut and went on to win an unprecedented seven awards at the 2011 South by Southwest (SXSW) Film Festival, including the Grand Jury Prize for best narrative feature, the Audience Award, two jury prizes for breakthrough performances (for lead actors Rachael Harris and Matt O'Leary), best editing, best score, and best screenplay.
RACHAEL HARRIS (actor) stole her scenes as the pitch-perfect, irritating girlfriend of Ed Helms in the number one R-rated comedy of all time, The Hangover. She had previously co-starred with Helms as a correspondent on The Daily Show. Harris may be seen starring opposite Steve Zahn in Diary o f a Wimpy Kid directed by Thor Freudenthal for Fox; and the sequel, Diary of a Wimpy Kid: Rodrick Rules, coming out March 2011. Other film credits include: Best in Show, A Mighty Wind, For Your Consideration, Starsky & Hutch, Kicking & Screaming and Daddy Day Care.
On the small screen, she may be seen on CBS' Gary Unmarried, guest starring on Starz's Party Down and playing Gary Cole's wife on The Good Guys. Previously, Harris appeared on ABC's Cougar Town and Showtime's Fat Actress. Rachael can next be seen on Fox's new comedy pilot Family Album with Mike O'Malley and Rob Huebel.
Harris also recently appeared in the Hollywood Bowl production of RENT in Los Angeles.
Harris was born in Worthington, Ohio and currently resides in Los Angeles, California.
Umberto D.
(Thursday, April 28, 2011, 1:00pm)
NO GUESTS
My Dog Tulip
(Thursday, April 28, 2011, 3:30pm)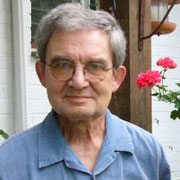 PAUL FIERLINGER (director / animator / writer) was born in Ashiya, Japan in 1936 to Czechoslovak diplomats, and spent his childhood years in New Hampshire and Vermont. From 1947-67, he lived in Communist Czechoslovakia, where he graduated from the Industrial School of Arts in Bechyne in 1955, then was conscripted into the People's Army of the Czechoslovak Socialist Republic as a private in the 2nd Tank Division, Chemical Warfare Unit (1956-58). Fierlinger defected to the West in 1967, reached the U.S. again in 1968, and settled in Philadelphia, where he has lived ever since. He became a naturalized U.S. citizen in 1973.
He has been an independent animator and cartoonist of cultural periodicals since 1958, producing short films for Prague TV and Kratky Film. In the West, he continued to work as independent animator in Paris, Hilversum, Munich, New York and Philadelphia. He has received numerous awards, including an Oscar® nomination, 2 Peabody awards, a Pew Fellowship in the Arts (PFA) grant for body of work, and over 100 major Animation Festival awards and honors internationally.
Fierlinger has produced over 800 films, including TV commercials and industrial films, educational and children's films, and films for ABC, NBC, CBS, PBS, HBO, Showtime, Sesame Street, Oxygen, Nickelodeon, MTV, Comcast and European networks.
His feature films include Drawn From Memory (1994) for PBS' American Playhouse, which received Best TV Feature Award at Annecy, France, and My Dog Tulip, an animated feature film, based on the book by J.R. Ackerley, and featuring the voices of Christopher Plummer, Lynne Redgrave, Isabella Rossellini, Paul Hecht, Bryan Murray and others. My Dog Tulip is currently in U.S. distribution by New Yorker Films, will open in the U.K. in April, and will be released on DVD and VOD in May. Currently in production is Slocum at Sea with Himself, his first i-film, based on the book Sailing Alone Around the World, by Joshua Slocum (1899), an independent production slated for self published serialization installments in 2012.
He also teaches two classes, Hand Drawn Computer Animation and In Pursuit of Originality, and provides private lessons for exceptionally gifted individuals.
SANDRA SCHUETTE FIERLINGER (director / color designer / paint animator)
grew up in Wayne, Pennsylvania and graduated in 1978 from the Pennsylvania Academy of the Fine Arts with their highest awards. Since 1989 and her marriage to Paul, she has collaborated with him in many capacities—foremost as co-director, art director, background and color designer—on several dozen films for "Sesame Street," "Nickelodeon," "American Playhouse," the Children's Book of the Month Club, ITVS/PBS specials, and TV commercials.
Her most recent films include Still Life with Animated Dogs, which won the 2001 Peabody Award; A Room Nearby, which won the 2005 Peabody Award; and My Dog Tulip.
Currently in production is Slocum at Sea with Himself, a self published i-Film slated for internet release in 2012.
Tiny Furniture
(Thursday, April 28 2011, 8:00pm)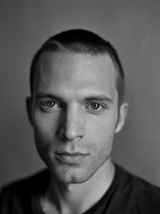 DAVID CALL (actor) is a native of Washington state and a graduate of NYU's Tisch School of the Arts. Call is one of the rising actors of the American independent film scene. He most recently starred in Alistair Banks Griffin's Two Gates of Sleep (Cannes 2010) and Lena Dunham's Tiny Furniture (IFC Films) and can be seen in the upcoming films Nor'easter (Andrew Brotzman) and Ry Russo-Young's Nobody Walks. Past film credits include Did You Hear About the Morgans? with Hugh Grant, as well as Evening, Beautiful Ohio and The Notorious Bettie Page. He has also worked extensively in television, with recurring roles on "Gossip Girl," "Rescue Me" and "Fringe and Mercy," as well as past appearances on "Numb3rs," "Army Wives" and "Law & Order: Criminal Intent." He recently directed, co-wrote and produced the short film B.U.S.T., which won the Special Jury Prize at the Dallas International Film Festival.
RYAN WERNER (distributor) is Senior Vice President of Marketing & Publicity at Sundance Selects/IFC Entertainment. Among the films he's worked on are Abbas Kiarostami's Certified Copy; Ricki Stern's Joan Rivers: A Piece Of Work; Cristian Mungiu's 4 Months, 3 Weeks and 2 Days, Olivier Assayas' Carlos and Summer Hours; Gus Van Sant's Paranoid Park; Matteo Garrone's Gomorrah; Steven Soderbergh's Che; and Lena Dunham's Tiny Furniture. He also worked at Magnolia Pictures, Shooting Gallery, Wellspring, Sundance Channel and IFP. He lives in NYC.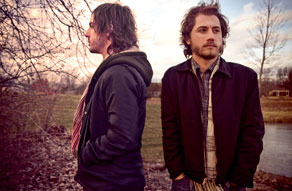 45365
(Friday, April 29, 2011, 1:00pm)
TURNER ROSS (director / producer / editor / DP) & BILL ROSS' (director / producer / DP) first feature-length film, 45365, was the winner of 2009's SXSW Grand Jury Award for Best Documentary Feature and the Independent Spirit Truer Than Fiction Award. They have gone on to receive numerous awards and nominations, including nominations for Editing, Cinematography, and Debut Feature at the Cinema Eye Honors and the London BFI Grierson Award.
Their documentary, fiction, and multi-media short films have been featured at museums and film festivals throughout the world. 2011 will see the release of another feature, Tchoupitoulas, a document from the New Orleans night. They are currently filming on the Texas border.
Me and Orson Welles
(Friday, April 29, 2011, 4:00pm)
RICHARD LINKLATER
(director) serves as the Artistic Director for the Austin Film Society, which he founded in 1985 to showcase films from around the world that were not typically shown in Austin. The Austin Film Society has given out over $1,000,000 in grants to Texas filmmakers and in 1999, received the Directors Guild of America's DGA Honor in recognition of its support of the arts.
Writer/Director Richard Linklater's credits are: It's Impossible To Learn To Plow By Reading Books (1988); Slacker (1991); Dazed And Confused (1993); Before Sunrise (1995); Suburbia (1997); The Newton Boys (1998); Waking Life (2001); Tape (2001); Live From Shiva's Dance Floor (2003); School Of Rock (2003); Before Sunset (2004); $5.15/Hr.(2004, TV); Bad News Bears (2005); A Scanner Darkly (2006); Fast Food Nation (2006); Inning By Inning: A Portrait Of A Coach (2008); Me And Orson Welles (2009); and Bernie (2011).
Only You
(Friday, April 29, 2011, 8:30pm
NORMAN JEWISON (director) has been a vibrant force in the motion picture industry for five decades, nominated for four Oscars®, including three Best Director awards. His films have received 46 nominations and 12 Oscars®. In 1999, Jewison received the prestigious Irving Thalberg Award at the Academy Awards®, and in 2010, he received the Directors Guild of America's Lifetime Achievement Award. In 1986, Jewison established the Canadian Film Centre, akin to the AFI in the U.S.
Born and raised in Toronto, Jewison graduated from the University of Toronto in 1949. After two years with the BBC in London, he returned to Canada to write, direct and produce some of Canada's most popular musicals, dramas, comedy-variety shows and specials for the CBC.
In 1958, he moved to CBS New York, where he directed a string of landmark TV series, including "Your Hit Parade," "The Andy Williams Show," and specials featuring Harry Belafonte, Danny Kaye and Judy Garland, collectively earning three Emmys®.
His directorial debut film was the 1962 Tony Curtis comedy, 40 Pounds of Trouble. After The Thrill of it All, Send Me No Flowers, and The Art Of Love --all for Universal--Jewison became an independent filmmaker. His successful first effort, The Cincinnati Kid, which he co-wrote and directed, is now considered a classic. Since then, his films have covered a wide range of subjects and styles, from the political satire of The Russians Are Coming, The Russians Are Coming and the stylish gamesmanship of The Thomas Crown Affair to the angry irony of ...And Justice For All and the sultry mystery of In The Heat of the Night, winner of five Oscars® including Best Picture for 1967.
Jewison directed the hit screen versions of Fiddler on the Roof and Jesus Christ Superstar, the futuristic Rollerball and the political drama F.I.S.T. He directed and co-produced A Soldier's Story (1984), nominated for three Oscars®. He produced Iceman (1984), and directed Agnes of God (1985), which was honored with three Oscar® nominations. Jewison directed Moonstruck (1987), another multiple Oscar® winner, produced The January Man (1988), and directed In Country (1989). Other People's Money (1991) became Jewison's 25th film in 28 years.
In 1994, Jewison directed Marisa Tomei and Robert Downey Jr. in Only You, a romantic comedy about a woman who travels to Italy in search of her one true love. He executive-produced Geronimo, one in the TNT series of original dramas portraying historical events in Native American history. Jewison produced and directed Funny is Money (1998), a two-hour Showtime documentary on the importance of humor and entertainment in America in the 20th century.
In 1995, Jewison executive produced the Sundance favorite Dance Me Outside and the Showtime series "Picture Windows;" directors included him, John Boorman and Peter Bogdanovich. Universal Pictures released Jewison's film The Hurricane (1999) starring Denzel Washington. Jewison directed and produced Bogus (1996). He executive produced Walter & Henry (2000, Showtime) and directed the Emmy®-nominated Dinner with Friends (2001, HBO).
Jewison produced and directed The Statement (2003), starring Michael Caine, Tilda Swinton. His current project is a screenplay by Oscar® winner John Patrick Shanley, based on the Italian film Bread and Tulips.
A Small Act
(Saturday, April 30, 2011, 11:00am)
PATTI LEE (producer / DP) graduated from UCLA's film school, and began her career lighting feature films, commercials and television shows, working with notable cinematographers such as Newton Thomas Sigel and Guillermo Navarro. Her cinematography credits include "Awkward Situations for Men" (Warner Brothers), "The Bernie Mac Show" (Fox) and Bunny, which was nominated for two Independent Spirit Awards. Lee has also shot several documentary projects, including tje Sundance Channel's "Big Ideas for a Small Planet" and American Mullet. Being well-versed in shooting a wide range of formats and genres proved helpful to Lee with A Small Act, her first project as Producer.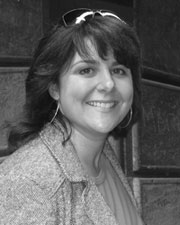 JENNIFER ARNOLD (writer / director / producer) graduated from UCLA and University of Nairobi with a BA in African History and returned to UCLA for an MFA in film. Her award-winning film, Maid Of Honor, screened at Sundance before airing on HBO/Cinemax and Film 4. Arnold returned to Sundance with her Internet series, The Mullet Chronicles, which was developed into the documentary American Mullet and released by Palm Pictures and Lionsgate. Jennifer also co-directed a documentary for Ethan Coen and wrote a motorcross script, Speedway, which was selected for Berlin Talent Campus' script clinic, IFP's No Borders and FIND's Directors Lab/Fast Track Program. Her most recent project is A Small Act, a documentary feature, which premiered in competition at Sundance 2010, and was awarded the Adrienne Shelly Directors Award and the Humanitas Prize. A Small Act is currently being broadcast on HBO and is a top documentary pick by Roger Ebert and a New York Times Critic's Pick for 2010.
HILDE BACK (film subject)
Life Above All
(Saturday, April 30, 2011, 2:00pm)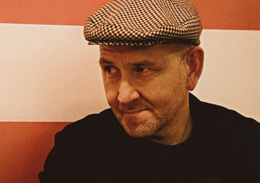 OLIVER SCHMITZ (director), the child of German immigrants, was born in 1960 in Cape Town, South Africa. He attended the Michaelis School of Fine Arts in Cape Town, graduating with a BA in Fine Arts. During his college years he worked as a co-manager and DJ at Scratch, the legendary nightclub he co-founded in the early 1980s. In 1983 Schmitz began an editorial apprenticeship in Johannesburg, and in 1985-86 worked in Dortmund as an editor for the WDR, one of Germany's largest public broadcasters.
He returned to South Africa, still under apartheid, to direct his first feature film. Without the permission of local authorities, he shot the gangster drama Mapantsula in the Soweto township. The film debuted at Cannes (1988), went on to receive awards for best film, best director and best editing at the AA Vita Awards, and numerous international distinctions, including the Interchurch Film Award at the Munich Filmfest and the Australian Human Rights Award. Its highest honor was being named the best South African film of the decade at the 2006 South African Film & Television Awards. The film was also well received by South Africa's black population, attaining cult status.
In the late 1980s Schmitz teamed with other documentary filmmakers to direct nine documentaries, including Jo'burg Stories, commissioned by Arté in 1997. In 2000 he shot his second feature film, Hijack Stories, another gangster drama, which he also wrote and directed. With increasingly longer waiting periods between projects, he moved back to Germany in 2000, making a name for himself as a successful TV director.
Cinema remained in his heart and, in 2005, he was one of the directors in the collaborative feature film Paris je t'aime (2006), which premiered at Cannes. Throughout his career, Schmitz received numerous awards, among them the German Television Award in 2008 for "Doctor's Diary," the Adolf Grimme Award in 2007 for best director, and the Cinéma Tout Ecran for best TV series at the Geneva Film Festival for the critically acclaimed, "Turkish for Beginners." Schmitz' next film will be an adaptation of Wladimir Kaminer's Russendisco. Schmitz lives in Berlin with his family.
KHOMOTSO MANYAKA (actor) comes from Elandsdoorn, South Africa, where she was born in 1996. She attended the local high school and caught the eyes of talent scouts during a choir performance. She was excited when she was asked to participate in the casting for Life, Above All and has turned out to be a natural as an actress. To play the heroine Chanda, she stepped in front of the camera for the first time.
MICHAEL BARKER (distributor) has been the Co-President of Sony Pictures Classics since its inception over 18 years ago. Sony Pictures Classics produces, distributes, and acquires independent films from all over the world.
Films currently playing include the Academy Award® winning documentary Inside Job (Charles Ferguson), Another Year (Mike Leigh), Barney's Version (Richard J. Lewis), Of Gods And Men (Xavier Beauvois), Winter In Wartime (Martin Koolhoven) and The Illusionist (Sylvain Chomet). Sony Pictures Classics earned seven total 2010 Academy Award® nominations and four 2010 Golden Globe® Nominations.
Upcoming pictures includethe Academy Award® winning foreign feature In A Better World (Susanne Bier), Incendies (Denis Villeneuve), POM Wonderful Presents: The Greatest Movie Ever Sold (Morgan Spurlock), and Midnight in Paris (Woody Allen).
Over the years Michael has worked with some of the world's finest filmmakers including Akira Kurosawa, Louis Malle, Pedro Alomodóvar, Yimou Zhang, Ingmar Bergman, Guillermo del Toro, and Robert Altman. Past successes include Capote; Crouching Tiger, Hidden Dragon, and Howards End, all nominated for the Best Picture Academy Award®.
Leaves of Grass
(Saturday, April 30, 2011,6:30pm)
TIM BLAKE NELSON (director) most recently wrote, directed and produced Leaves of Grass, a dark comedy starring Edward Norton, Keri Russell, Susan Sarandon and Richard Dreyfuss. The film premiered at the 2009 Toronto Film Festival and was released in August 2010. Nelson also plays a supporting role in the film.
In October 2002, Nelson released The Grey Zone, which he wrote and directed based on his award-winning play. It is the dramatic story of the Sonderkommandos, a special squad of Jews who process corpses in the crematoria at Birkenau. Harvey Keitel, Steve Buscemi, and Mira Sorvino star in the film, which premiered at the 2001 Toronto Film Festival. The National Board of Review honored the film with a "Special recognition of films that reflect the freedom of expression" award in 2002.
In 2001, Nelson directed O, a contemporary adaptation of Shakespeare's Othello, which starred Martin Sheen, Julia Stiles, and Josh Hartnett, and won an award for Best Director at the 2001 Seattle Film Festival.
In 1997, Tim Blake Nelson made his directorial debut with the film, Eye of God, which he also wrote. The film appeared at the 1997 Sundance Film Festival and was released theatrically the same year. It won the top award at the 1997 Seattle Film Festival, as well as the Tokyo Bronze Prize at the Tokyo Film Festival.
His acting credits include the upcoming Everybody Loves Whales, starring Drew Barrymore and John Krasinski; David Frankel's The Big Year with Owen Wilson and Steve Martin; Flypaper with Ashley Judd and Patrick Dempsey; Sin Bin; Yelling To The Sky; American Violet; The Incredible Hulk with Edward Norton and Liv Tyler; The Astronaut Farm; Fido; Warm Springs; Meet the Fockers; Syriana; Holes; The Good Girl; Wonderland; Minority Report; and O Brother Where Art Thou?. He has also acted extensively in New York theatre, appearing in The Beard of Avon, Mad Forest, Oedipus, Troilus and Cressida, Richard III, and Twelfth Night.
His playwriting credits include The Grey Zone, which won him Newsday's Oppenheimer Prize, as well as Encore Magazine's "Taking Off" Award, Eye of God and Anadarko.
I Am Love
(Saturday, April 30, 2011, 9:30pm)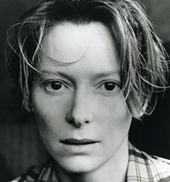 TILDA SWINTON (actor) was born in London to an upper-class Scottish family and was educated at Cambridge University, where she graduated with a degree in Social & Political Science/English Literature before she started acting with the Royal Shakespeare Company, and then with other theaters in England and around the world.
In 1985 she began her long collaboration with English director Derek Jarman. Soon she became Jarman's close friend and regular talent, appearing in each one of his movies, including Caravaggio (1986), The Last of England (1987), War Requiem (1988), The Garden (1990), and Edward II (1992), until his death from AIDS in 1994.
Swinton continued to showcase her talent in independent films, and built a small but solid fan base. In 1992, she completed what later became one of her best-known projects, her galvanizing portrayal of the androgynous character Orlando in the film adaptation of Virginia Woolf's Orlando. But despite the film's popularity, she continued to focus her work on independent films, staying out of the limelight. After a break in the mid-1990s for the pregnancy and the birth of her twins, Xavier and Honor, she returned to the screen, working with Tim Roth in The War Zone (1999), Leonardo DiCaprio in The Beach (2000), The Deep End (2001) and Adaptation (2002). She received a British Independent Film Award nomination for her role in Young Adam (2004).
She was recognized as Best Supporting Actress at both the BAFTA Film Awards and the Academy Awards® for her performance in
Michael Clayton
(2007). Swinton also won a Saturn Award as Best Supporting Actress for her performance in
The Curious Case of Benjamin Button
(2008) and a 2010 Dublin Film Critics Award for her work in
I Am Love
.
Louder Than A Bomb
(Sunday, May 1, 2011, at noon)
JON SISKEL (director / producer), co-founder of Siskel/Jacobs Productions, was executive producer and co-creator of the series "Fake Out", which ran for two seasons on Court TV. He has also produced shows for the A&E series "American Justice," "Investigative Reports" and "Biography," and his work has been shown on The Travel Channel, Discovery, and History. Jon serves on the board of directors of Free Spirit Media, a Chicago-based youth media organization, as well as the Gene Siskel Film Center.
GREG JACOBS (director / producer), co-founder of Siskel/Jacobs Productions, served as VP/Chief Creative Officer at Towers Productions, where he oversaw the content of more than 200 documentaries on five different networks, including award-winning shows and series for A&E, History, Discovery, The Weather Channel, and CNN. A graduate of Yale University, Greg has a master's degree in history from Ohio State, and is the author of Getting Around Brown: Desegregation, Development, and the Columbus Public Schools.
KEVIN COVAL (Founder & Artistic Director of Louder Than a Bomb)