NATURAL SELECTION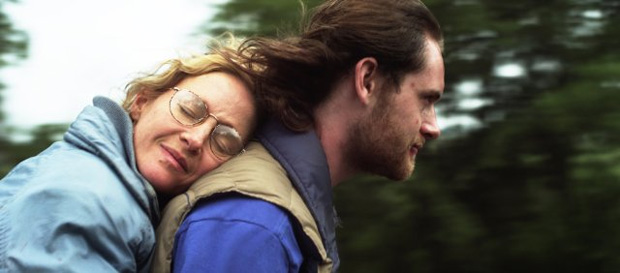 Logan Hill, SXSW Film Juror, Explains Why You Need to Watch for Award-Sweeper Natural Selection
In Austin, the breakfast tacos are incredible, the two-stepping is sweaty, and the streets are swarming with thousands of powerful nerds (here for the Interactive festival) and amazing beards (here for the music). This week, I've had the thrill of serving on the SXSW Film Festival's narrative feature jury with two heavy-hitters: the discerning force of nature that is Roger Ebert, and Michelle Satter, a leather-jacketed deity of the Sundance Film Institute. Last night, all three of us unanimously awarded the Grand Jury Prize — along with prizes for editing, sound, screenplay, and two breakthrough performances — to Robbie Pickering's spectacular debut, Natural Selection, a multifaceted comedy about a woman who tracks down the drugged-out escaped convict who she believes was the result of her husband's long-ago sperm donation. Then we found out the film won the Audience Award, too. It is hard not to love this film.
Natural Selection is a film that gives the emerging sperm-donor-comedy genre a dramatic new twist (dozens of twists, actually). Gifted, journeywoman comic actress Rachael Harris gets her first plum starring role as Linda White, a startling departure from the snippy, ballbusting roles she's usually recruited for (The Hangover, Modern Family). Linda is a good Christian gal who is barren, and whose devout husband, Abe (John Diehl), refuses to sully her body with impure sex that's not in the service of babymaking. But when Abe passes out at a fertility clinic and falls into a coma, Linda discovers that her saintly hubby has been masturbating to porn and donating his sperm for more than two decades. His dying wish is for Linda to seek out his son. She finds Raymond (Matt O'Leary), that self-destructive, drug-addled, charming freak force of nature. And they hit the road, busting out of genres and expected tropes as they drive along.
The competition lineup this year was admirably crowded with fresh faces and new talent, but when the jury sat down to deliberate, we instantly started talking about Natural Selection's opening sequence: A giant lawnmower slowly crosses a thick grassy field from one side of the screen to the other, back and forth. The lawnmower stops. And then the camera zooms in on the huge canvas clippings back, which bears the name of a local prison. Then the bag rips open and you see Raymond's deranged face, slathered in grass clippings and grinning madly as he busts out of prison. Talk about an entrance.
We also talked about the poignantly beautiful visuals in the Josh Lucas grief drama A Year in Mooring and awarded cinematographer Elliot Davis honors; we also agreed that Evan Ross's taut, vital performance as a teenage kid caught up in gang violence in Aimee Lagos's 96 Minutes deserved a special breakthrough performance prize. But we kept returning to Natural Selection. At one point, Roger, whose thyroid cancer has barely slowed him down, typed on his computer — and pressed enter. A digital voice announced that he felt that one film most fully delivered on everything it aspired to be, and we all agreed. What makes that statement so impressive is that Natural Selection aspired to so very much. It's a wild road-trip odd-couple romp, a pitch-perfect satire of marriage and morality, a perversely satisfying romance, an oddly empowering women's anthem, and, above all, the best sort of comedy — one that's absolutely grounded in messy human drama, and given life by Harris and O'Leary, two actors who deliver career-changing performances that demanded we give both of them breakthrough performance awards along with Ross. (The festival begged to give just one award — an engraved belt buckle — but we couldn't bear the thought of passing any of them over).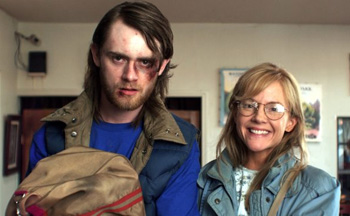 We admired other films, too, but I'm happy that we unanimously decided to give so many awards to
Natural Selection
. I'm still reeling at how high a level of difficulty this film worked at, with its bold tonal shifts, meshing of truly dark material and spastic physical comedy; it seems like an absurdly difficult movie for a first-time filmmaker to even attempt. That Pickering pulled it off is terribly exciting. Last year, the festival premiered
Tiny Furniture
and launched the hot career of Lena Dunham. It's been a thrill to watch her career take off. This year, don't be surprised if you hear a whole lot more about Robbie Pickering.