FILMMAKER GUESTS 2013
Days of Heaven
Wednesday, April 17, 7:00pm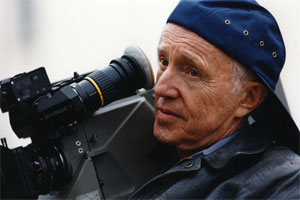 HASKELL WEXLER, ASC (director of photography) is considered to be one of the most important cinematographers working in the film industry today. He has photographed a wide range of films, earning five Academy Award® nominations and two Oscars® for Best Cinematography. His nominations came for his work on his first feature documentary, The Living City; a short film, T For Tumbleweed; Milos Forman's One Flew Over The Cuckoo's Nest; John Sayles' Matewan and Touchstone Pictures' Blaze. He took home statuettes for his work on Mike Nichols' Who's Afraid Of Virginia Woolf and Hal Ashby's Bound For Glory. Other films he shot for Ashby include Coming Home, Second-Hand Heart and Lookin' To Get Out.
Wexler's other credits include three films for Norman Jewison: In The Heat Of The Night, The Thomas Crown Affair and Other People's Money; George Lucas' American Graffiti; Dennis Hopper's controversial hit Colors; Touchstone Pictures' hit comedy, Three Fugitives; The Babe, a Universal Picture; the Rolling Stones World Tour At The Max, a photographic breakthrough; a second John Sayles film, The Secret Of Roan Inish; Michael Moore's Canadian Bacon; two IMAX films, IMAX: Mexico and IMAX: Hail Columbia; the MGM/The Zanuck Co. film Mulholland Falls; Rich Man's Wife, and a third John Sayles film, Limbo; HBO 61* directed by Billy Crystal, which received several Emmy® nominations including Outstanding Cinematography; a fourth John Sayles film, Silver City. Another outstanding Wexler credit is A Sense Of Wonder, director Christopher Monger. This film is an intimate and poignant reflection of the life of Rachel Carson, the pioneering environmentalist. In 2009 the documentary From Wharf Rats To Lords Of The Docks was shown on PBS.
As a director, Wexler crafted two features, Medium Cool, a groundbreaking  film shot during the Democratic convention in Chicago, and Latino, in Nicaragua, which received a special honor at Cannes.  He has directed over 50 documentaries, rock videos and award-winning commercials, including The Bus, Bus II and Bus Riders Union; Introduction To The Enemy, shot in Vietnam with Jane Fonda; Interview With My Lai Veterans, which also won an Academy Award®; No Nukes with Barbara Kopple; Bastards Of The Party, HBO; and TargetNicaragua: Inside A Secret War. He made the documentary Who Needs Sleep?, a film about sleep deprivation and long hours in the motion picture business, which premiered at Sundance.
Wexler was elected by the Academy of Motion Picture Arts and Sciences to the Board of Governors, Cinematographers Branch. Wexler has also received many honors: the American Society of Cinematographers' Lifetime Achievement Award, Belfast Film Festival Lifetime Achievement Award, Liberty Hill Foundation Upton Sinclair Award, Poland's Camerimage Lifetime Achievement Award, Eastman Kodak Outstanding Photographic Achievement for Blaze and Matewan, UCLA 2009 Prestige Medal Award, to name a few.  He has received Honorary Doctorates from Columbia College, AFI and California Institute of the Arts, and the Brooks Institute of Photography Honorary Master of Science.
I Remember (short subject)
Wednesday, April 17, 7:00pm
GRACE WANG (writer/director) is a writer, filmmaker, producer, lawyer, and contributing author to various publications including rogerebert.com, The Spectator arts blog, and the New York and Beijing editions of the World Film Locations book series. She was a programming associate and social media coordinator for the Toronto Film Festival. Her first short film, I Remember, premiered at the 2013 Berlin International Directors Lounge. Her second short film, currently in pre-production, is the winner of the 2012 Toronto Reel Asian Film Festival Pitch Competition. In her spare time Wang wanders down strange roads, daydreams on public transport, and has a weakness for red shoes and good people. She has lived and worked in 8 countries on 3 continents. Wang currently resides in Toronto, Canada.
JUNE KIM (director of photography)graduated from the University of Toronto in Cinema Studies & Visual Arts. With a keen interest in photography and cinematography, I Remember is her first project as director of photography. Kim has a background in film production from being in the art department, but mostly she has been associated with film festivals. These include the Reel Asian Film Festival, Hot Docs, Images Film Festival, Toronto Korean Film Festival, Scarborough Film Festival and Toronto Film Festival.
LILY HUANG (actor) was born in Guangzhou, China and, through a series of serendipitous events, found herself in Toronto as a practicing architect. She received her Masters of Architecture from the Harvard Design School in 2010 and her language certification from the Beijing Language and Culture University in 2011. Her work and interests have brought her around the world, but she will always be drawn back to the Pearl River Delta where the kapok blooms fiery red in the winter. I Remember is her acting debut.
Vincent: The Life and Death of Vincent Van Gogh
Thursday, April 18, 1:00pm
PAUL COX (director), born in Holland and settled in Australia, is an auteur of international acclaim and is one of Australia's most prolific filmmakers with 39 features, shorts and documentaries to his name. Cox has been the recipient of numerous special tributes and retrospectives at film festivals around the world including a major retrospective at the Lincoln Center in New York.
Top of Page
To Music (short subject)
Thursday, April 18, 1:00pm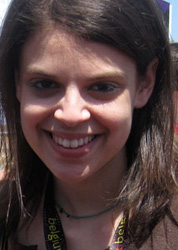 SOPHIE KOHN (co-director) is a Mass Media Arts & Sociology major at the University of Georgia. Set to graduate in May 2013, she has written, produced and directed films both as a part of her university life as well as outside of it. She has had several internships ranging from assistant producing at Robert Osborne's Classic Film Festival to Production Assistant on feature films and TV shows. In 2011 she started the production company SophieShorts and under which she made the short film Blink. In the summer of 2012, in a special collaboration, she went to London to film an 8mm movie titled The Liver. Kohn has just finished writing her next project and plans to shoot it in March 2013. She is the director of GradyFest, her University's annual film festival.
FEIKE SANTBERGEN (co-director) of Arnhem, Netherlands, finished film school in 2010, with his 45-minute graduation film Solely Here (Alleen Hier), a film about a young man's confrontation with inherent existence through loss.
In 2007 Santbergen interned with Dutch-Australian filmmaker Paul Cox (Man of Flowers, Innocence, Molokai). A lasting friendship emerged that remains an inspiration to Santbergen. After his internship, Santbergen made Four Eyes (Vier Ogen), a personal film about the loss of his sister, who died in 2004.
After film school Santgergen co-founded Filos Film Productions with some peers, and wrote and directed several shorts produced with Filos, exploring subjects like transience, human connection and men's inner being. His films have screened at many international film festivals. His French-Dutch short Corps Accords was selected for Best Debut Completion in the 2011 Dutch Film Festival. Santbergen's spontaneous little film To Music, co-directed with Sophie Kohn, was selected for Ebertfest 2013. Whether with Filos Film or others, Santbergen intends to keep producing independent films about love, loss, life and the rich human spirit.
In the Family
Thursday, April 18, 4:00pm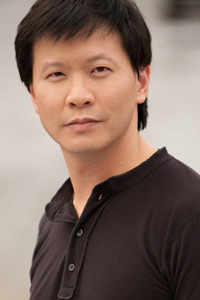 PATRICK WANG (director/actor) graduated MIT with a degree in Economics and a concentration in Music and Theatre Arts. As an economist, he has studied energy policy, game theory and income inequality. As a theater director, he has specialized in classical verse drama and new works. A collection of his short drama was published as The Monologue Plays. His performance in M. Butterfly was the subject of Leah Hager Cohen's book, The Stuff of Dreams. His first film, In the Family, was nominated for an Independent Spirit Award and was a critic's pick of the New York Times, Time Out Chicago, Chicago Reader, Time Out New York, New York Magazine, Flavorpill and NOW Magazine. Wang received film site Hammer to Nail's 2011 Golden Hammer award, was one of Instinct Magazine's Leading Men of 2012, and was featured in Filmmaker Magazine's 2012 list of 25 New Faces of Independent Film.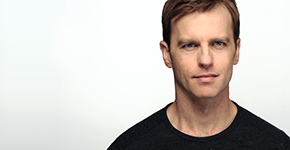 TREVOR ST JOHN (actor) attended Whitworth College on a jazz performance scholarship. As a percussionist, he has played with Marshall Royal (Count Basie Orchestra), Slide Hampton and Bill Berry (Duke Ellington Orchestra) and Gene Harris. His first major acting role was opposite Glenn Close in the TV movie Serving in Silence. Other television credits include One Life to Live, The Client List, Murder, She Wrote, Seaquest, Pacific Blue, Diagnosis Murder, Nash Bridges, and Just Shoot Me. Film credits include The Bourne Ultimatum, The Kingdom, My Soul To Take, Payback, Crimson Tide, Dogtown and Higher Learning.
Bernie
Thursday, April 18, 9:00pm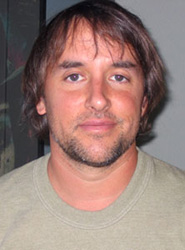 RICHARD LINKLATER (director) has directed 17 feature films. He also serves as the Artistic Director for the Austin Film Society, which he founded in 1985 to showcase films from around the world that were not typically shown in Austin. The Austin Film Society has given out over $1,000,000 in grants to Texas filmmakers and in 1999, received the DGA Honor which was given by the Directors Guild of America in recognition of its support of the arts.
JACK BLACK (actor), collaborating once again with School of Rock director, Linklater, earned a Golden Globe® and Independent Spirit Award nominations for his turn as Bernie. David Denby of The New Yorker called his performance a "…fine, disciplined piece of acting" and Peter Travers calling it "award-caliber."
In 2012, Black also returned as Po in Kung Fu Panda 2 for Paramount Pictures. In 2011, he starred in The Big Year with Academy Award® winner Anjelica Huston and a comedy super cast of Steve Martin, Owen Wilson, Jim Parsons, Rashida Jones and Joel McHale. He was also seen in the surprise box-office hit The Muppets, written by his Gulliver's Travels co-star, Jason Segel.
In 2010, Black released the highly anticipated Gulliver's remake. Black, who produced the film, starred as Lemuel Gulliver opposite Academy Award® nominated Emily Blunt, Segel and Amanda Peet. In 2009, Black voiced video game character Eddie Riggs (modeled after him) in the widely popular Brutal Legend.  The game follows roadie Riggs into a fantasy world of heavy metal. Black was nominated for and won for best voice at the 2009 Spike Video Game Awards.
2008 proved a busy year for Black, who lent his voice as the lead in Paramount Pictures' animated film Kung Fu Panda. That summer, Black found himself on top of the box office again for the Paramount release of Tropic Thunder. Directed and written by Ben Stiller, who also starred in the film, Black was joined by a star studded cast including Robert Downey Jr., Jay Baruchel, Brandon T. Jackson, Tom Cruise and Matthew McConaughey.
School of Rock (2003), from producer Scott Rudin, director Linklater and writer Mike White, was revered by filmgoers and critics alike. Black received a Golden Globe® nomination for best actor in a musical or comedy. In 2006 Black reunited with White to release Nacho Libre, the first production under Black & White Productions, formed in late 2004 by White and Black. In 2005, Black was seen in the Academy Award® winning film King Kong. Directed by Peter Jackson, it opened at #1 and remained on top for three weeks in a row.
Black's other screen credits include the comedies Bob Roberts, High Fidelity, Saving Silverman, Shallow Hal, Orange County, Envy,Shark Tale, The Holiday, and the independent dramas Jesus' Son (2000) and Margot at the Wedding (2007).
Proving he is a true multi-hyphenate, Black is also the lead singer of the rock-folk comedy group Tenacious D, which he created with longtime friend and collaborator Kyle Gass. Their self-titled album was released in 2001 with Epic Records and was quickly certified at gold-selling status. The band had a variety series on HBO in 1999. The duo completed their first feature film together, Tenacious D in the Pick of Destiny in 2006, about which two documentaries were subsequently released. The first, directed and produced by Black, The Making of 'The Pick of Destiny,' is a behind-the-scenes look at the making of the film. The second, D Tour: A Tenacious Documentary focused on the band's world tour in support of their film and soundtrack. Most recently, Tenacious D released Rize of the Fenix, for which they toured domestically and internationally. The band will continue their tour throughout Australia, New Zealand and Europe this spring and summer http://www.tenaciousd.com/events.
Black resides in Los Angeles with his wife, Tanya and their two sons.
Top of Page
Oslo, August 31st
Friday, April 19, 1:00pm
JOACHIM TRIER (director), born in 1974, had his feature film debut in 2006 with Reprise, which has received a number of international awards, including the Karlovy Vary 2006 best director award, Toronto 2006 Discovery award , Variety 10 Directors to Watch, Sundance 2007, three Amanda awards at Haugesund, Norway 2007 (best film, best director and best screenplay), as well as international recognition with prizes at festivals including Istanbul, Rotterdam and Milano. His second feature Oslo, August 31st (2011) enjoyed equally great success. It was invited to Cannes-Un Certain Regard, Toronto and Sundance, among other festivals, and received several awards such as the Nordic Council Film Prize 2011, the Istanbul Film Festival 2011 Special Jury prize and, most recently, a prestigious French César nomination for best foreign film 2013, with over 160,000 admissions at the theatres in France.
Trier started filmmaking in 1995, writing and directing several short films, which won him a good dozen international prizes, while he was attending film schools in Denmark and the National Film & TV School in Beaconsfield, England.
The Ballad of Narayama
Friday, April 19, 4:00pm
DAVID BORDWELL (film historian) is retired from teaching at the University of Wisconsin Madison. He has written several books on film aesthetics and history, most recently Poetics of Cinema (2007), Planet Hong Kong: Popular Cinema and the Art of Entertainment (2nd edition, 2011), and Pandora's Digital Box: Films, Files, and the Future of Movies (2012). He and Kristin Thompson, who collaborated on Film Art: An Introduction (10th edition, 2012), write about film regularly at www.davidbordwell.net/blog. Some of their online essays have been collected in Minding Movies: Observations about the Art, Craft, and Business of Filmmaking (University of Chicago Press, 2011).
Julia
Friday, April 19, 8:30pm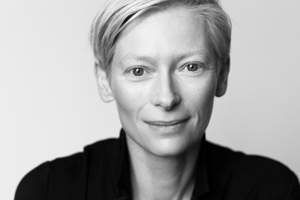 TILDA SWINTON (actor), a native of Scotland, started making films with the English director Derek Jarman in 1985, with Caravaggio. They made seven more films together, including The Last of England, The Garden, War Requiem, Edward II (for which she was named Best Actress at the 1991 Venice International Film Festival), and Wittgenstein, before Mr. Jarman's death in 1994. She gained wider international recognition in 1992 with her portrayal of Orlando, based on the novel by Virginia Woolf under the direction of Sally Potter.
She has established rewarding ongoing filmmaking relationships with Lynn Hershman-Leeson, with whom she made Conceiving Ada, Teknolust and Strange Culture; with John Maybury, with whom she made Man 2 Man and Love is the Devil; with Jim Jarmusch (Only Lovers Left Alive, Broken Flowers and The Limits of Control); and Luca Guadagnino, with whom she made The Protagonists, The Love Factory and, most recently, the widely applauded I Am Love, which she co-produced over the span of a decade.
In 1995 she conceived and performed her acclaimed live-art piece The Maybe, in which she presents herself lying asleep in a glass case for 8 hours a day over seven days, which was performed at The Serpentine Gallery in collaboration with an installation she devised with Cornelia Parker. 22,000 people saw The Maybe there, making it the most popular exhibition of its time. The following year, in collaboration with the French artists Pierre et Gilles - and for comparable numbers of visitors - she performed the piece at the Museo Baracco in Rome.
Swinton has also appeared in Spike Jonze's Adaptation; David Mackenzie's Young Adam; Mike Mills' Thumbsucker; Francis Lawrence's Constantine; Béla Tarr's The Man from London; Andrew Adamson's two blockbusters The Chronicles of Narnia tales; Tony Gilroy's Michael Clayton, for her performance in which she received both the BAFTA and Academy Awards® for Best Supporting Actress of 2008; and Erick Zonca's Julia, which received its world-premiere at the 2008 Berlin International Film Festival and which, on its release in the UK, won for Swinton the Evening Standard's Best Actress award.
In the summer of 2008 Swinton launched the Ballerina Ballroom Cinema of Dreams film festival in her hometown of Nairn, Scotland. In 2009 the festival not only curated a Scottish Cinema of Dreams edition in Beijing, but in August, returned as a mobile cinema that travelled - and was bodily pulled - from Kinlochlevan on the west coast of Scotland to Nairn on the east coast. All three festivals became events of international interest.
In 2010 Swinton launched, along with Mark Cousins, their 8 and a Half Foundation, which seeks to establish a new birthday for children - the 8 and a halfth - for the celebration of a magical introduction to the wide company of cinema fandom. Inaugerated first in Scotland, two thousand children have benefitted from the first two years of this initiative to date.
In May 2010 Swinton completed filming We Need To Talk About Kevin with Lynne Ramsay directing. We Need To Talk About Kevin went into the main competition of Cannes 2011 to huge critical acclaim.
Swinton worked with Wes Anderson on the movie Moonrise Kingdom in 2011 and has recently finished working with Anderson on The Grand Budapest Hotel. Swinton also features in the upcoming titles, Snowpiercer, directed by Bong Joon Ho and Only Lovers Left Alive, by Jarmusch, both of which will be released this year.
She is preparing to direct the second of two essay films she has written about the English writer John Berger, the first of which, Ways of Listening, was completed last year.
Top of Page
Blancanieves
Saturday April 20, 11:00am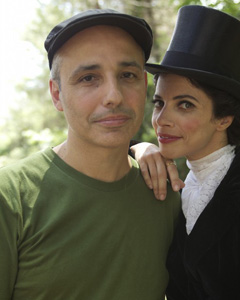 PABLO BERGER (director) began his directorial career with the cult film Mama (1988). After winning numerous awards, he received a scholarship from the Basque Government to attend NYU, where he earned an MFA in film. While at NYU he directed the film Truth And Beauty, which was nominated for the College Emmys. Berger has taught film courses at Cambridge, Princeton, Yale, La Sorbonne and La Fémis and served as a lecturer at New York Film Academy.
Torremolinos 73, his debut feature, premiered at the 2003 Malaga Film Festival, where it received awards for best actor, best film, best director and best actress. Torremolinos 73 was one of the top box office successes in Spain in 2003-2004, and at the 2004 Spanish Film Academy Goyas was nominated for best screenplay, best new director, best actor, and best Actress.
The international premiere of Torremolinos 73 at the Edinburgh Film Festival was a great success, as were screenings at Toulouse Film Festival, Palm Springs Film Festival and many others. Torremolinos 73 was internationally released in the US, Canada, Australia, France, Belgium, UK, Germany, Switzerland, Italy, Greece, Turkey, Hungary, Sweden, Norway, Finland, Denmark, Israel, Mexico, Brazil and Taiwan. In 2008 a Chinese remake was successfully released.
Kumaré
Saturday, April 20, 2:00pm
VIKRAM GANDHI (director) is an award-winning director of narrative and documentary films. He grew up consuming equal parts ancient Indian mythology and American movies. After graduating from Columbia University, he began working as a filmmaker for hire. He's since worked as a video journalist covering terrorism, natural disasters, and social unrest throughout Asia and as a cinematographer and producer on documentaries, TV and narrative films. He now directs commercial campaigns, music videos, branded content, and films through his New York-based production company, Disposable. Over this time, Gandhi documented the emergence of the yoga industry in the US by interviewing spiritual leaders around the country until he decided to become one himself. In 2010, Gandhi combined his passion for mythology and documentary to create Kumaré. Gandhi lives in Brooklyn, and Kumaré is a manifestation of his ideal self.
STEPHEN FEDER (producer) is a proud graduate of UI's College of Media (2002). He subsequently went on to receive his MSc from the London School of Economics. Among his accomplishments, Feder recently ran production and served as executive producer for the independent film Kumaré, which took home the SXSW® Audience Award in 2011. He was also instrumental in coordinating and producing films with Sacha Baron Cohen, working for several years on both Bruno and The Dictator, each opening at the top box office position. He has developed and produced TV comedies such as the Showtime series La La Land with British Comedian Marc Wootton and NBC's Sports Action Team, starring members of Chicago's famed Second City and IO. His producing experience is most certainly varied, beginning in Chicago and covering both New York and Los Angeles.
Feder is now permanently based in LA and is a film executive for Annapurna Pictures (The Master, Zero Dark Thirty). He lives in Hollywood with his fiancé Sarah (a Hawkeye...nobody's perfect).
Escape From Tomorrow
Saturday, April 20, 5:00pm
RANDY MOORE (director) was born in Lake Bluff, Illinois, a small town known for its famous hotdog joint, Scooters, and its role smuggling alcohol during the Prohibition. Moore studied filmmaking at the School of the Museum of Fine Arts, Boston, Columbia College, Chicago, and Full Sail University in Winter Park FL, where he graduated valedictorian. Over the years he's worked as a story editor in LA. Escape from Tomorrow is his first feature film.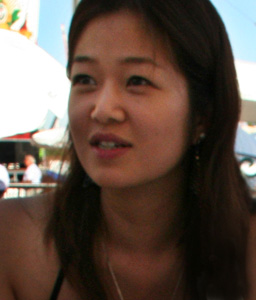 SOOJIN CHUNG (producer/editor) was born in South Korea, and has worked on 8 major feature films as a production editor, including Park Chan-Wook's Venice Film Festival winner Lady Vengeance. She has used her experience to help produce and edit numerous award-winning short films such as The 8th Samurai and Portrait For Leonore. These films have gone on to win over 50 awards at various film festivals worldwide.
She also recently produced her first feature film Escape From Tomorrow, which had its premiere at Sundance 2013. Chung is a member of Motion Picture Editors Guild and received her MFA for editing from the AFI Conservatory. She was awarded the American Cinema Editor's Eddie award and was nominated for Best Editor at the Show Off Your Shorts Film Festival. Chung continues to work as an editor, including Universal Picture's soon-to-be-released Dead In Tombstone. As producer, she co-founded a production company, Forerunner Films, and has several projects in various stages of development.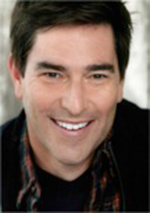 ROY ABRAMSOHN (actor) is an LA-based actor who has worked for the past 25 years in film, TV and theater throughout the US and abroad - from San Francisco and New York City to Hong Kong and Cannes. Also a trained pianist, Abramsohn originated the leading role in the two-man, Pulitzer-nominated drama Old Wicked Songs at the historic Walnut Street Theatre in Philadelphia, where he also played the dual role of Chico and Harpo Marx in Groucho: A Life in Revue with the original Broadway cast. Groucho was taped live at the Westport Country Playhouse in Connecticut and has aired on PBS. Other stage credits include 2 years at the Oregon Shakespearean Festival, Dirty Blonde at Portland Center Stage, the West Coast Premiere of acclaimed playwright Israel Horovitz's Lebensraum (Fountain Theatre, Hollywood), the recent revival of As Is (New American Theater (Hollywood), Gunmetal Blues and Who's Afraid of Virginia Woolf (San Jose Stage), Trumbo, with Tony Award-winner Joe Mantegna at Garry Marshall's Falcon Theater in LA, and the West Coast Premiere of Taking Sides and A Chorus of Disapproval at the Odyssey Theatre, also in LA. He recently did the world premiere of Hijacking the Northern Star with an international cast at the Shouson Performing Arts Center in Hong Kong.
Abramsohn attended the Oberlin College and Conservatory of Music, where he studied theater and piano. He hosted a Young People's Concert for Romantic Music with the New York Philharmonic in Avery Fisher Hall in New York City and played piano with the orchestra. He has appeared in over 200 commercials, TV shows and films including Without a Trace, American Dream, The Parkers, Medium and Weeds, where he was a recurring character last season. Feature films include The Dukes, with Peter Bogdonovich and Chazz Palminteri, a starring role in the cult horror-flick Creepshow 3, and The Amazing Spiderman.
ELENA SCHUBER (actor) was born in Long Beach CA. She attended Southern Methodist University in Dallas, where she earned at BFA. In addition to portraying Emily White in Escape From Tomorrow, which premiered at Sundance 2013, Schuber has appeared in numerous films and television shows, including Legit, American Horror Story and Men of a Certain Age. Next up, she stars in the soon-to-be-released feature film, Lily. Follow her @elenaschuber.
Top of Page
The Spectacular Now
Saturday, April 20, 9:00pm
JAMES PONSOLDT's (director)
first feature,
Off the Black
, premiered at Sundance 2006; his second feature,
Smashed
, won a Special Jury Prize at Sundance and was nominated for an Independent Spirit Award; and his third feature,
The Spectacular Now
, premiered at Sundance 2013, where it won a Special Jury Prize, and will be released theatrically by A24 this summer. Ponsoldt also writes for
Filmmaker
magazine.
SHAILENE WOODLEY (actor) most recently starred opposite George Clooney in the Academy Award ® nominated  film The Descendants from writer/director Alexander Payne. Among the many accolades she received for her work in the film were a 2012 Independent Spirit Award for best supporting actress, the National Board of Review Award for best supporting actress, a Golden Globe® nomination and a Critics Choice award nomination. Variety said of her performance, "Woodley is a revelation in the role of Alex, displaying both the edge and the depth that the role demands."  A.O. Scott of the New York Times agreed, saying Woodley gives, "one of the toughest, smartest, most credible adolescent performances in recent memory."
Woodley's performance in The Spectacular Now was honored at Sundance 2013 with a Special Jury Award for best acting alongside her co-star Miles Teller. She has just completed work on White Bird in a Blizzard for director Gregg Araki, and The Amazing Spiderman 2, in which she will play the role of Mary-Jane. She is currently shooting Divergent, in which she will play the main character, Tris. Following that she will film the female lead in the film adaptation of the popular YA novel Fault in Our Stars.  Woodley also stars on the hit ABC Family drama The Secret Life of the American Teenager, which will end its run this spring.
Woodley began her career at the age of 5 when an agent recognized her potential and signed her on the spot. She has been working ever since. She started in commercials and then got her first TV role in the 1999 MOW Replacing Dad, which starred two-time Oscar® nominee Mary McDonnell. Other roles include the lead in the popular WB movie Felicity: An American Girl Adventure, which was produced by Elaine Goldsmith-Thomas and Julia Roberts, and recurring roles on Crossing Jordan (as a young Jill Hennessy), The O.C., and Jack & Bobby.  She also had a lead role opposite Ann Margaret and Matthew Settle in the TV movie A Place Called Home.
When she is not on set Woodley spends as much time outdoors as possible, thinking of ways she can help keep the environment beautiful and healthy for future generations. She has started a charitable organization called All It Takes, which is dedicated to all things that help the environment and people's lives in general. She also puts time in working with various charities that benefit children, including St. Jude's Children's Research Hospital and the Elizabeth Glaser Pediatric Aids Foundation
Not Yet Begun to Fight
Sunday, April 21, noon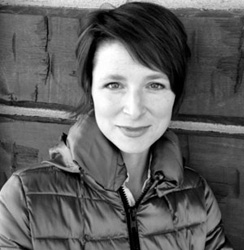 SABRINA LEE (producer/co-director), a professional modern dancer and choreographer for almost a decade, turned her artistic eye toward documentary filmmaking in 2005 upon seeing a hand-painted sign that read "Hip Hop Show Tonight" planted in a roadside cow pasture. She was then inspired to create Where You From, the award-winning feature documentary about rural rap. Soon after, she collaborated with Shasta Grenier to produce and co-direct Not Yet Begun To Fight, an intimate and unconventional look at the impact of war, which was completed in 2012. Lee completed her BA at Duke University, where she studied film (without her father's consent) and graduated Phi Beta Kappa. She lives in Montana with her husband and two children, breathing plenty of fresh air and encountering the occasional wild animal.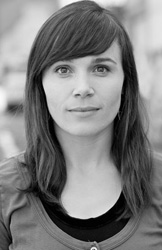 SHASTA GRENIER (co-director/editor) only discovered the proverbial worth of the picture after a long history with words. But she always draws from her roots in bread and butter narrative (MA English, University of British Columbia). With a knack for finding stories in mounds of footage, Grenier is mesmerized by the siren call of the unexpected and the overlooked. Those sirens have been variously incarnated as small town basketball players, forgotten musical pioneers, and orphaned owlets. By gratefully and respectfully appropriating stories and regularly losing sleep, she has earned numerous Emmy®, CINE Golden Eagle, Telly and film festival awards.
ELLIOTT MILLER (subject), Navy SEAL (ret.), worked as a sniper and combat medic until he sustained severe injuries from an RPG attack and subsequent IED in Iraq in 2006. He and his wife, April, live in San Diego.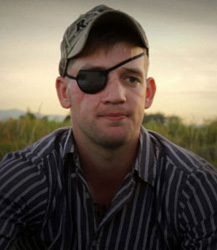 ERIK GOODGE (subject), Sergeant and former Forward Observer in the Marine Corps (ret.), was injured in Afghanistan in 2009. He lives in Indiana with his girlfriend, Becca, and their two dogs. He is applying to college and plans to pursue a career in marketing.
Top of Page