FILMMAKER GUESTS 2012
Joe Versus the Volcano
Wednesday, April 25, 7:00pm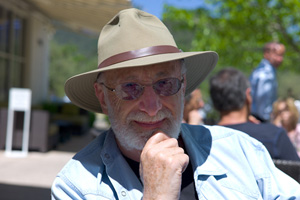 STEPHEN GOLDBLATT (cinematographer, DP) was born on 29 April, 1945 in Johannesburg, South Africa and moved with his family to London when he was 7. By the time he was 20, Goldblatt was already working as a professional photographer for the Times Newspaper Group, capturing memorable images that appeared on the covers and pages of many British and European newspapers and magazines. Goldblatt's photographs ranged from the somber portrayal of Churchill's funeral to rock stars including The Beatles and The Who. In between photographic assignments, Goldblatt attended the Guildford School of Art and the Royal College of Art Film School.
Goldblatt's early film work is represented almost exclusively by Granada's documentary television series, Disappearing World. From 1975 onwards, he focused his career on cinematography, eventually working on notable films like The Hunger, Cotton Club, Lethal Weapon, Joe Versus the Volcano, Prince of Tides, and many others. It is however, Goldblatt's work with director Mike Nichols on Angels in America, Closer, and Charlie Wilson's War that clearly demonstrates his closest artistic collaboration to date. His most recent films include Julie and Julia, directed by Nora Ephron, and The Help, directed by Tate Taylor.
In the late 1990's, during a "film sabbatical" and after many years of leaving his still cameras at home, Goldblatt began to photograph his life and surroundings again.
He lives with his wife, Deborah, in Berkeley, California and has three grown children. When he's at home, Goldblatt enjoys tending to his pond and koi fish, gardening, playing his guitar, reading every day, and attempting to master the art of husbanding.
The Truth About Beauty and Blogs
Wednesday, April 25, 10:00pm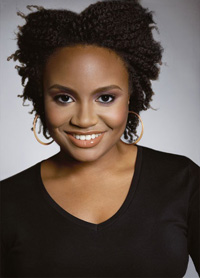 KELECHI EZIE (writer, co-producer, actress) is an actress, singer and writer from Buffalo, New York. She is a graduate of Princeton University, where she earned a degree in History and Theater, and won the Walter Phelps Hall Prize in European History for her original thesis Reading What Is There: Africans in Early Modern England.She moved to New York shortly after to pursue an acting career, and began working in plays and musicals. Ezie wrote, co-produced and starred in The Truth About Beauty and Blogs, which is her first screenplay. She is currently writing a series based on the film's main character Vanessa, as well as her first feature film.
Phunny Business: A Black Comedy
Wednesday, April 25, 10:15pm
JOHN DAVIES (writer, director, producer) began his career as a producer on the PBS movie review series Sneak Previews with Gene Siskel and Roger Ebert. Moving to Los Angeles in the 1990s he executive produced the Showtime documentary It's Black Entertainment, the Court TV documentary Hip Hop Justice, and the ESPN documentary Politics & The Games, a look at the political history of the Olympics. In addition, he produced numerous network comedy specials for Comic Relief and was Emmy® nominated for Producing and Writing A Comedy Salute To Andy Kaufman for NBC. Davies also created and executive produced series like Second City Presents for the Bravo network, Movie Club with John Ridley for AMC, and the NBC summer comedy series The Rerun Show. More recently he was the co-creator and executive producer of the hit MTV series Run's House, winner of the NAACP Outstanding Reality Series award and executive produced its spin-off series Daddy's Girls. Davies is currently developing a scripted series inspired by Phunny Business: A Black Comedy, his latest documentary.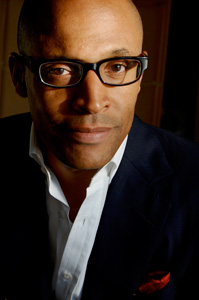 RAYMOND LAMBERT (writer, producer) has a broad-based business background working with both publicly traded and privately held companies in entertainment, investment banking, and consumer products. The creator of All Jokes Aside comedy clubs, he has served as a consultant on comedy and talent to producers at NBC, HBO, Comedy Central and BET. He earned an associate producer credit for the feature film Slow Burn and served as a writer and producer of the documentary film Phunny Business: A Black Comedy, which chronicles the rise and fall of All Jokes Aside. In addition to his business and creative accomplishments, Lambert devotes his charitable energies to the Chicago Public Schools iMENtor Program and the 21st Century Youth Project, and was recently selected to serve on the Gene Siskel Film Center Advisory Board. An avid runner, Lambert has completed the New York City, Chicago, and Boston Marathons. Lambert earned his BA in Marketing from Morehouse College, with honors, and his MBA in General Management from the Darden School at the University of Virginia.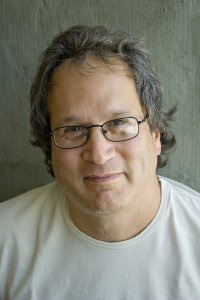 REID BRODY (producer) is a seasoned media and entertainment executive with an accomplished track record of success. As founder and president of Filmworkers Club, he has created and built a highly successful post-production service provider with facilities in Chicago, Dallas and Nashville. Filmworkers' various units include a digital production studio, a motion graphics design firm, and the only motion picture film lab in the Midwest. Brody is also co-founder and principal of 2DS Productions, an independent movie and entertainment company, which produced Nothing Like the Holidays for Overture Films in 2008 and currently has three movies set for production in 2012. Brody is an accomplished writer, director, songwriter and music producer as well. He resides in Chicago.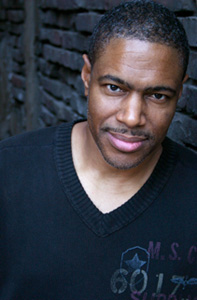 ALI LeROI (comedian)
is the Emmy®-winning executive producer/director of the new hit TBS series "Are We There Yet?" which begins its syndication run in June 2012. Based on the hit film of the same name, LeRoi partnered with Joe Roth of Revolutions Studios, Ice Cube, and Matt Alvarez of Cubevision, and developed the show for TV.
LeRoi is also the co-creator of the critically acclaimed comedy "Everybody Hates Chris," inspired by the childhood experiences of comedian Chris Rock and currently in syndication. He is a Golden Globe® nominee, a two-time NAACP Image Award winner, a WGA nominee and winner of the 2007 AFI TV Program of the Year Award.
Major motion picture credits include producing and co-writing Head of State and Down to Earth, as well as producing cult- favorite Pootie Tang. Although most comfortable in his positions of show-runner and director, LeRoi occasionally lends his voice or musical talents to his productions, having voiced several characters and written pieces of music for several episodes of the series and films he's produced. LeRoi was formerly a stand-up comic, and toured extensively with his close friend Bernie Mac, before transitioning into television, where his career took off.
LeRoi is currently developing a new slate of projects back at his home in LA. Originally from Chicago, he has been married for 19 years and has two sons.
Big Fan
Thursday, April 26, 1:00pm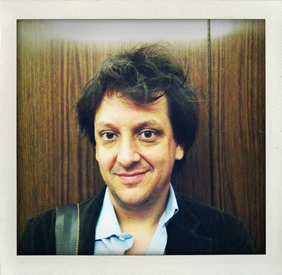 ROBERT SIEGEL(director) is a New York-based screenwriter and director. His directorial debut, Big Fan, was nominated for the Grand Jury Prize at Sundance 2009. The film also earned nominations for Best Picture at the 2010 Gotham Awards and the John Cassavetes Prize at the 2010 Independent Spirit Awards. Siegel is also the writer of the Darren Aronofsky-directed film The Wrestler, for which Siegel earned a Best Original Screenplay nomination at the 2009 WGA Awards. From 1996 to 2003, Siegel served as editor-in-chief of the satirical newspaper The Onion, where he won the 1999 Thurber Prize For American Humor and edited the #1 New York Times bestselling book Our Dumb Century. A native of Long Island NY, he lives near Union Square with his wife and son.
Kinyarwanda
Thursday, April 26, 4:00pm
ALRICK BROWN (director, writer, producer) has a MFA from NYU's Tisch School of the Arts. A filmmaker and teacher, he has found his calling writing, directing and producing narrative films and documentaries, often focusing on social issues affecting the world at large. For over two years he served as a Peace Corps volunteer in Cote d'Ivoire. The interactions with the people of his village and his overall experiences in West Africa have informed his creative expression, an expression first fostered by his birth in Kingston, Jamaica and migration to and upbringing in Plainfield, New Jersey. A fluent French speaker, he graduated from Rutgers University with a BA in English and a Masters in Education. Since then he has devoted his energy to changing the world by giving a voice to the voiceless and telling stories that otherwise would not be told.
Brown's collective work has screened in over forty film festivals, national and international, and received numerous awards. He and his co-producer received the HBO Life Through Your Lens Emerging Filmmaker Award to produce their critically acclaimed documentary Death Of Two Sons. In 2004 he was one of four NYU students featured in the IFC Documentary series Film School, produced by Academy Award® nominee Nannette Burstein. In 2007 he addressed the MPAA on C-SPAN. Kinyarwanda marks Brown's feature film directorial debut.
ISHMAEL NTIHABOSE (actor)
is a Rwandan born filmmaker who after working on
Sometimes in April
,
Shooting Dogs
and
Shake Hands with the Devil
as an assistant, decided that he was ready to step out on his own. As Executive Producer he brought together a team of international filmmakers to bring his first feature film,
Kinyarwanda
, to life.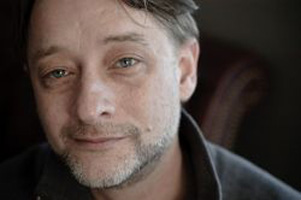 DARREN DEAN (producer) came to film late in life, writing, directing and producing the award-winning short, Sleep Over. He followed that up as co-writer and producer of Prince Of Broadway, which has won eighteen prestigious awards internationally to date. Dean, also a respected journalist, is currently in pre-production as writer/producer on the big screen adaptation of Will Eisner's A Contract With God.
TOMMY OLIVER (producer) began his filmmaking career during his junior year at Carnegie Mellon University, resulting in the indie film Sofia For Now. After college, Oliver co-founded film production company Black Squirrel Films, where he produced several award winning shorts, commercials and the feature film Blank. He is currently in pre-production on the big screen adaptation of Will Eisner's A Contract With God.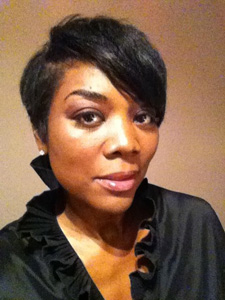 DEATRA HARRIS (producer) has written, produced and directed several short films, including Addicted and A Woman's Worth, which have shown at film festivals across the US as well as Internationally. She holds a BA in MIS/Math from Bowling Green State University and is currently developing a feature length narrative and animation.
CASSANDRA FREEMAN (actor) is an established star of both stage and screen. She has appeared on Broadway in Seven Guitars and on TV in The Guiding Light, All My Children, Shark and Numb3rs. On the big screen, Freeman came to international recognition with roles in Chris Rock's I Think I Love My Wife and Spike Lee's Inside Man, where she starred alongside Denzel Washington. She is a graduate of both Florida State University and NYU's prestigious 2011 acting programs.
HADIDJA ZANINKA (actor)
, a Burundi-born Rwandese, makes her film debut in the demanding role of Jean in Kinyarwanda. She returned to Rwanda with her family in late 1994, following the Genocide, and is is currently completing her studies in Travel and Tourism, and aspires to take the film world by storm.
Terri
Thursday, April 26, 8:30pm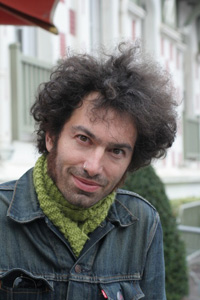 AZAZEL JACOBS (director), son of avant-garde filmmaker Ken Jacobs, was born in 1972 and raised in New York's lower Manhattan surrounded by important and innovative artists. He went to undergraduate school at the film department of SUNY Purchase and received his Masters from the American Film Institute in 2002. During his study, he made the experimental piece Nobody Needs To Know. Two years later he teamed up with fellow filmmaker Gerardo Naranjo to make the micro budget feature The GoodTimesKid, which found a small but loyal following and was released by Benten Films in 2009.
Jacobs' award-winning Momma's Man premiered at 2008 Sundance and quickly became one of the most lauded films of the year, winding up on many best of lists. It was distributed domestically by Kino International. Manohla Dargis in the NY Times declared it "Independent film defined."
Terri, a coming of age comedy/drama, premiered in competition at Sundance 2011  and internationally in competition at Locarno. It was released domestically by ATO Pictures in July 2011.
JACOB WYSOCKI (actor), a native of Lomita, California, landed his first professional acting job with a recurring role on the ABC Family series Huge. He followed this up with a critically acclaimed turn in the 2011 Sundance standout Terri, starring in the title role opposite John C. Reilly. Wysocki received a Gotham Award nomination for Breakthrough Actor for Terri and was highlighted by The Huffington Post as one of 2011's Fresh Faces in Movies.
Wysocki will next be seen in Matthew Lillard's directorial debut Fat Kid Rules the World, set for its world premiere at the 2012 SBSW®. He most recently completed production on the Universal Pictures comedy Pitch Perfect, set in the world of competitive a capella, and the independent feature Drones directed by Rick Rosenthal.
Wysocki regularly performs with the ComedySportz improv troupe at the National Comedy Theater in Hollywood and is a member of the viral video sketch group Bath Boys Comedy. He can be found on the Web at bathboyscomedy.blogspot.com and on Twitter @Jacob Wysocki.
On Borrowed Time
Friday, April 27, 1:00pm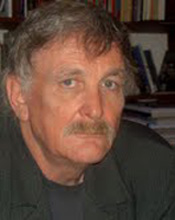 PAUL COX (subject / Australian director), who was born in Holland and settled in Australia, is an auteur of international acclaim and is one of Australia's most prolific filmmakers with 39 features, shorts and documentaries to his name. Cox has been the recipient of numerous special tributes and retrospectives at film festivals across the world including a major retrospective at the Lincoln Center in New York.
Wild AND Weird: The Alloy Orchestra Plays 10 Fascinating and Innovative Films 1906-1926
Friday, April 27, 4:00pm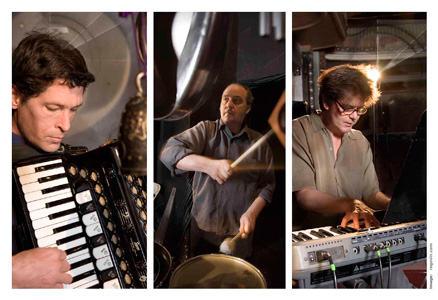 ALLOY ORCHESTRA is a three-man musical ensemble, writing and performing live accompaniment to classic silent films. Working with an outrageous assemblage of peculiar objects, they thrash and grind soulful music from unlikely sources. Performing at prestigious film festivals and cultural centers in the US and abroad (The Telluride Film Festival, The Louvre, Lincoln Center, The Academy of Motion Pictures Arts and Sciences, the National Gallery of Art, and others), the Alloy Orchestra has helped revive some of the great masterpieces of the silent era.
An unusual combination of found percussion and state-of-the-art electronics gives the Orchestra the ability to create any sound imaginable. Utilizing their famous "rack of junk" and electronic synthesizers, the group generates beautiful music in a spectacular variety of styles. They can conjure up a simple German bar band of the 1920s or a French symphony. The group can make the audience think it is being attacked by tigers, contacted by radio signals from Mars or swept up in the Russian Revolution.
Terry Donahue (junk percussion, accordion, musical saw, banjo), Roger Miller (synthesizer, percussion) and Ken Winokur (director, junk percussion and clarinet).
A Separation
Friday, April 27, 8:30pm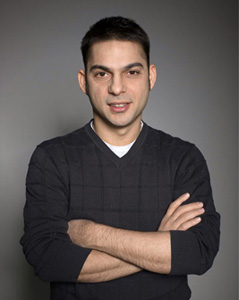 PEYMAN MOADI (actor) was born in 1972 in New York City to Iranian parents. When he was 5, his family moved back to Iran. He'd hoped to return to New York to study film, but remained in Iran, where he graduated from the Karaj Azad University with a degree in metallurgical engineering, as his parents wished.
In the late 2000s, Moadi began his career in film, known initially for his screenplays, and later as an actor, director and even costume designer. An accomplished screenwriter, his most famous dramas are Café Setareh (2006) and Coma (2004). But his true love was acting, and his debut was in Asghar Farhadi's Darbareye Elly (2009), which was Iran's submission for an Oscar in 2010. He re-teamed with Farhadi in 2011 with his highly acclaimed performance in A Separation (Jodaeiye Nader az Simin), which earned him the Best Actor award at the Berlin Film Festival and Best Actor nomination at the Asia Pacific Screen Awards.
Also a stage actor and director, he was seen on stage in Tehran performing
Drought and Lie
, and is currently directing
The Snow on the Pines
, currently in production.
Higher Ground
Saturday, April 28, 1:00pm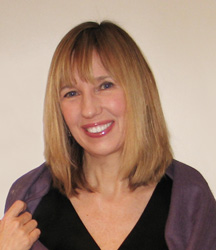 CAROLYN S. BRIGGS (writer) holds an MFA in Creative Writing from the University of Arkansas. Her 2002 memoir This Dark World: A Memoir of Salvation Found and Lost (BloomsburyUSA, 2002) has been reissued as Higher Ground: A Memoir of Salvation Found and Lost (Rowman & Littlefield, 2011). She wrote the screenplay adaptation of the film Higher Ground (Sony Pictures Classics, 2011). She is currently writing essays for Religion Dispatches and a screenplay adaptation of Of Time and Memory. Briggs is an associate professor of English at Marshalltown Community College in Iowa.
Patang (The Kite)
Saturday, April 28, 4:00pm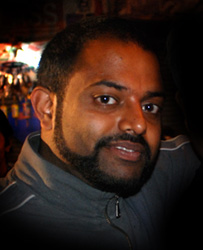 PRASHANT BHARGAVA (writer and director) has been working for six years on Patang, his first feature film. His short film Sangam premiered at Sundance, garnering several awards and distinctions. The film was distributed by Film Movement and Mubi and broadcast on Arte/ZDF, The Sundance Channel and PBS. Bhargava started out in the arts as a graffiti artist in his hometown of Chicago. He went on to study Computer Science at Cornell University and Theatrical Directing at The Actors Studio MFA program. For the past fifteen years, he has directed and designed commercials, music videos, title sequences and promos.
JAIDEEP PUNJABI (producer)
VIJAY BHARGAVA (executive producer)
RANJANA BHARGAVA (associate producer)
SEEMA BISWAS (actor)
NAWAZUDDIN SIDDIQUI (actor)

Take Shelter
Saturday, April 28, 8:30pm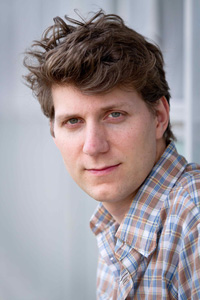 JEFF NICHOLS (director) is a writer and director and was born in 1978 in Little Rock, Arkansas. His feature film debut, Shotgun Stories, was nominated for a 2008 Independent Spirit Award, won the Grand Jury Prize at the Seattle and Austin Film Festivals, and won the FIPRESCI International Jury Prize at the 2007 Viennale. David Edelstein (New York Magazine/NPR) and Roger included Shotgun Stories in their lists for Best Films of 2008. Nichols' second feature, Take Shelter, debuted at Sundance 2011 and is being released by Sony Pictures Classics. Take Shelter was awarded the Critic's Week Grand Prix at Cannes 2011 and was nominated in five categories at the 2012 Independent Spirit Awards. Nichols is currently in post-production on his third feature, Mud, starring Matthew McConaughey and Reese Witherspoon. He is a graduate of the North Carolina School of the Arts School of Filmmaking and now lives in Austin, Texas.
MICHAEL SHANNON (actor), Academy Award® nominee is currently in production on season three of Martin Scorsese's HBO series, Boardwalk Empire, co-starring Steve Buscemi and Kelly Macdonald. Shannon portrays Nelson Van Alden, a dedicated senior agent with the Treasury Department who has a strong interest in controlling bootlegging.
Upcoming, Shannon has David Koepp's Premium Rush, opposite Joseph Gordon-Levitt, scheduled for an August 2012 release. Next, he will be seen in Zack Snyder's Superman reboot, Man of Steel, opposite Henry Cavill, Amy Adams and Diane Lane (July 2013). Recently, Shannon completed Ariel Vromen's, The Iceman, the true story of mob killer Richard Kuklinski, played by Shannon, opposite Chris Evans, Winona Ryder and Ray Liotta.
In 2011, Shannon starred in Take Shelter in which he re-teamed with director Jeff Nichols. Shannon plays a working-class husband and father who questions whether his terrifying dreams of an apocalyptic storm signal something real to come or the onset of an inherited mental illness he's feared his whole life. Shannon was nominated for a Best Actor 2011 Film Independent Spirit Award. In his first collaboration with Nichols, Shannon starred in Shotgun Stories.
Shannon was nominated for a Best Supporting Actor Oscar® for his role as a psychologically troubled neighbor's son in Sam Mendes' Revolutionary Road, opposite Leonardo DiCaprio, Kate Winslet and Kathy Bates.
Shannon has over thirty film credits including Liza Johnson's Return, Marc Forster's Machine Gun Preacher, Floria Sigismondi's The Runaways, Werner Herzog's My Son, My Son, What Have Ye Done and Bad Lieutenant, Sydney Lumet's Before the Devil Knows Your Dead, Oliver Stone's World Trade Center, William Friedkin's Bug, Curtis Hanson's Lucky You, Michael Bay's Bad Boys II, Curtis Hanson's 8 Mile, David McNally's Kangaroo Jack, Cameron Crowe's Vanilla Sky, Michael Bay's Pearl Harbor, John Waters' Cecil B. DeMented, Noah Buschel's The Missing Person, and Shana Feste's The Greatest.
Shannon also maintains a strong connection to the theater. In 2010, he starred in Craig Wright's off-Broadway play, Mistakes Were Made (Barrow Street Theater). Directed by Dexter Bullard, Shannon portrays Felix Artifex, a small time theatre producer, who gets in way over his fast-talking head when he takes on an epic about the French Revolution. This role earned Shannon numerous nominations including a Lortel Award for Outstanding Lead Actor, a Drama Desk Award for Outstanding Actor, an Outer Critics Award for Outstanding Solo Performance, and a Drama League Award for Distinguished Performance, as well as a listing on Time Magazine's Top 10 Plays and Musicals.
Additional theater credits include Our Town (Barrow Street Theater), Lady (Rattlestick Theater), The Metal Children (Vineyard Theater), Woyzeck (Gate Theater), The Idiot (Lookingglass Theater), The Little Flower of East Orange (Public Theater), The Pillowman and Man From Nebraska (Steppenwolf Theater), Mr. Kolpert and The Killer (Red Orchid Theater), Bug (Barrow Street Theater, Red Orchid Theater and Gate Theater), and Killer Joe (SoHo Playhouse, Next Lab Theater and Vaudeville Theater).
Michael Shannon grew up in Lexington, Kentucky and began his professional stage career in Chicago, Illinois.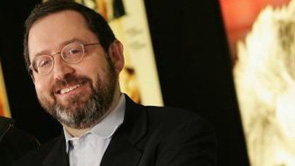 MICHAEL BARKER (distributor) is the Co-President and Co-Founder of Sony Pictures Classics (SPC), which distributes, produces, and acquires independent films from the US and around the world. In 1992, Barker co-founded the company with Tom Bernard, and in January 2012, Sony Pictures Classics celebrated their 20th Anniversary.
Over the past 25 years, Barker has worked with many of the world's finest independent filmmakers including Pedro Almodóvar, Robert Altman, Woody Allen, Hector Babenco, Ingmar Bergman, Frances Coppola, David Cronenberg, Guillermo del Toro, James Ivory/Ismail Merchant, Jim Jarmusch, Norman Jewison, Neil LaBute, Ang Lee, Richard Linklater, Louise Malle, David Mamet, , Errol Morris, Wim Wenders and Zhang Yimou.
The recent Sony Pictures Classics slate includes Asghar Farhadi's Academy Award® nominated film A Separation, Roman Polanski's Carnage, John Michael McDonagh's The Guard,Jeff Nichols' Take Shelter,Pedro Almodovar's The Skin I Live In and David Cronenberg's A Dangerous Method. Sony Pictures Classics also released Woody Allen's Academy Award® nominated film Midnight in Paris, which has made almost $60 million at the box office and is Allen's highest grossing film in North America. Sony Pictures Classics marked their 5th collaboration with the iconic director on his upcoming film, Nero Fiddled.
Other upcoming releases include the Academy Award® nominated films Agnieska Holland's In Darkness and Joseph Cedar's Footnote, as well as Whit Stillman's Damsels In Distress, Nadine Labaki's Where Do We Go Now?, Jonathan Demme's Neil Young Journeys, Tanya Wexler's Hysteria, Lawrence Kasdan's Darling Companion and Gareth Evans' The Raid. At Sundance 2012, Sony Pictures Classics most recently acquired Malik Bendjelloul's Searching for Sugar Man and Lee Toland Krieger's Celeste & Jesse Forever.
Honors bestowed on Barker's films include 27 Academy Awards® (23 of those at Sony Pictures Classics), including 10 for Best Foreign Language Film and 124 Academy Award® nominations (101 at Sony Pictures Classics), including 5 for Best Picture (Midnight in Paris, An Education, Howard's End, Crouching Tiger, Hidden Dragon, Capote) as well as 12 Opening Night Presentations at the New York Film Festival. He has also received the Honors Award from the Directors Guild of America, France's Chevalier Order of Arts and Letters from the French Minister of Culture, the GLAAD Media Award, a retrospective at the George Eastman House in Rochester, New York, the Gotham Industry Lifetime Achievement Award from the IFP, and the FINDIE Spirit Award.
Barker serves on the Board of Directors for the American Museum of the Moving Image, as well as on the Entertainment Media and Technology Dean's Advisory Board at NYU's Stern School of Business, and is a member of the Visiting Committee to the Division of the Humanities at the University of Chicago. Barker was previously the co-founder of Orion Classics (1983-1991), which released Akira Kurosawa's Oscar®-winning film Ran. Barker was also an executive at United Artists (1980-1983) where he released films by R.W. Fassbinder (Lola, Veronika Voss) and François Truffaut (The Last Metro). He has a Bachelor of Science degree from the University of Texas.
Citizen Kane (with Roger Ebert commentary track)
Sunday, April 29, 12:00pm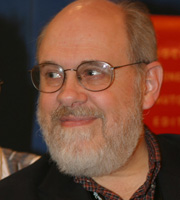 DAVID BORDWELL is retired from teaching at the University of Wisconsin-Madison. He has written several books on film aesthetics and history, and he is a particular fan of silent movies, 1940s Hollywood, and Asian filmmaking. A collection of his essays, Poetics Of Cinema, was published in 2007. He and Kristin Thompson, who have collaborated on Film Art: An Introduction (10th edition, 2012), write about film regularly at www.davidbordwell.net/blog. Some of their online essays have been collected in Minding Movies: Observations about the Art, Craft, and Business of Filmmaking (University of Chicago Press, 2011)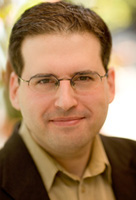 JEFFREY LERNER (producer of the Roger Ebert audio commentary) is an award-winning producer/writer of numerous highly acclaimed special features, new media, 3D and interactive content found on DVD/Blu-ray disc and digital download releases of feature films and television programs from the major studios. Highlights include: American Horror Story Season 1, Horrible Bosses, Sex and the City 2, Glee Seasons 1-3, Due Date, The Hangover, Cedar Rapids, Harry Potter (1-5), Batman Begins, Good Night and Good Luck, Nip/Tuck, ER, Citizen Kane, Casablanca, and The Right Stuff. Jeffrey is currently a Vice President of the Producers Guild of America and serves as the Chairman of the Producers Guild's AP Council. Lerner was awarded the Video Premiere Awards' Best Audio Commentary for the Citizen Kane audio commentary he produced and that will be heard at the festival.
Jeffrey currently works with Blue Collar Productions in Los Angeles. He is a graduate of The University of Michigan and holds an MFA from The Florida State University's College of Motion Picture Arts.