PANELISTS & SPECIAL GUESTS 2012
ALI ARIKAN
is the chief film critic of
Dipnot TV
, a Turkish news portal and iPad magazine, and one of Roger Ebert's FFCs. Ali is also a regular contributor to IndieWire's
PressPlay
blog where he recently co-produced a
video essay series on Steven Spielberg
, and
The House Next Door
,
Slant Magazine
's official blog. In addition, his writing appears on various film and pop-culture sites on the blogosphere. He tweets at
twitter.com/aliarikan
.
Ali's first encounter with the awesome power of cinema was when he saw Ray Harryhausen's The Clash of the Titans at the now-defunct Akün Sineması in Kavaklıdere, Ankara. This led to an interest in both cinema and Greek Mythology, eventually paving the way for a lifelong immersion in the arts. His eclectic, and somewhat idiosyncratic, cinematic interests include the films of the 'movie brats,' Alfred Hitchcock, Jewish comedy, film noir, and biographies.
Originally from Ankara, Turkey, Ali has lived in Cologne, Germany; Durham and London, UK. He currently resides in Istanbul, Turkey.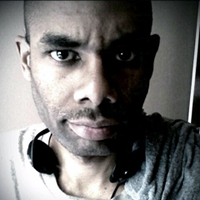 STEVEN BOONE
is a writer at large for
Capital New York
and reviews movies on demand for
The Demanders
. He contributes film criticism and critical video essays to
Press Play
and his own strange web experiment,
Hentai Lab
.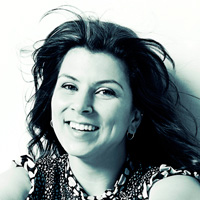 OLIVIA COLLETTE
is a journalist based in Montreal, Canada. She has contributed to
RogerEbert.com
, Roger's
Far-Flung Correspondents
and
The Spectator Arts Blog
, and is set to write a piece for an upcoming
World Film Locations
book. Her film essays tend to reflect an innate fascination with music, languages and mythology. Read Olivia's thoughts on all manner of pop culture at
livvyjams.wordpress.com
.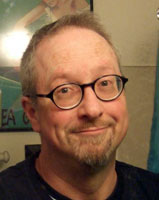 JIM EMERSON
is a writer and film critic whose film experience includes: screenwriting, producing, editing, exhibiting, marketing, publishing, journalism, criticism, video essays, and academic study. He is the founding editor-in-chief of, and a contributor to,
RogerEbert.com
, where he has a blog called
Scanners
and oversees The Demanders. He also tweets at
@jeeemerson
. In the mid-1990s, he was the editor of
Microsoft Cinemania
, a multimedia movie encyclopedia on CD-ROM and the web, which is where he first started working with Roger Ebert. He has contributed to old media and new.
Top of Page
C.O. "DOC" ERICKSON
, an executive producer, has over fifty years' experience as a producer and production manager on many of Hollywood's biggest films. He began his career at Paramount Pictures, serving as production manager on five Alfred Hitchcock films: Rear Window, To Catch A Thief, The Trouble with Harry, The Man Who Knew Too Much and Vertigo. He left Paramount to become John Huston's associate producer on The Misfits, Freud and Reflections in a Golden Eye. He was production manager on Joseph L. Mankiewicz's Cleopatra. He also spent three years supervising film production for Brut Productions and later became associated with Robert Evans on Chinatown, Players, Urban Cowboy and Popeye. Other producer/production credits include 55 Days at Peking, Blade Runner, Groundhog Day, Fast Times at Ridgemont High, Magic and The Lonely Guy.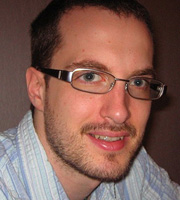 SCOTT JORDAN HARRIS
is an English film critic and sportswriter. He is online arts editor of
The Spectator
; editor of the books
World Film Locations: New York
and
World Film Locations: New Orleans
; and senior editor of
The Big Picture
magazine. He is one of Roger Ebert's Far-Flung Correspondents and has written for the BBC,
Fangoria
and
The Guardian
. He is covering Ebertfest 2012 for
Sight & Sound
,
The Spectator
and BBC radio's
The Film Programme
.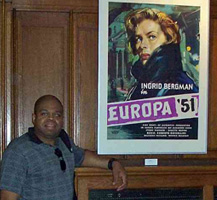 ODIE HENDERSON
, a globetrotting computer programmer by trade and movie lover by hobby, has contributed to
Slant's
"The House Next Door" since 2006. Additionally, his work has appeared at
Movies Without Pity
(2008) and numerous other sites. He currently runs the blog
Tales of Odienary Madness
and is the troublemaker behind the "Black History Mumf" series at
Big Media Vandalism.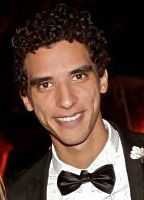 WAEL KHAIRY
is an Egyptian national film critic writing for a number of local publications. He has written several reviews and essays for two World Film Locations books published in the UK. His revolution-related tweets were published in the bestseller,
Tweets from Tahrir.
Wael is also one of Roger's FFCs and also writes ads for BBDO, the most awarded multinational advertising agency in the world. Besides his website
www.cinephilefix.wordpress.com
, and the
Chicago Sun-Times
blog, Wael also writes regularly for
The Spectator's
arts blog. Wael graduated from the American University in Cairo with a major in Communications of Media Art and minors in both Accounting and in Film, which he completed at UCLA.
KEVIN B. LEE
is a film critic, video essayist and film distributor. He contributes to the Demanders column on
RogerEbert.com
. He is editor of the IndieWire
PressPlay
video blog, and a contributor to Fandor's
Keyframe
blog. He is also VP of Programming and Education at dGenerate Films, which specializes in distributing Chinese independent films.
Top of Page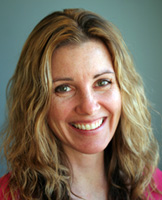 CHRISTY LEMIRE
, co-host of
Ebert Presents At the Movies
, is the film critic for The Associated Press, based in Los Angeles. She also co-hosts the YouTube show
What the Flick?!
She has been writing reviews for the AP for 12 years and was named the first full-time film critic in the news organization's history in 2004.
Christy filled in for Roger Ebert several times on At the Movies in 2007 and has appeared on The Charlie Rose Show, Good Morning America and The View, to name a few. She also covers the Oscars®, Golden Globes® and many other awards shows each year.
A third-generation LA native, Christy is a member of the Los Angeles Film Critics Association and the Broadcast Film Critics Association.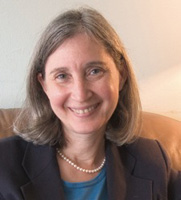 NELL MINOW
reviews movies and DVDs each week for
Beliefnet.com
and radio stations across the country as The Movie Mom. Her blog at
moviemom.com
includes interviews, features, giveaways, and commentary on media, culture, and values. Her book,
The Movie Mom's Guide to Family Movies,
includes more than 500 classic films with suggested questions for family discussion. Her writing about film has appeared in the
Chicago Sun-Times
, the
Chicago Tribune
,
USA Today
, and
Parents, Parenting, and Child Magazine
and she has been profiled in the
Ladies' Home Journal
,
The New Yorker
, and the
Washington Post
.
JANA MONJI
, made in San Diego, California, lost in Japan several times, has written about theater and movies for the
LA Weekly
,
LA Times
, and currently,
Examiner.com
and the
Pasadena Weekly
. Currently living in LA, she has found her inner Latina dancing Argentine tango. This year, she celebrates her second short story publication in the
Asian American Literary Review
.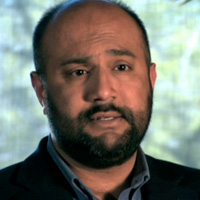 OMER MOZAFFAR
is a part-time instructor at various colleges throughout the Chicago area, including the University of Chicago and Loyola University. He usually lectures on Theology, Mysticism, History and Literature. He works extensively in children's curriculum development. He is one of Roger's FFCs. He is a nice boy.
Top of Page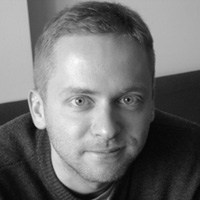 MICHAL OLESZCZYK
is a film critic, translator and festival programmer based in Kraków, Poland. He earned his PhD in film studies with a dissertation on Pauline Kael's film criticism. He regularly contributes to many Polish outlets, and has been an occasional contributor to
Fandor
and
Slant Magazine
. He published the first Polish book on the films of Terence Davies, as well as a translation of J. Hoberman and Jonathan Rosenbaum's
Midnight Movies
. He runs a blog at
oleszczyk.blogspot.com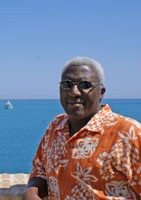 ERIC PIERSON
is a film/television teacher and scholar, with a strong interest in the ways that film/television shape popular culture. He teaches in the Communication Studies Department at the University of San Diego, where he also serves as department chair. Eric has written on a variety of topics that range from film distribution in the 1970's to hate group recruiting via the Internet. Among the journals in which his work has appeared are
Screening Noir
and
The Journal of Mass Media Ethics
. His most recent work, "The Promise of Roots," will appear in
Watching While Black: Centering the Television of Black America
, which is scheduled for publication in January. Eric can also be seen in the documentary
, Infiltrating Hollywood: The Rise and Fall of the Spook Who Sat By The Door
. Eric is a graduate of the University of Illinois with degrees in Theater and Communications.
DAVID POLAND
is the creator and publisher of
moviecitynews.com
, host of the half-hour online interview series
DP/30
, and he still finds time to stir it up daily on
The Hot Blog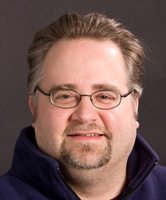 STEVE PROKOPY
is the Chicago editor for
Ain't It Cool News
, where he has contributed film reviews andinterviews under the alias 'Capone' since 1998. He is also a frequent guest on Chicago Public Roadio's
Filmspotting
movie review show. Steve received a BA in journalism from Northwestern University in 1990.
Top of Page
KRISHNA SHENOI
is an 18-year old Indian boy who has been obsessed with movies for as long as he can remember. He's a lover of Steven Spielberg, Ray Harryhausen, movie soundtracks, superhero films, The Eels, and his mother's food.
His passion for film viewing and film making began early on. When he was 7 or 8, he used to make home movies with an old Sony camcorder, building blocks, clay models, or whatever he could find, employing very rough stop-motion animation techniques. Today, he still creates short films, paintings and digital art, all of which you can see on his website artisticscrapyard.wordpress.com.
He is extremely proud to be Roger Ebert's youngest FFC and will be coming to Illinois from Bangalore along with his mother for his second Ebertfest.
GERARDO VALERO
is Roger's FFC from Mexico City, where he lives with his wife Monica. He's been following Roger since the mid-1980s, collecting his
Movie Yearbooks
since 1989 and contributing entries to his
Little Movie Glossary
for the past eleven years.
Since 2009 Gerardo has been writing essays for RogerEbert.com, and for the last year has been writing a daily blog on Mexico's Cine-Premiere Magazine.
His favorite films are Steven Spielberg's Jaws (1975) and Francis Coppola's The Godfather I / II, their ranking depending on which one of them he's seen more recently.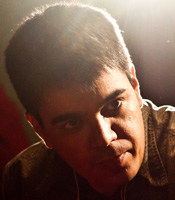 PABLO VILLACA
, a film critic since 1994, has written for many Brazilian movie magazines. In 2002, he became the first Latin-American critic to be part of the Online Film Critics Society and still is its only Brazilian member, being elected its first non-English speaking Governing Committee member in 2011. He published columns in English on websites such as
Hollywood Elsewhere
and is an eventual collaborator of the acclaimed site
Movie City News
. In 2001, he won a theater award for adapting an old children's fairytale for the stage and in 2005 he published his first book,
O Cinema Além das Montanhas
(
Cinema Beyond the Mountains
), a biography of film director Helvécio Ratton. He's currently working on two books: the first collection of his film criticism and a behind-the-scenes look on the production of a major Brazilian film.
He is also currently the film critic of Cinema em Cena, the oldest Brazilian movie website (which he created back in 1997) and also teaches Film Theory, Film Language and Film Criticism in courses all over Brazil, having taught more than 1,000 students since 2009. In 2007, he was the only non-US film critic to be invited by the Museum of the Moving Image and the New York Times to participate in a week-long seminar on Film Criticism. In 2008, he directed his first short film Ethics and in 2009, he acted by special invitation as temporary director of the International Film Institute, which operated from LA. In 2011, he wrote and directed his second short film, Blind Death, which will start being exhibited in 2012.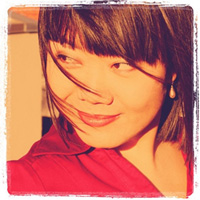 GRACE WANG
is a writer, producer, and one of Roger Ebert's FFCs. She is a contributing author to various publications including
The Spectators Arts Blog
, the books
World Film Locations: New York
and
World Film Locations: BeiJing
, and has worked as a Programming Associate and Social Media Coordinator for the
Toronto International Film Festival
and
Toronto Reel Asian International Film Festival
.
Grace is fluent in Mandarin and Cantonese and muses at Etheriel Musings and @etherielmusings. In her spare time she practices as a lawyer, daydreams on public transport, and has a weakness for red shoes and good people. Grace has lived and worked in eight countries on three continents. She currently resides in Toronto, Canada.
Top of Page