ON BORROWED TIME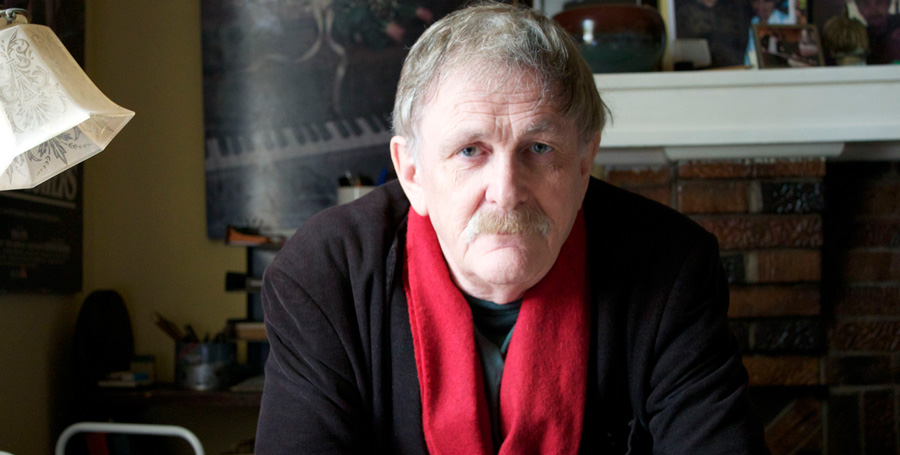 By Roger Ebert
RELEASE DATE: 2011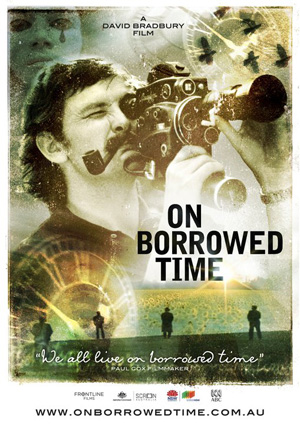 It was Nate Kohn, his close friend, who broke the news to me that Paul Cox was seriously ill and required a liver transplant. That set in motion an exchange of emails between Paul and myself that spanned his darkest days. All three of us got together at Cannes 2009, and I fear we were all sharing the same gloomy thoughts. Was this the final time we would ever see one another? At the last moment, when all hope seemed to be fading, Paul received a transplant in December 2009, on Christmas Day. He is now back in the starting lineup.
Ebertfest has no better friend than Paul Cox. His A Woman's Tale was shown here in 2000, his Innocence in 2002, and his Man of Flowers in 2007. That was the year he joined his friend Werner Herzog onstage, and mentioned that Werner had at one time lived in a tent in Paul's Melbourne back yard. It didn't surprise me in the least that the two were friends. Not only are they both great filmmakers, but they both work entirely outside the limitations of commercial cinema. They make exactly the films they want to make, exactly how they want to make them.

Our email exchanges in 2009 were fraught with concern. Paul was faced with a discouraging series of challenges before he could even qualify for a transplant. Imagine how it must feel when life itself seems just beyond your grasp. Paul is more spiritual than I am (not in a religious sense, but in a cosmic sense). He was open to thoughts on ethereal planes, and indeed some years earlier he'd communicated with Chaz about a dream he'd had about my health. He was a great support for Chaz during my own darkest days. Now he called on this spirituality and his friends all over the world to help him through.
I'd heard that David Bradbury was working on a documentary about Paul, and if ever there was a film destined for Ebertfest it's this one. Finally seeing it, I was surprised by how poetic it was. How well it evoked Paul's gentle and wise spirit, his laughter, his determination to press on. How it would help someone know and understand this heart and soul of the cinema. It is visually very beautiful, which is altogether appropriate for a subject whose own films are so painterly and often concerned with artists. Since we will be attending the North American premiere, I think that's enough for me to write about the film itself.

But I'm not finished with Paul. What psychic GPS system must we share that so often brings us together? I saw my first Cox film, "Man of Flowers," at the 1983 Chicago International Film Festival, and that's where I first met him. It took ten seconds for us to become friends. Since then we have meet at many film festivals: Toronto, Cannes, Hawaii, Telluride, Calcutta, who knows? Two stories illustrate his personality:
1. At Cannes, sitting next to him at a screening, I felt him trembling with anger at a cretin who was steadily texting throughout the movie. "He has no idea," Paul told me, "how close I came to snatching that cell phone from his hands and smashing it to bits beneath my heel."
2. At Calcutta, our seats were so positioned that we could see directly into the
open door of the projection booth, where the projectionists were playing cards. The screening of Paul's film did not go well. The framing was off, the focus was bad, one reel was out of order, and--this is the strangest part--I seem to clearly recall that at one point the film was shown upside down. I'm not an expert, but I believe that's physically impossible. Yet that's what I think I saw with my own eyes.

What was Paul's response? Did he tear the door from its hinges and beat the projectionists over the head with it. No, he did not. Confronted with the most incompetent projection he had ever witnessed, one that transcended reality and entered the realm of legend, Paul was…amused.